Wrapped jewelry gift box for Phyllis
You may also like:
November 26, 2015: Happy Thanksgiving!
I did this gift-wrapped box for my mom Xenia so fast that I failed to take step-by-step pictures. I'll add another post with more detail on using Mod Podge to quickly wrap gift boxes.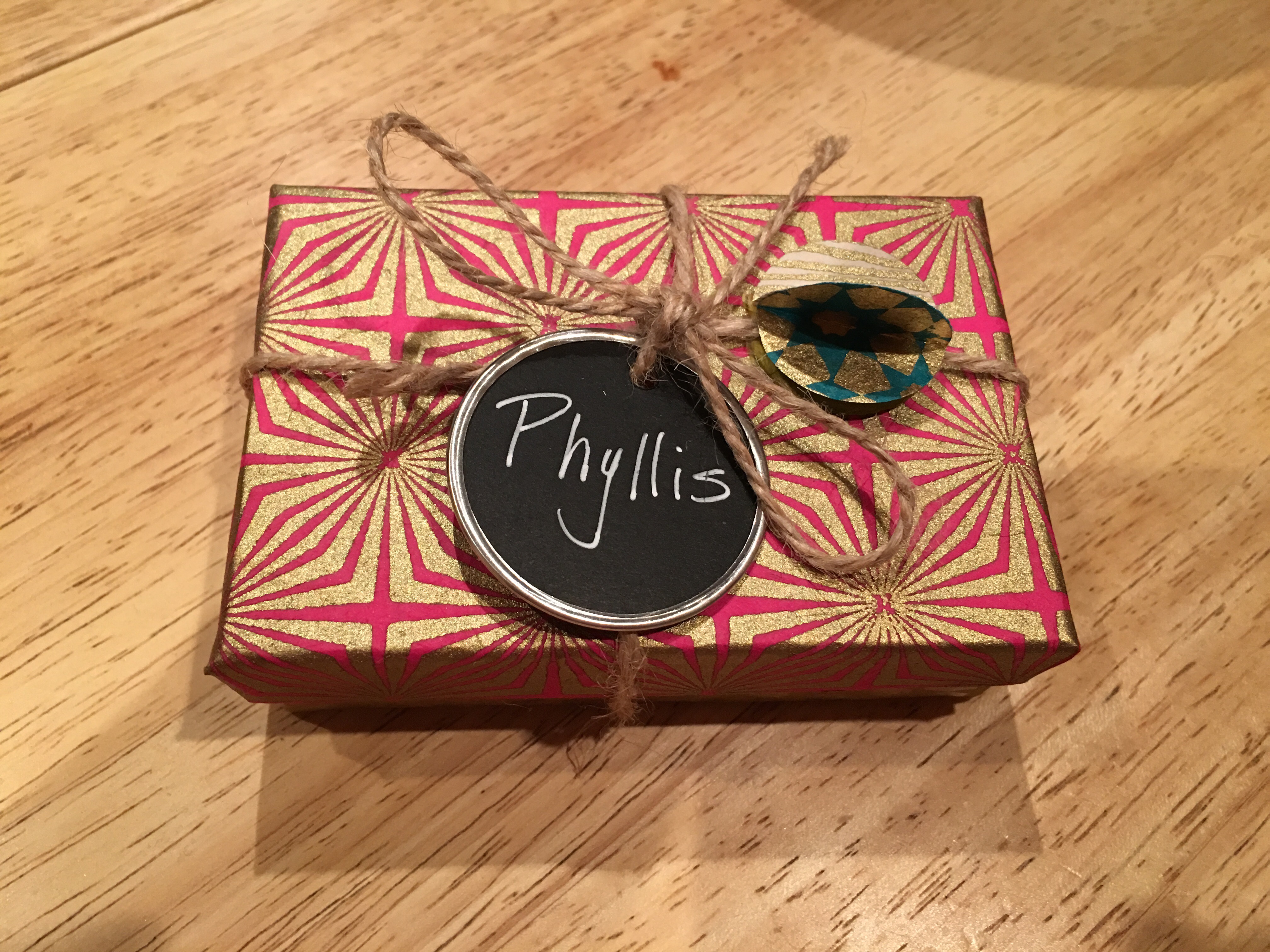 This little beauty has already been packed away in Xenia's luggage before I could take more pictures. It will travel with us to Las Vegas on Xenia's birthday (Monday on the 30th). Her girlfriend, Phyllis, who lives out in Vegas also recently celebrated a birthday. Xenia got her a pair of gorgeous earrings as a gift and she asked that I take a moment to gift wrap the box.
I did so happily. And I loved the way it turned out.
I used the fine paper I purchased from the Blick Art Store in DC. For the top and bottom of the gift box, I used Mod Podge to decoupage the paper directly on the box and lid. The lid is covered in Starburst Gold on Magenta decorative paper.
I wish I had a link to where to find this paper online. The store product tag has SKU: 126479011. Please hit me up with a comment if you find this paper!
For the box bottom, I used the matching Starburst Gold on Turquoise paper.
I tied the decorated gift box with jute twine, added a small circle Pom Pom on the string at the top. And added a circle chalkboard tag with Phyllis name written with  a white gel pen.
Done in 10 minutes. This is what I call a quick and crafty (or a Q&C) project. I'll be coming up with more of those. V-
December 1 UPDATE: I did another Q&C gift-wrapped item on Xenia's birthday. Here's the post for that.