Kitchen Organizing: Washi tape magic with ceramic containers and bottles
You may also like:
June 19, 2016: In my March 20th post about my spice tins I talk about using washi tape and a Brother P-Touch labeler to clearly label each container. I used the Scotch light blue tape as background for the black-on-clear labels I create with the P-Touch.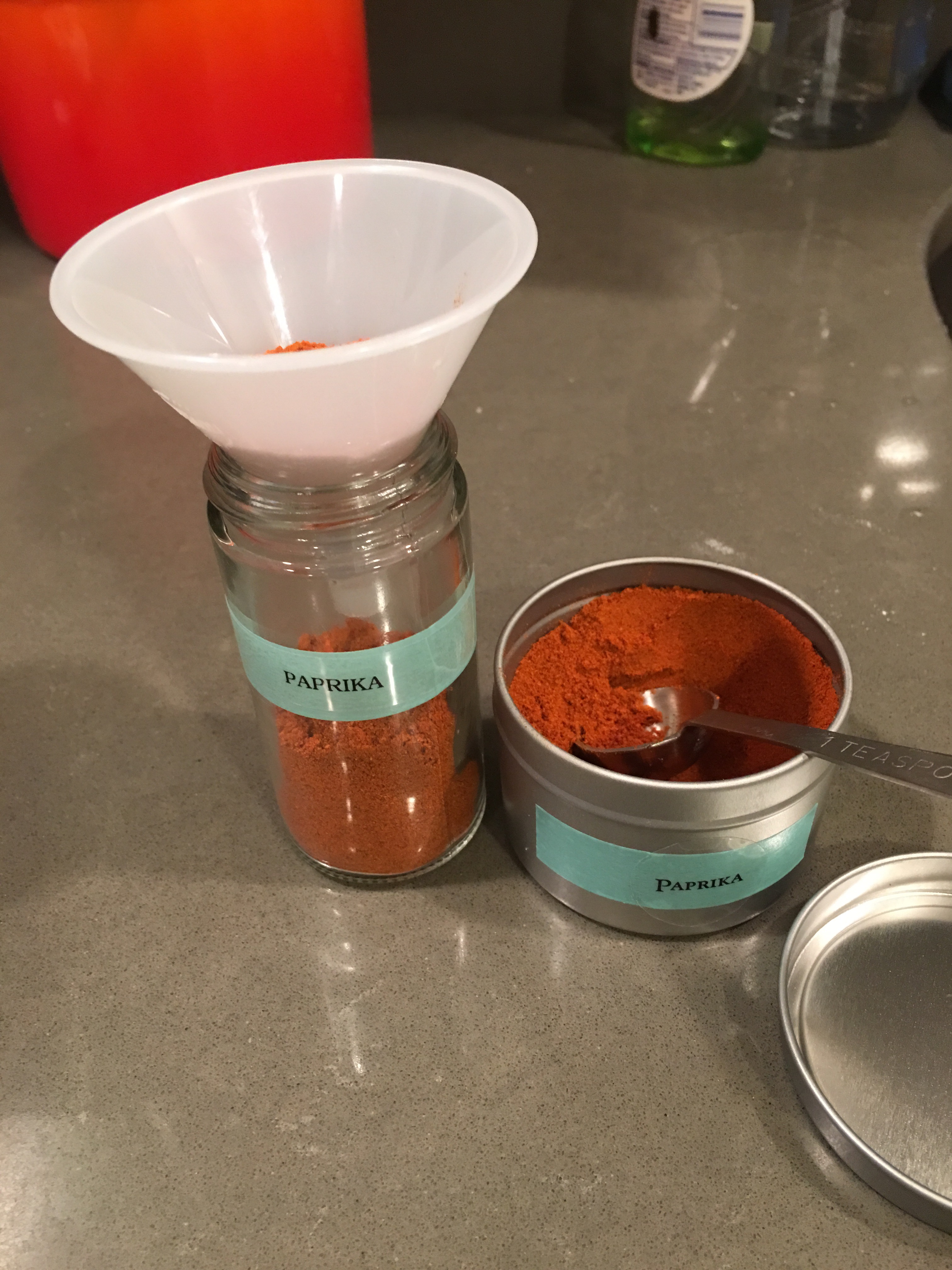 I like the clean, uniform look the tape and labels gave to my tins, my spice bottles and my acrylic canisters.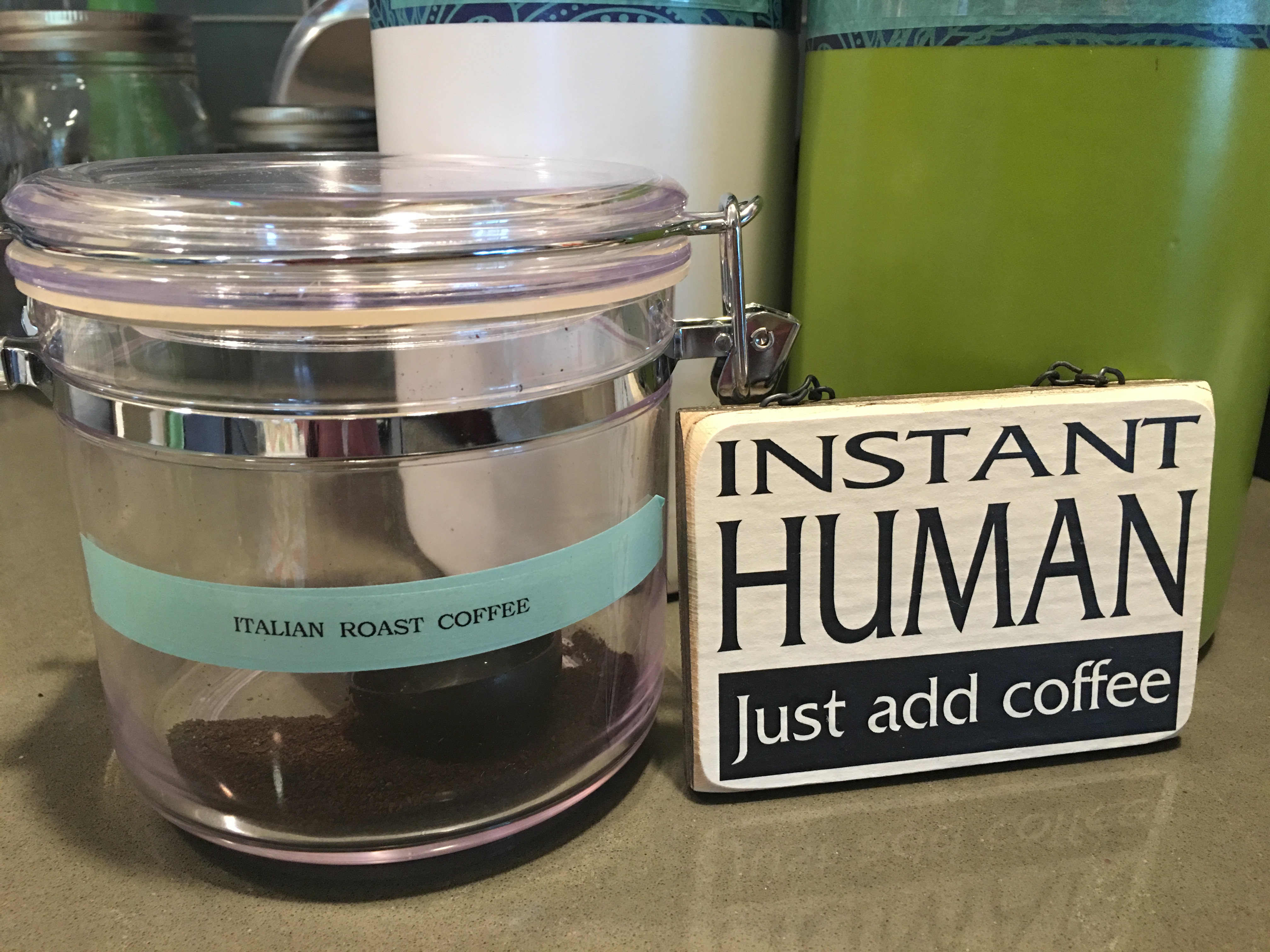 I recently began adding other types of containers in the kitchen. I found these cute ceramic canisters at Michaels. They were offering it at a steal – $4 each. I brought a white and a green one home. I'm using one for the green packet sweetener (Stevia) and the other for the yellow (Splenda).
I wanted the tape and labels to stand out when added to the ceramic containers. Plus, I wanted to tie them in with the same theme color scheme-wise. But how?
Well, with a little more washi-tape magic, I was able to accomplish both goals. I added a strip of Little-B's blue mosiac designer tape to add a little flair to the labels.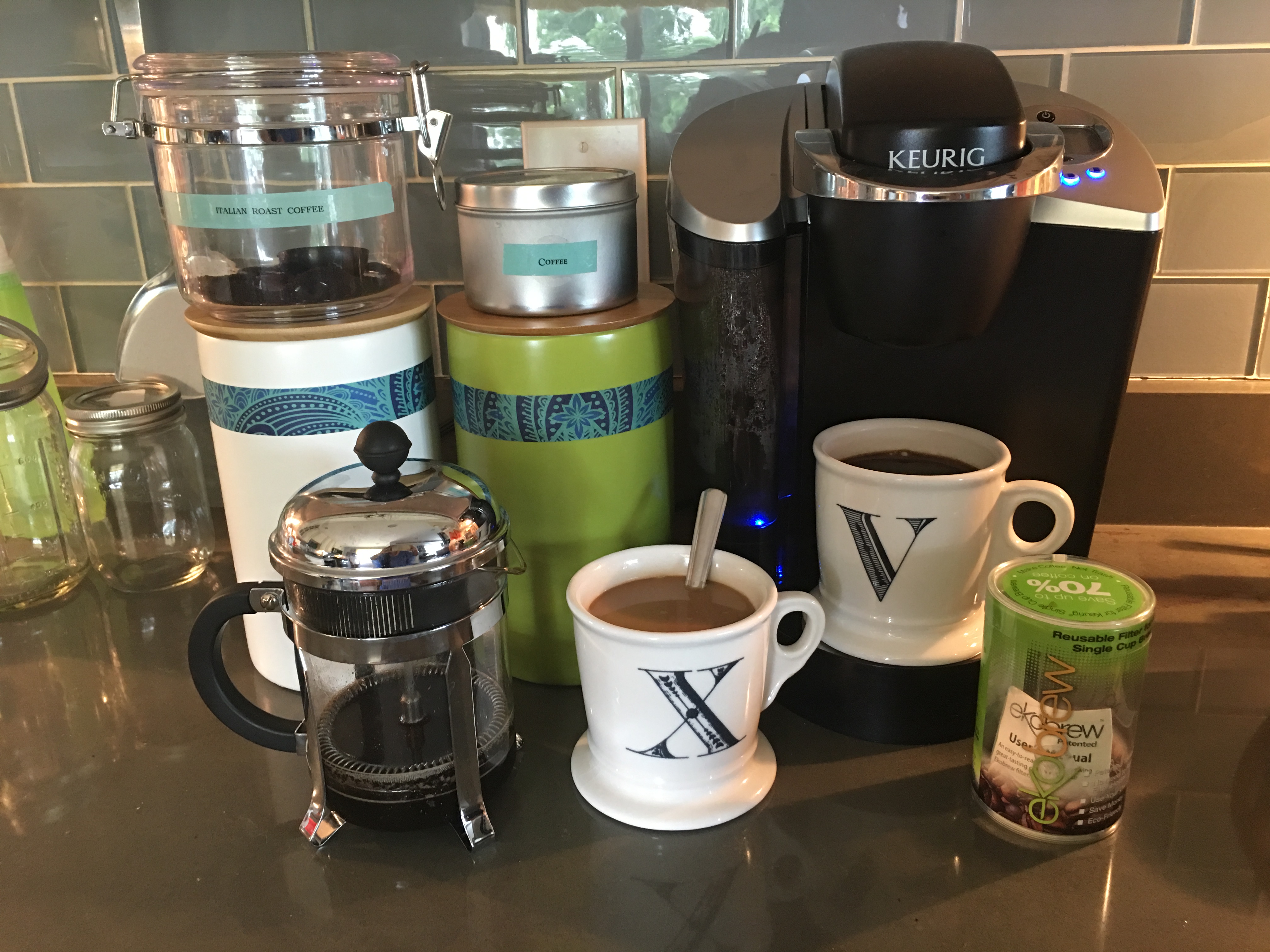 The combination of blues in the tape (especially the lighter blue) perfectly blends with the blue colors of the kitchen (and especially with my current label scheme). Adding this tape to the ceramic canisters equaled instant color coordination.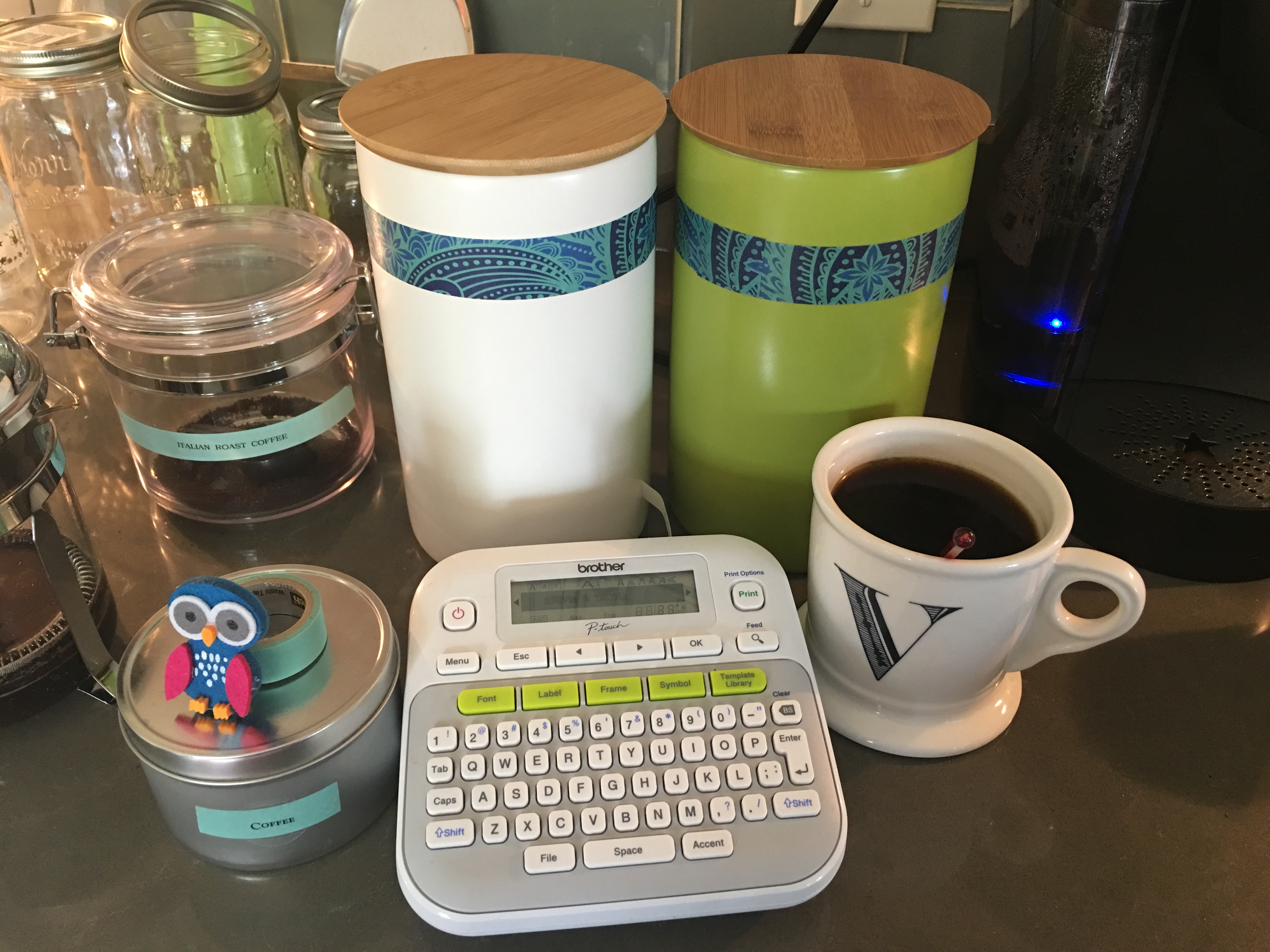 Before continuing, let me take a moment to give a shout out to my newest, coolest, little cuties…these felt owl clips that I picked up from World Market. I love clipping my owls to rolls of tape to make cute will owl stands.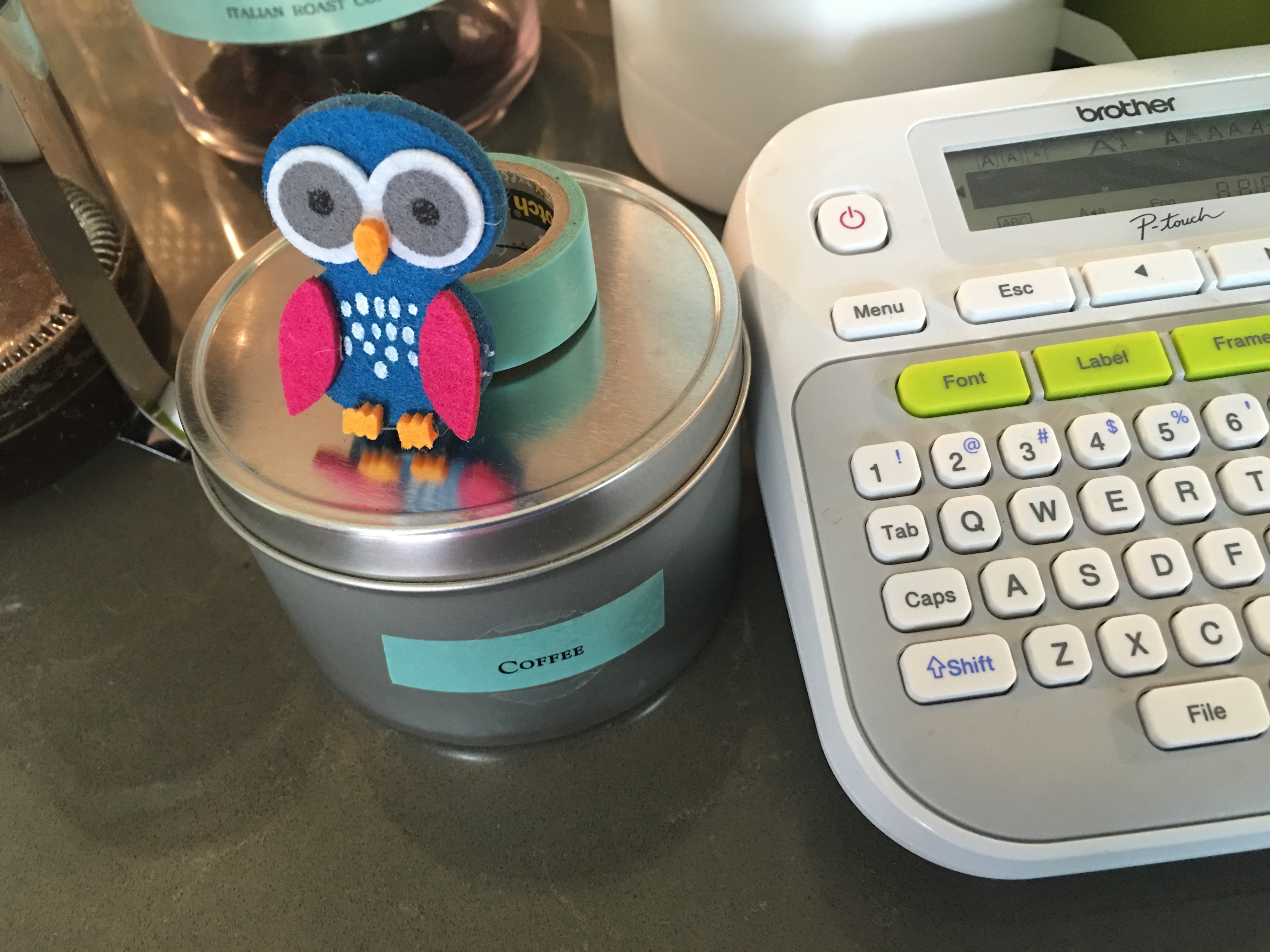 That said, I add a strip of 3M solid color light blue tape over the designed tape…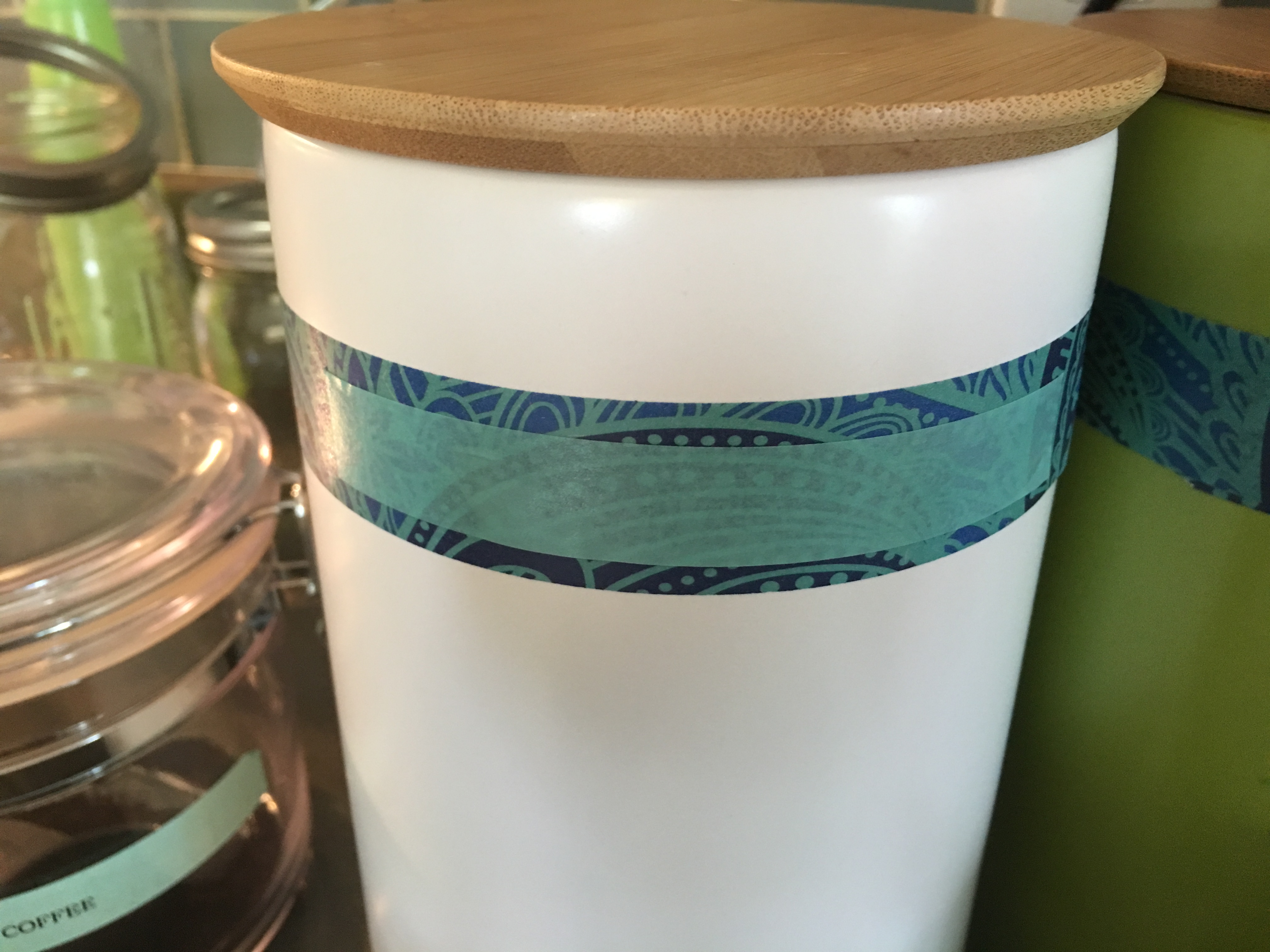 …and then add the label over both strips of tape.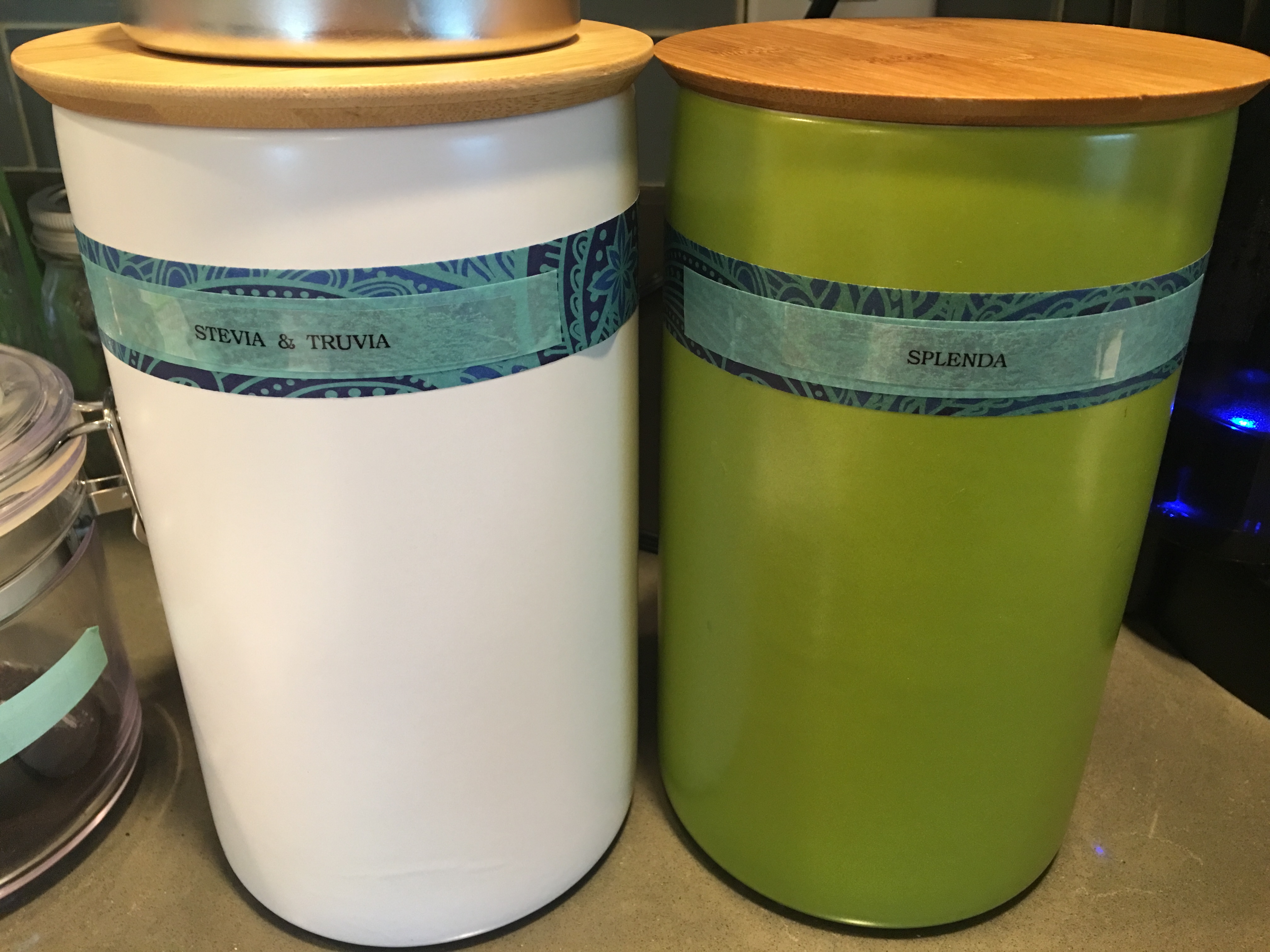 There. My Stevia and Splenda canisters are now clearly (and fashionably) labeled.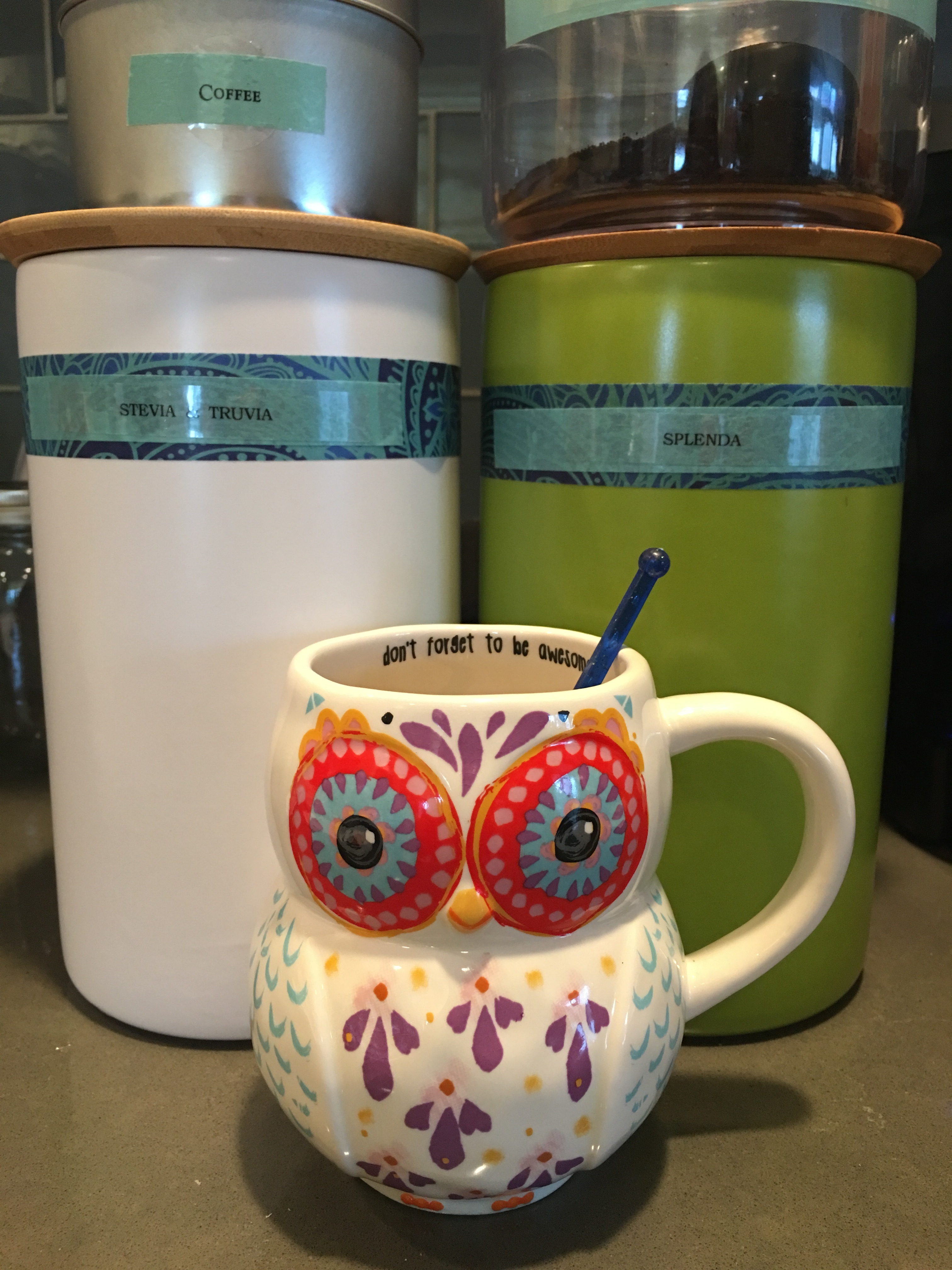 But why stop there? I also picked up these super sexy curvy ceramic oil bottles from Michaels. They too will get fashionably labeled.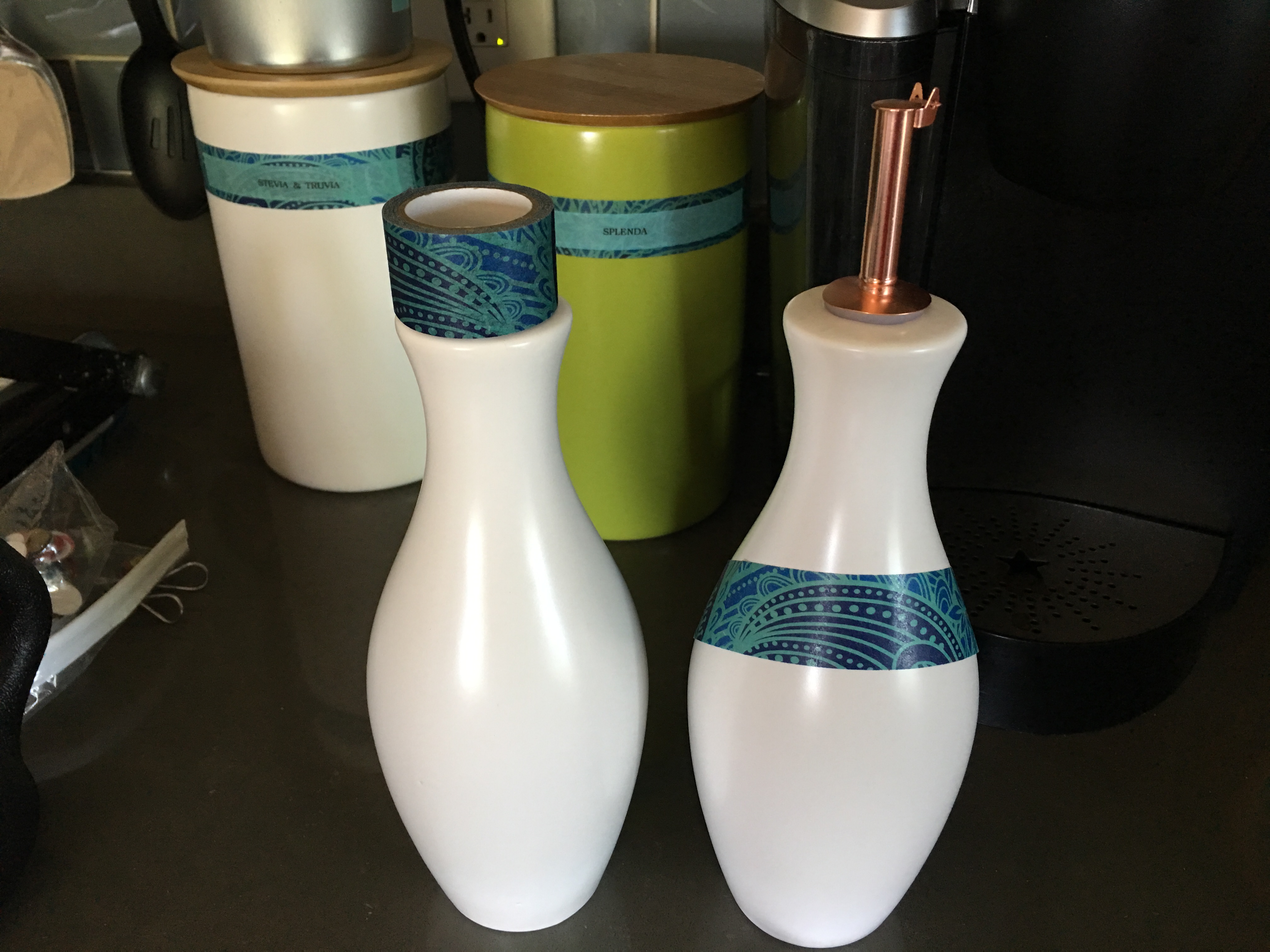 Adding a strip of tape neatly on these bottles are tricky given their curvy nature. So rather than adding a strip that is dead center around the circumference…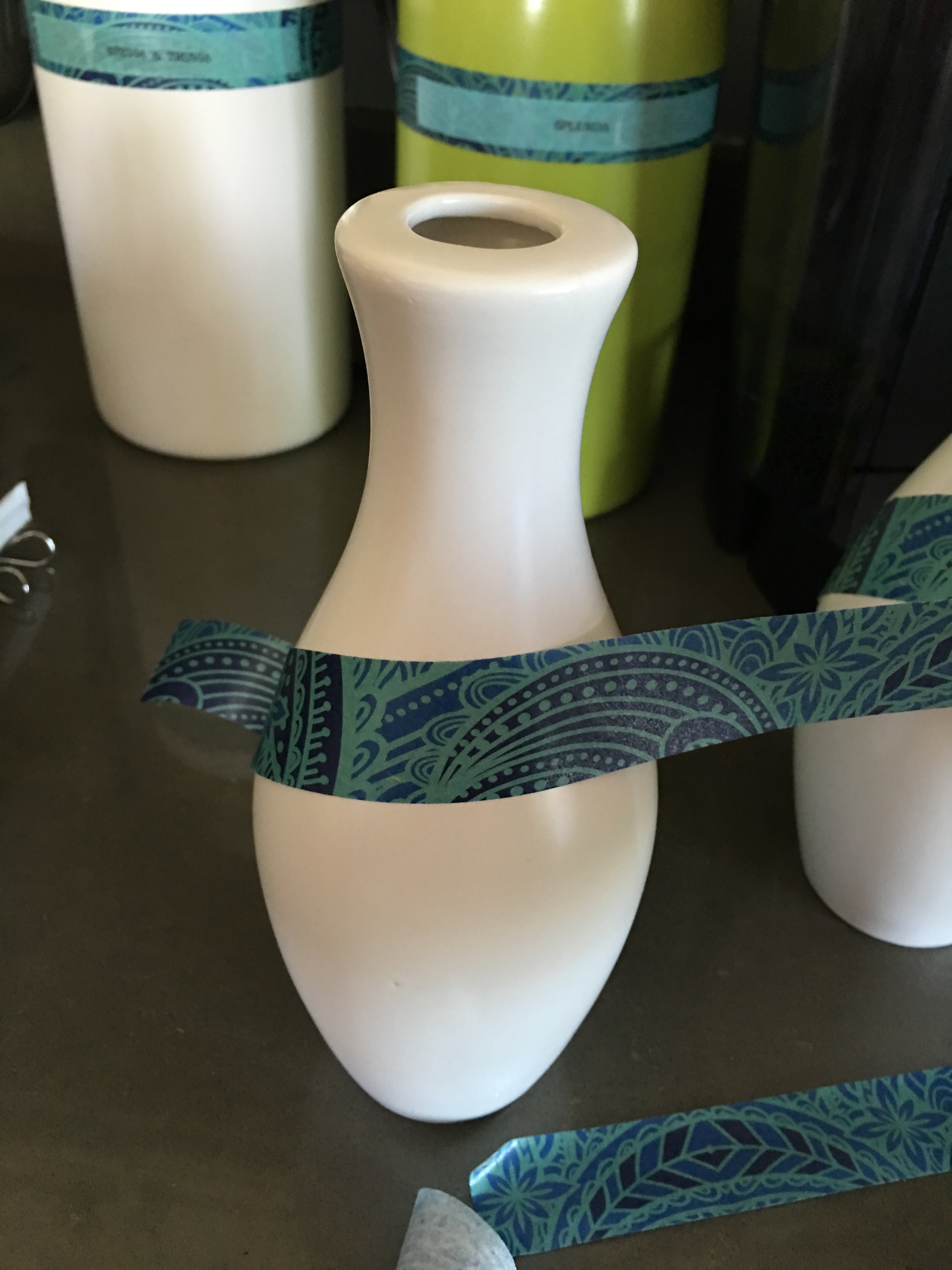 …I follow the natural direction of the tape diagonally, allowing it to drape the bottle in the back.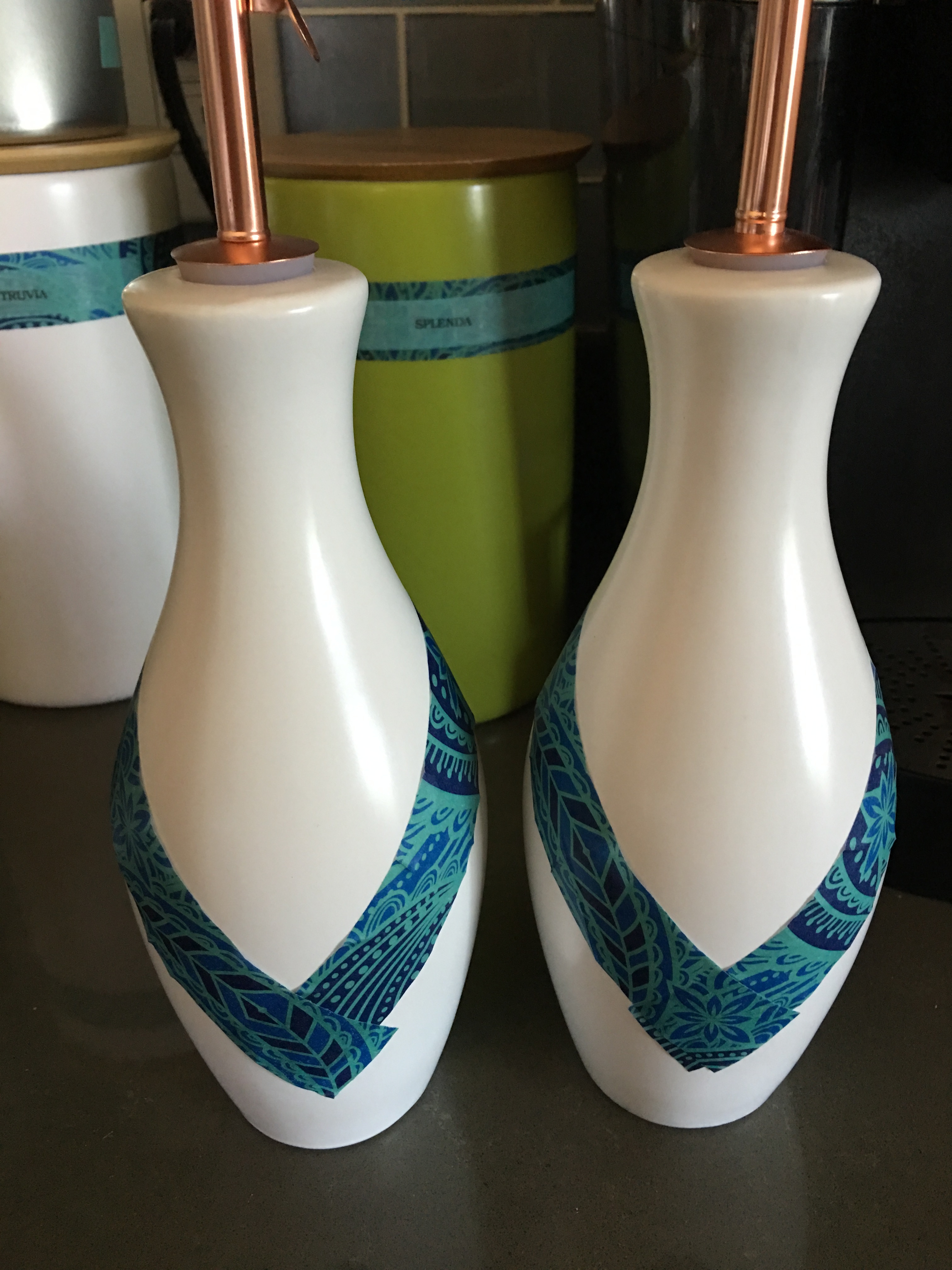 Once the first longer strip of designer tape is added, I apply a much shorter strip of the solid color.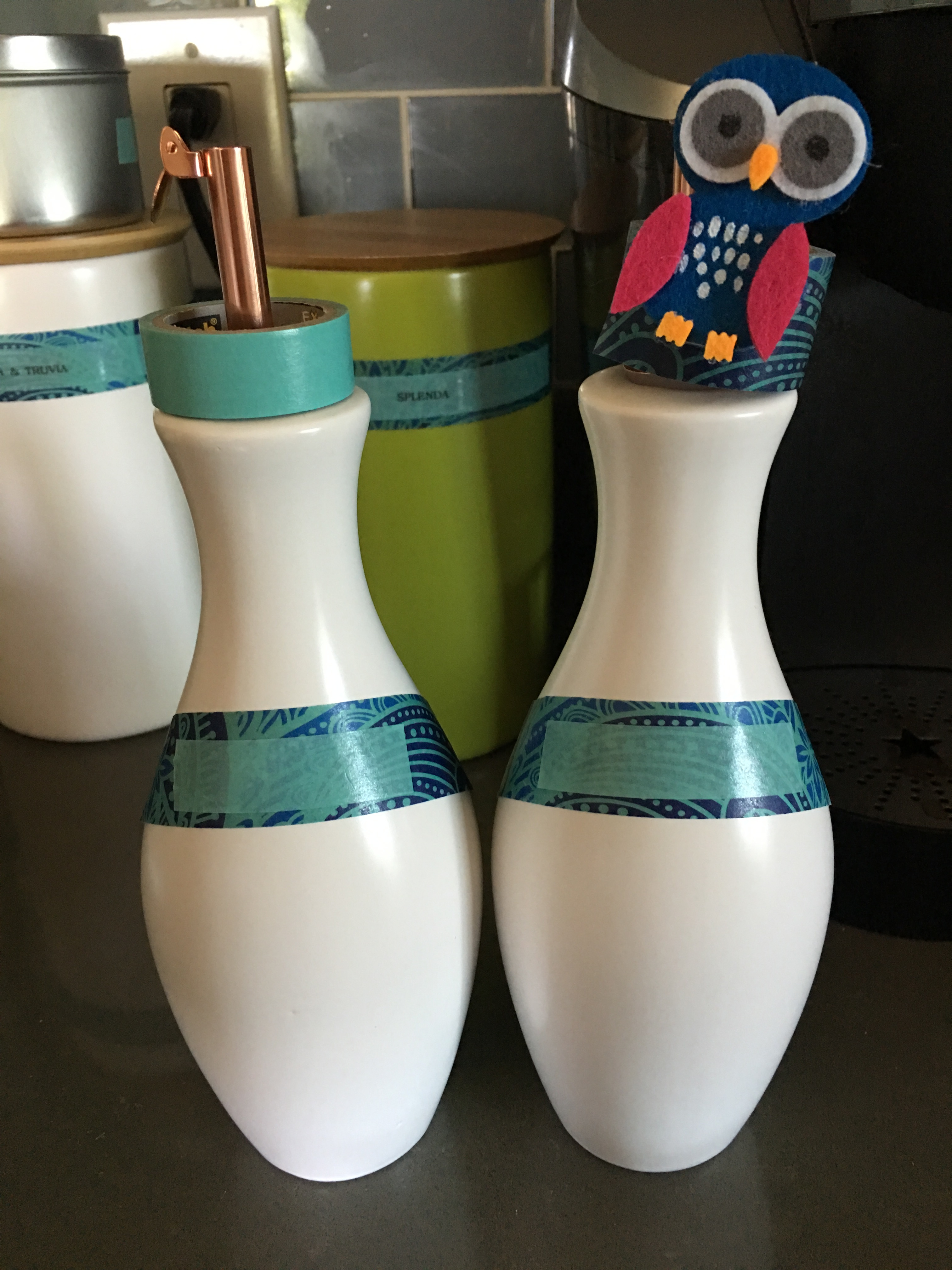 I label one "Olive Oil" and the other "Vegetable Oil".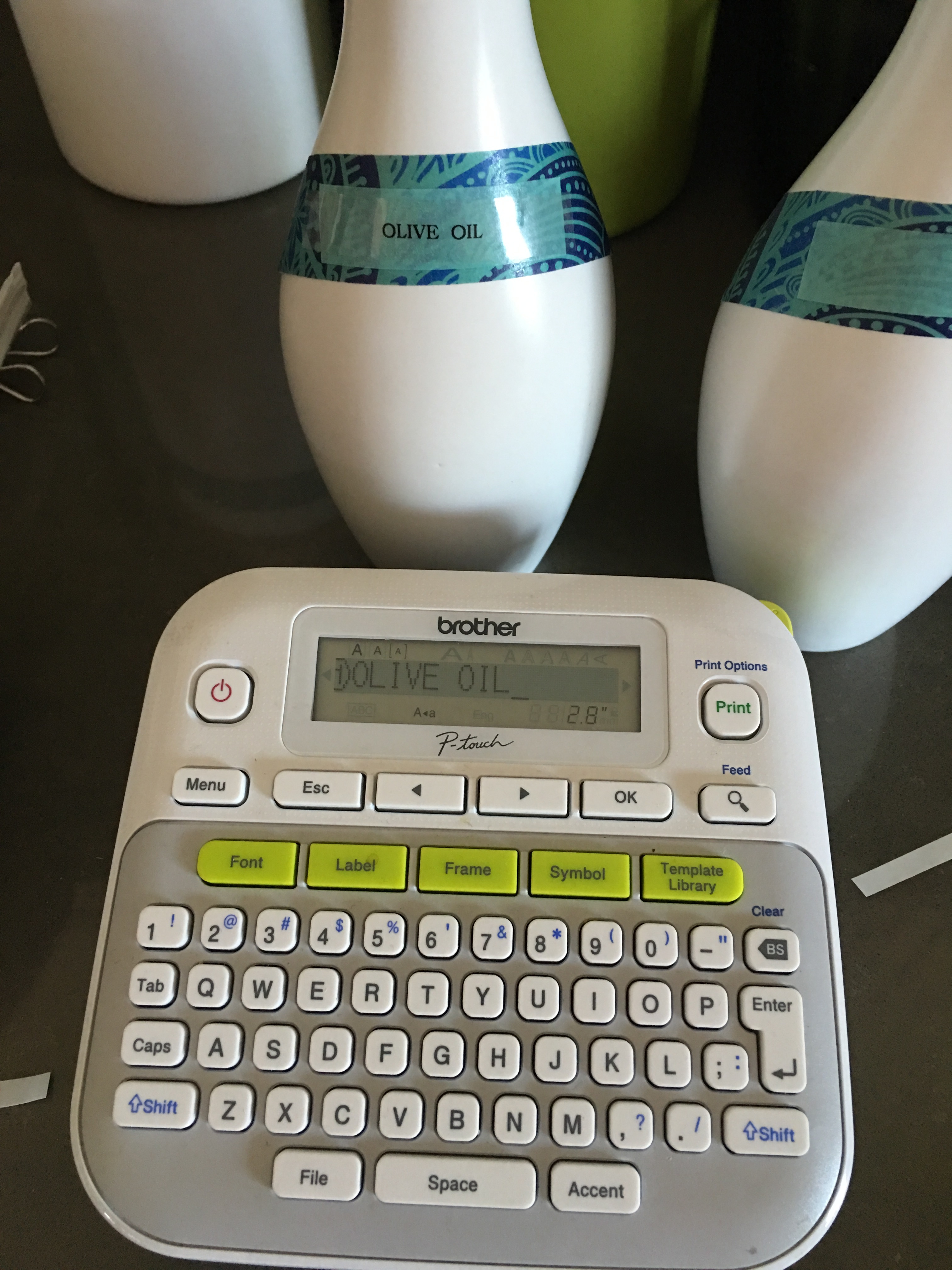 And I give it a whirl. Works perfectly. I love these oil bottles!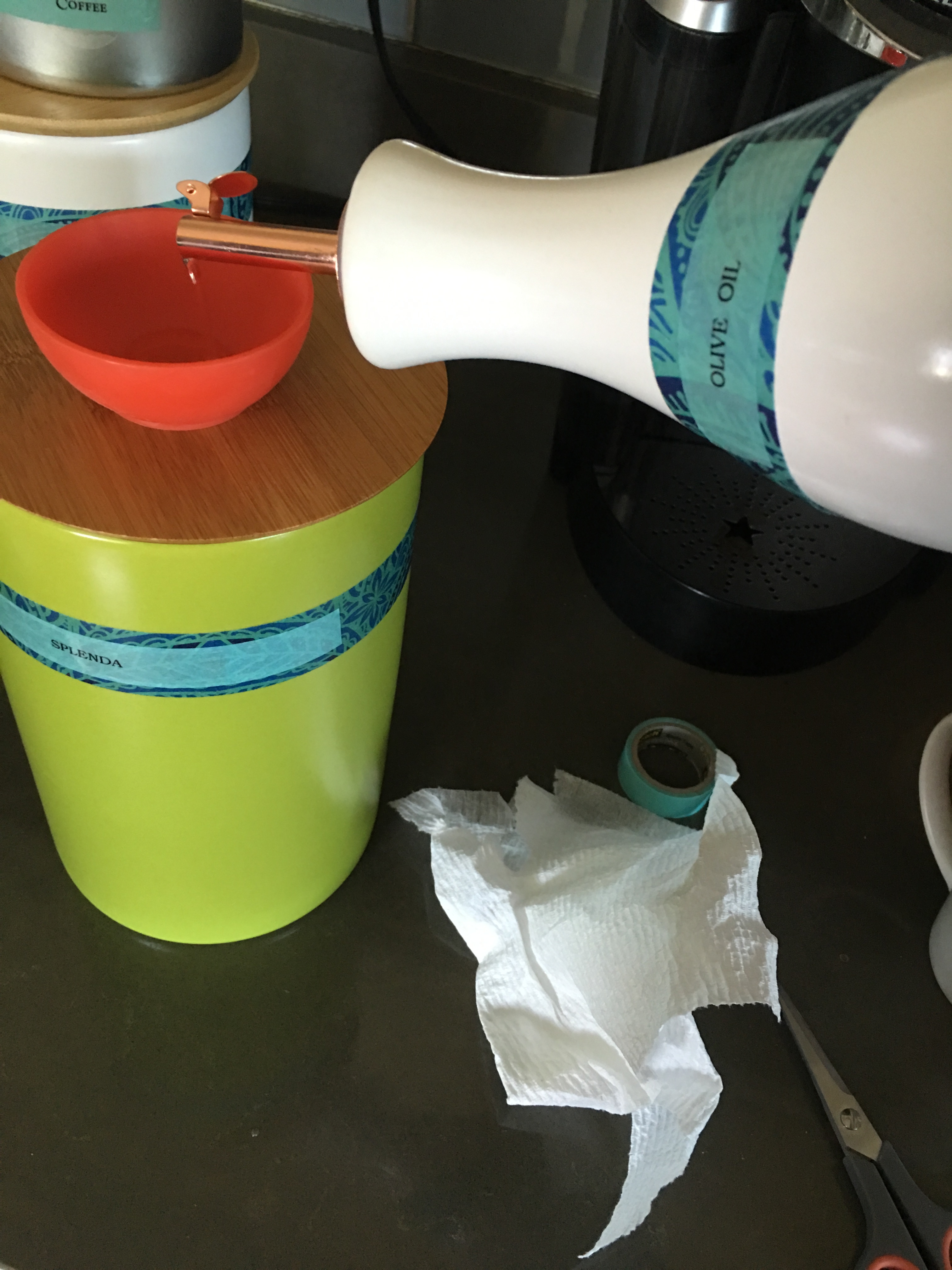 Now that I have a fully labeled set of ceramic containers and bottles…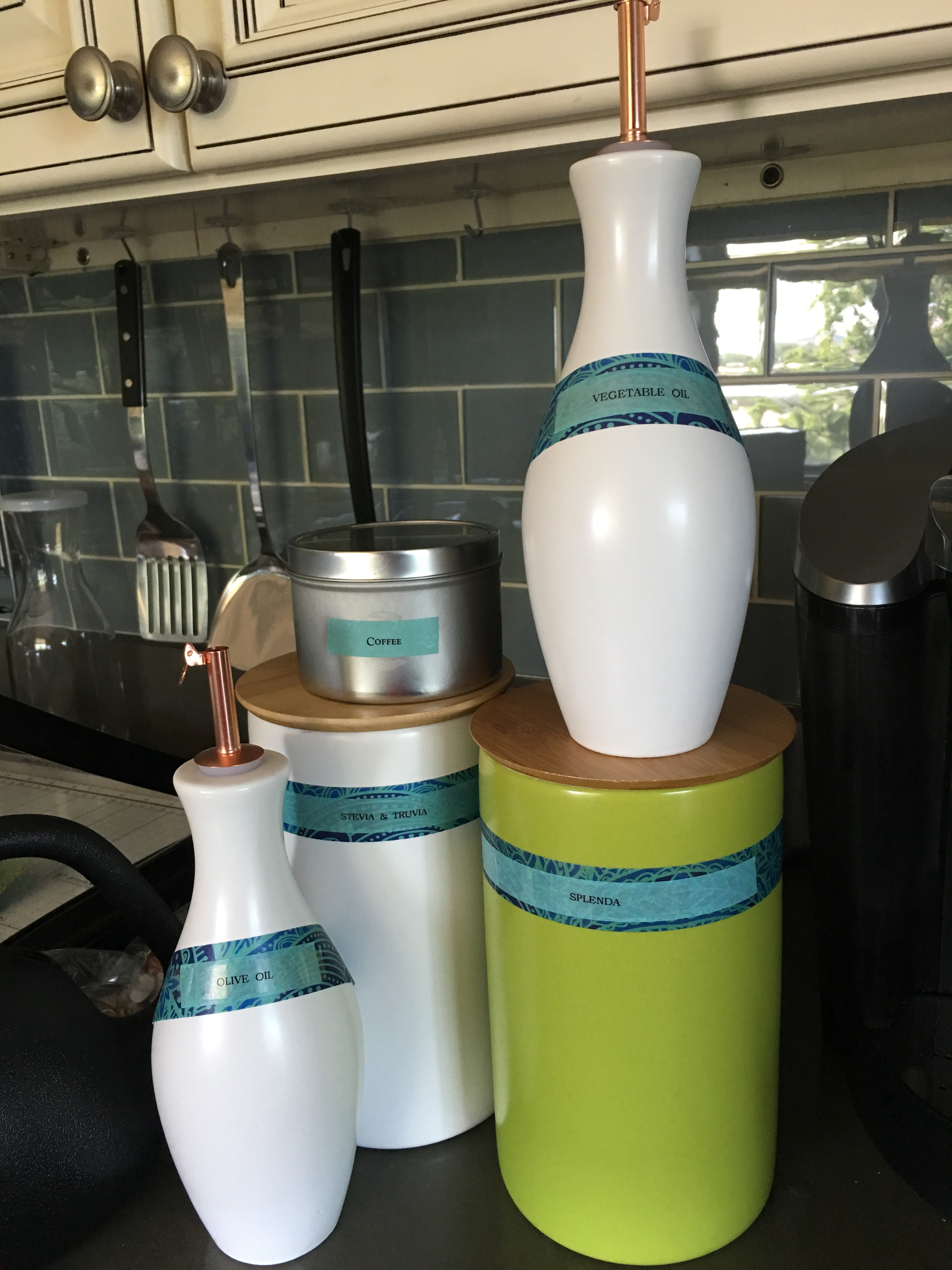 …I can enjoy the full pleasure of positioning each on the kitchen counter. Perfect.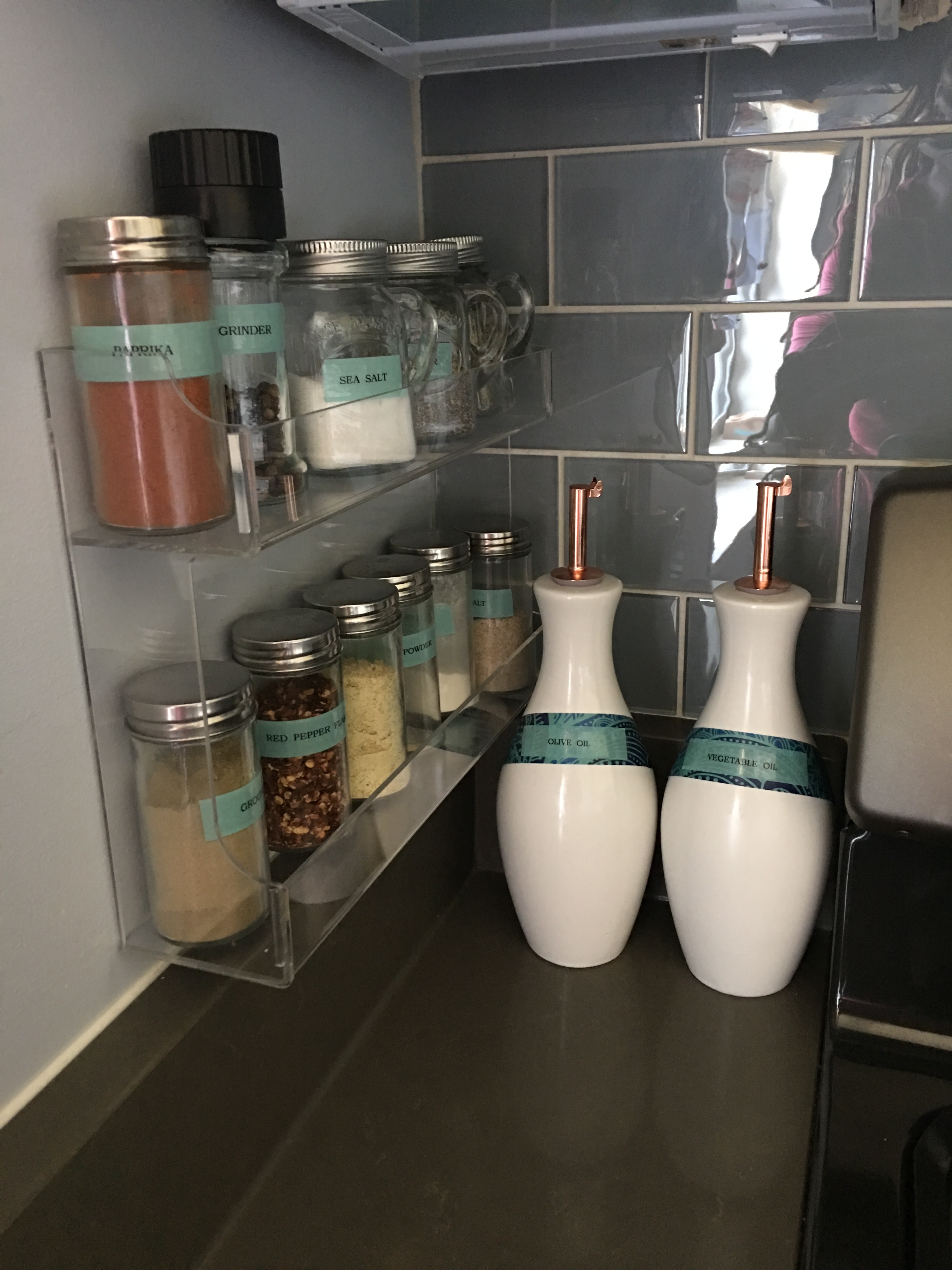 I love finding cool uses for my washi tape rolls. Love the artistic flair they give to my container and bottle labels. And how quick and easy it is to switch it up and change the look. I have tons of colors and styles to choose from. Looking forward to experimenting further with more washi and label tape in the kitchen. V-