The power of green: My foliage bouquets
June 10, 2016:  I have green foliage bouquets positioned throughout the condo in various places. Can you spot them?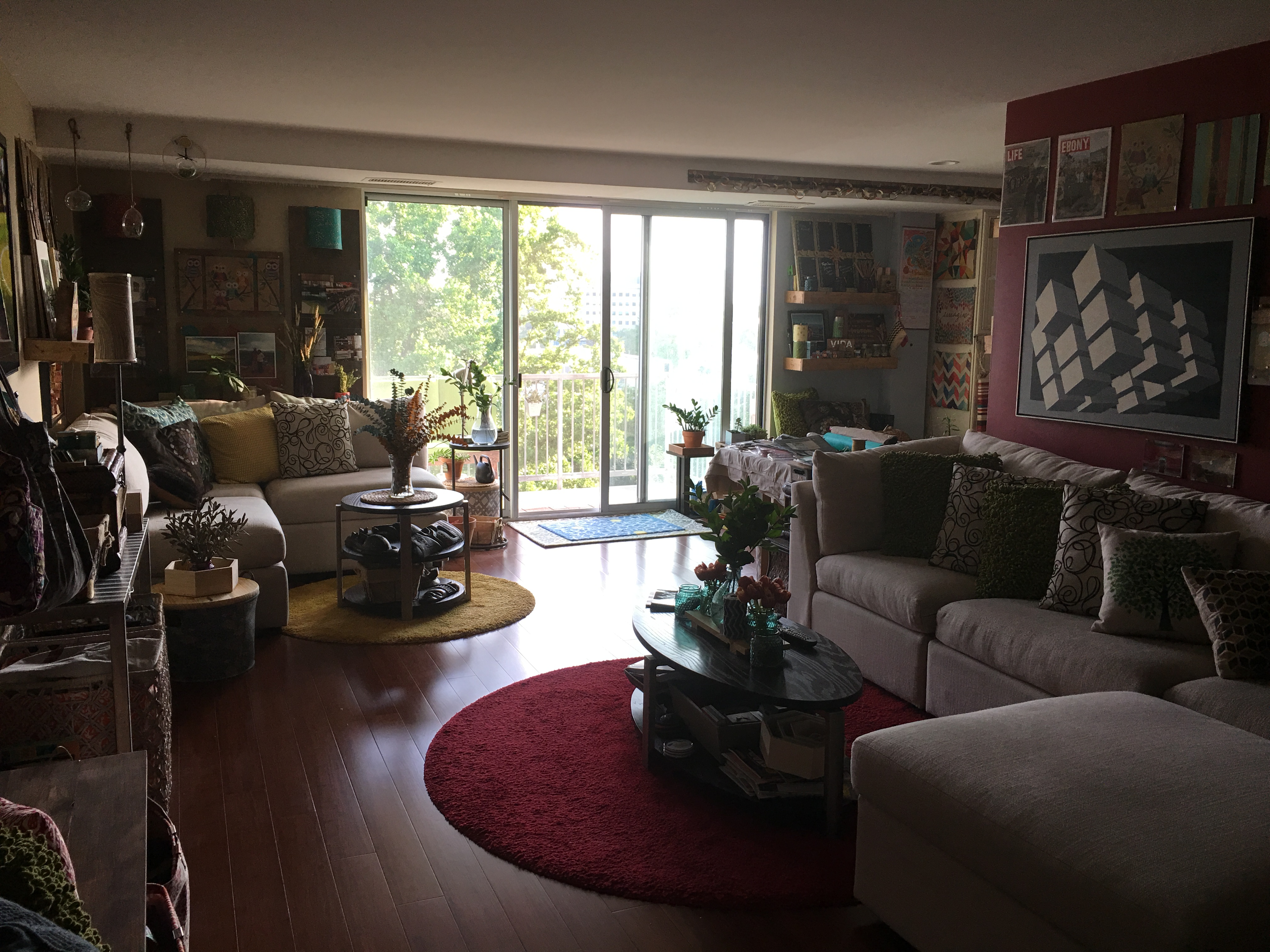 Of course you can. They're everywhere! And with their gorgeous colorful pop of color, it's impossible to miss these green leafy beauties.
What's even better about these leafy green bouquets is that they last a really long time. Similar to boxwood (which is now dried and displayed in my hanging wood wall planters), once placed in water, these stems will stay fresh and keep their vibrant green color.
In the picture below, the green foliage on the left was brought home from Whole Foods on June 6th. But the foliage on the right was brought home on March 29th (in the same vase, in water, with only two or three refills).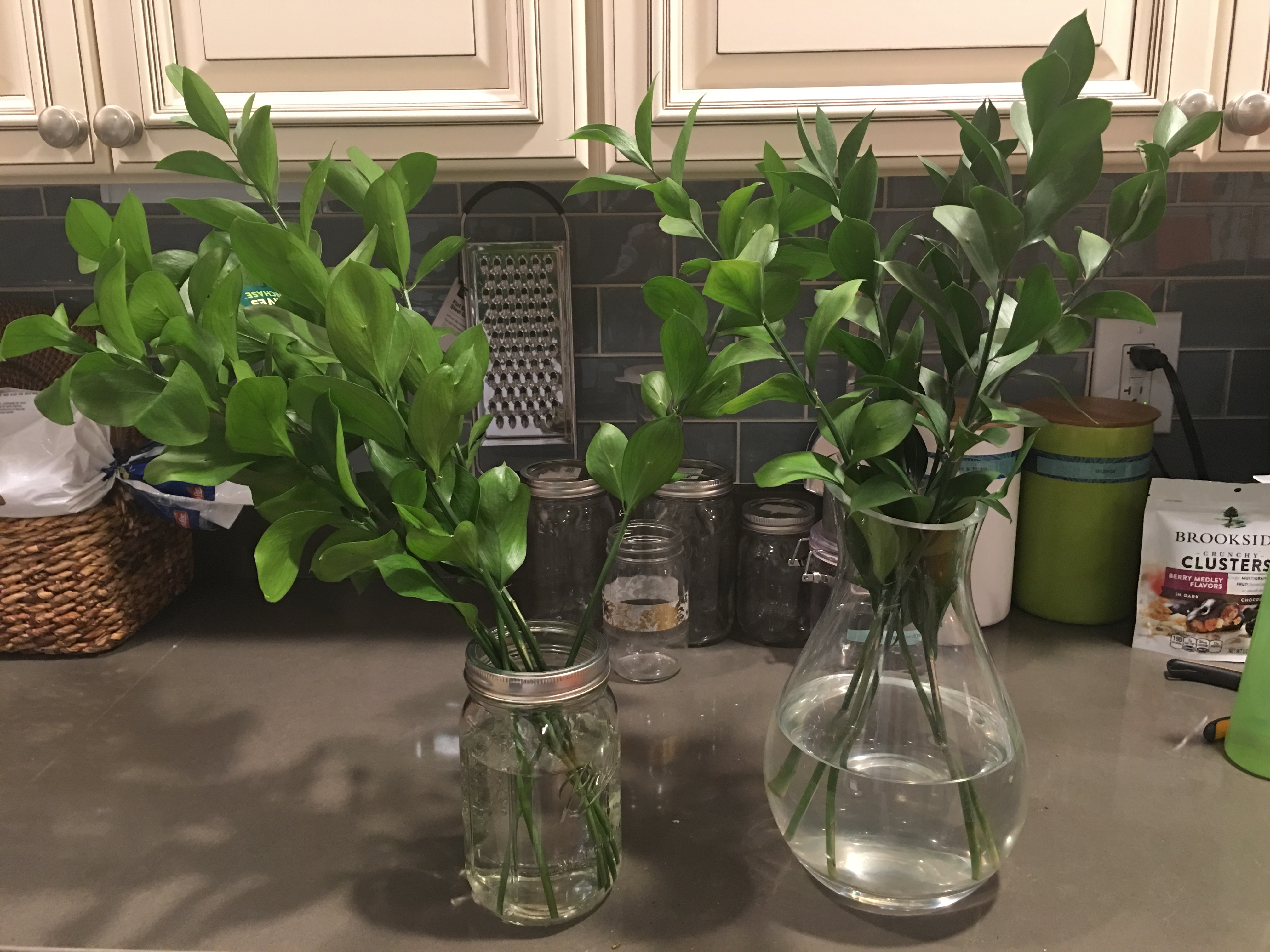 Can you detect any differences. I can't. Even up close.
I've love placing green bouquets throughout the condo all year round. Here's my winter bouquet added in January.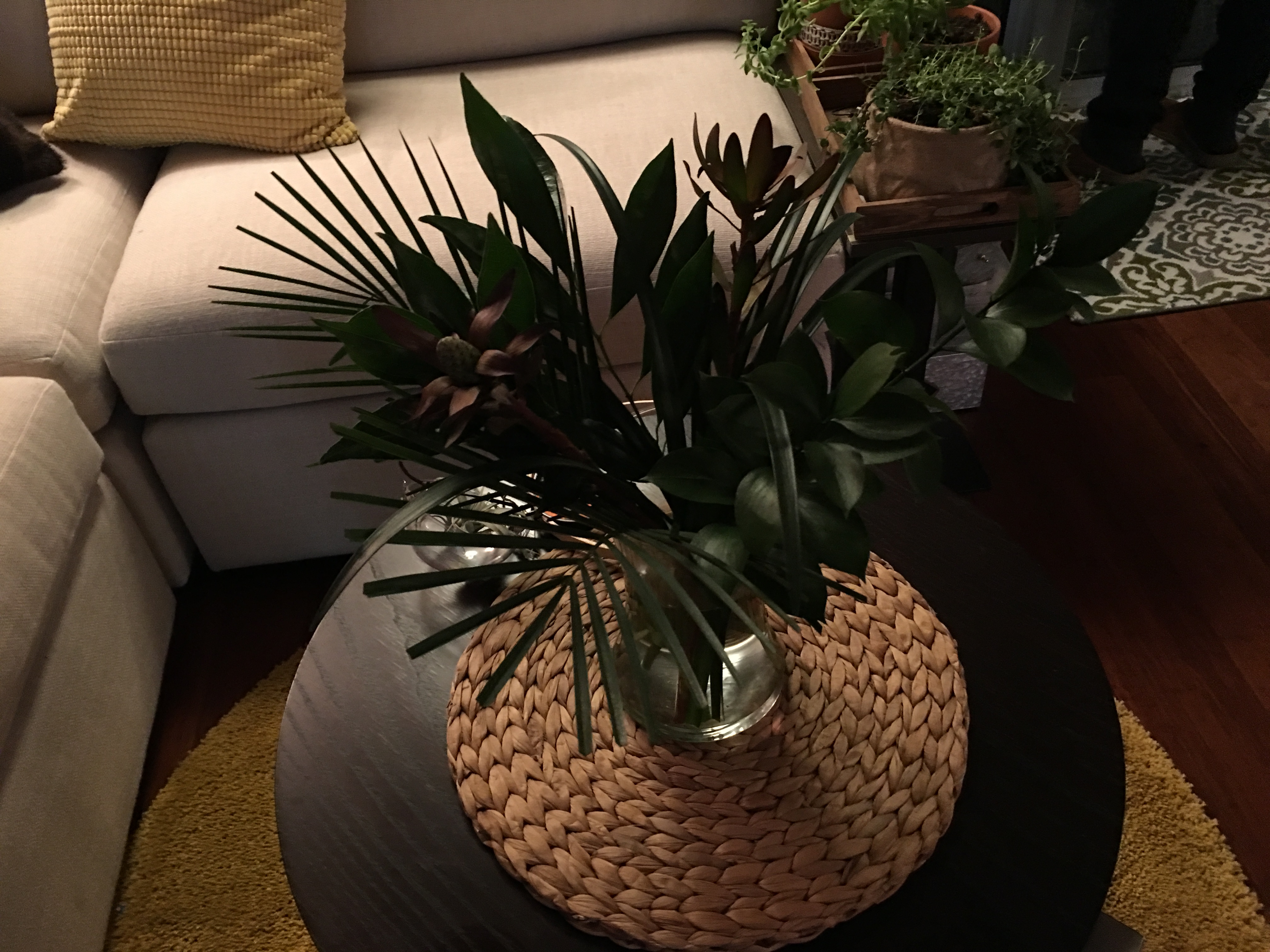 And a bold and bright green arrangement brought home in February.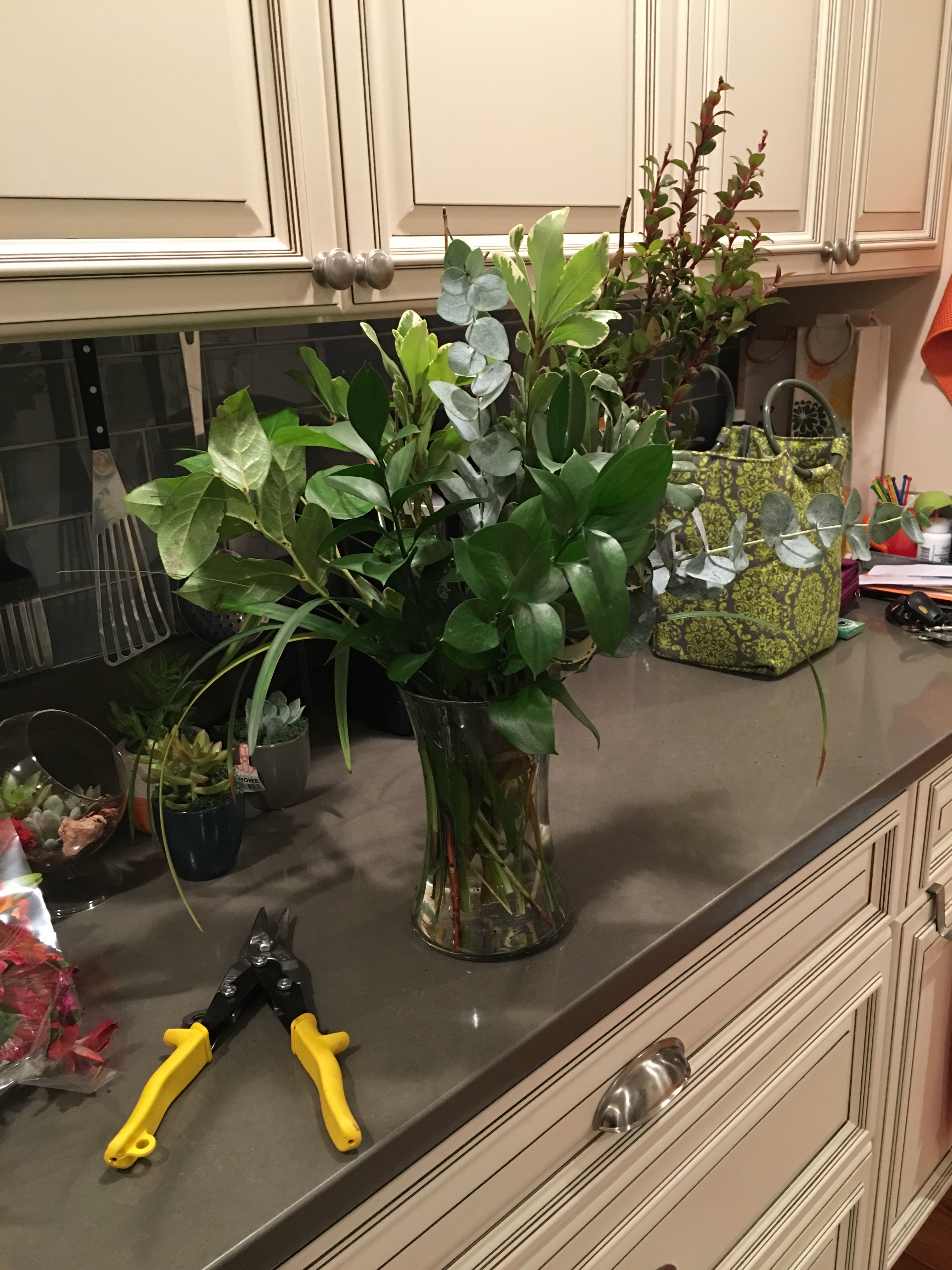 I love placing these bouquets in the living room…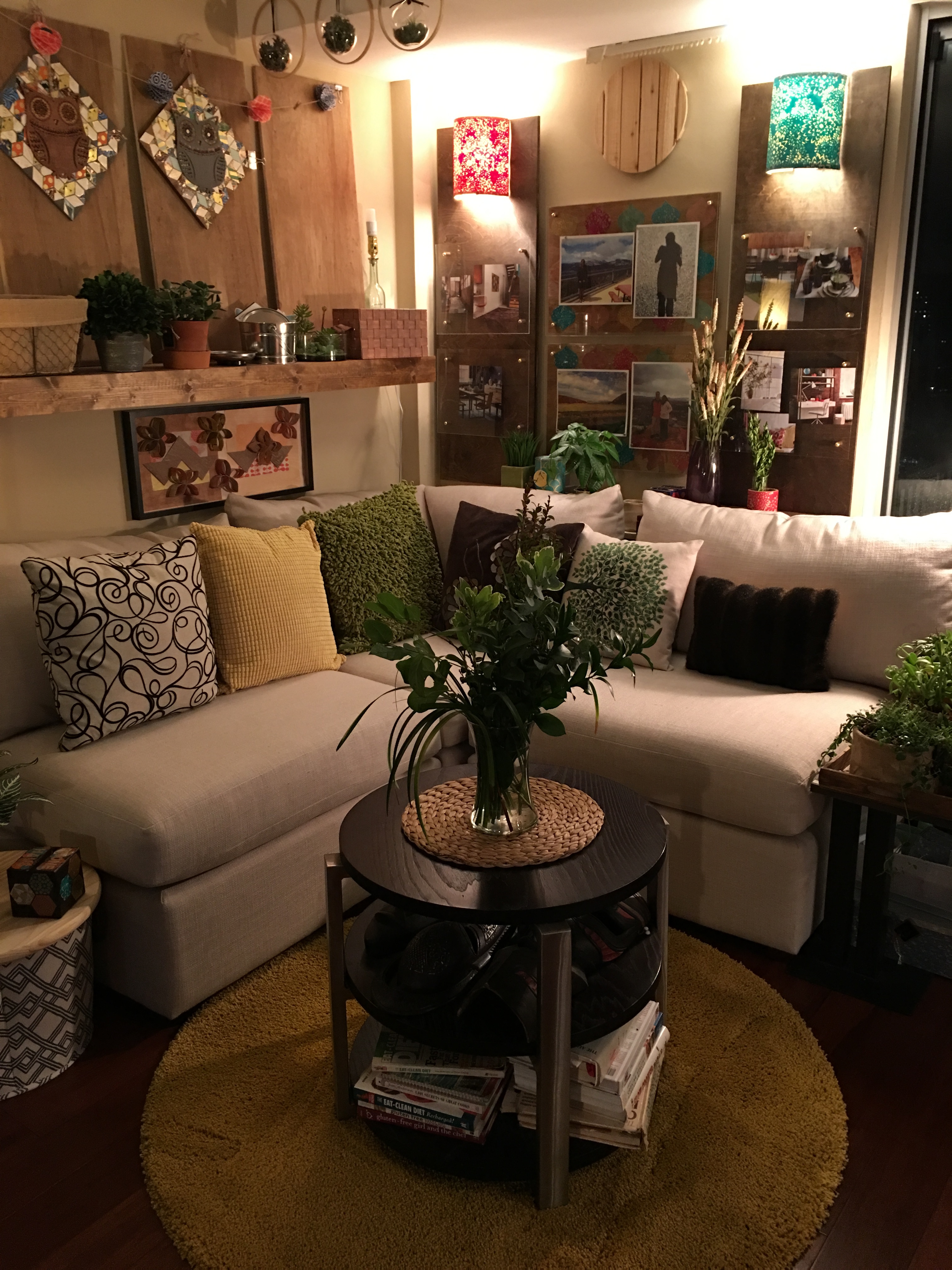 …and in the den.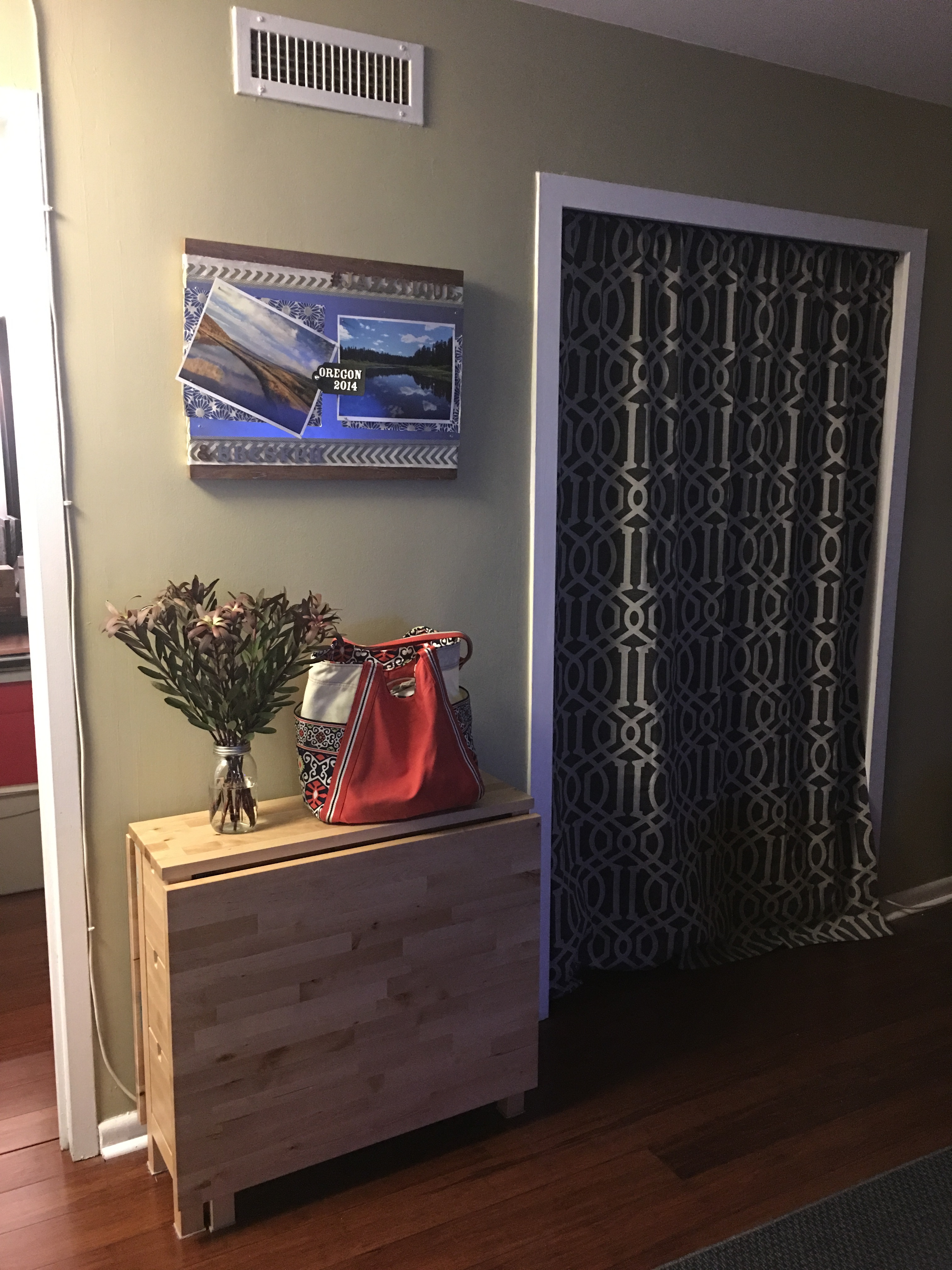 On coffee tables…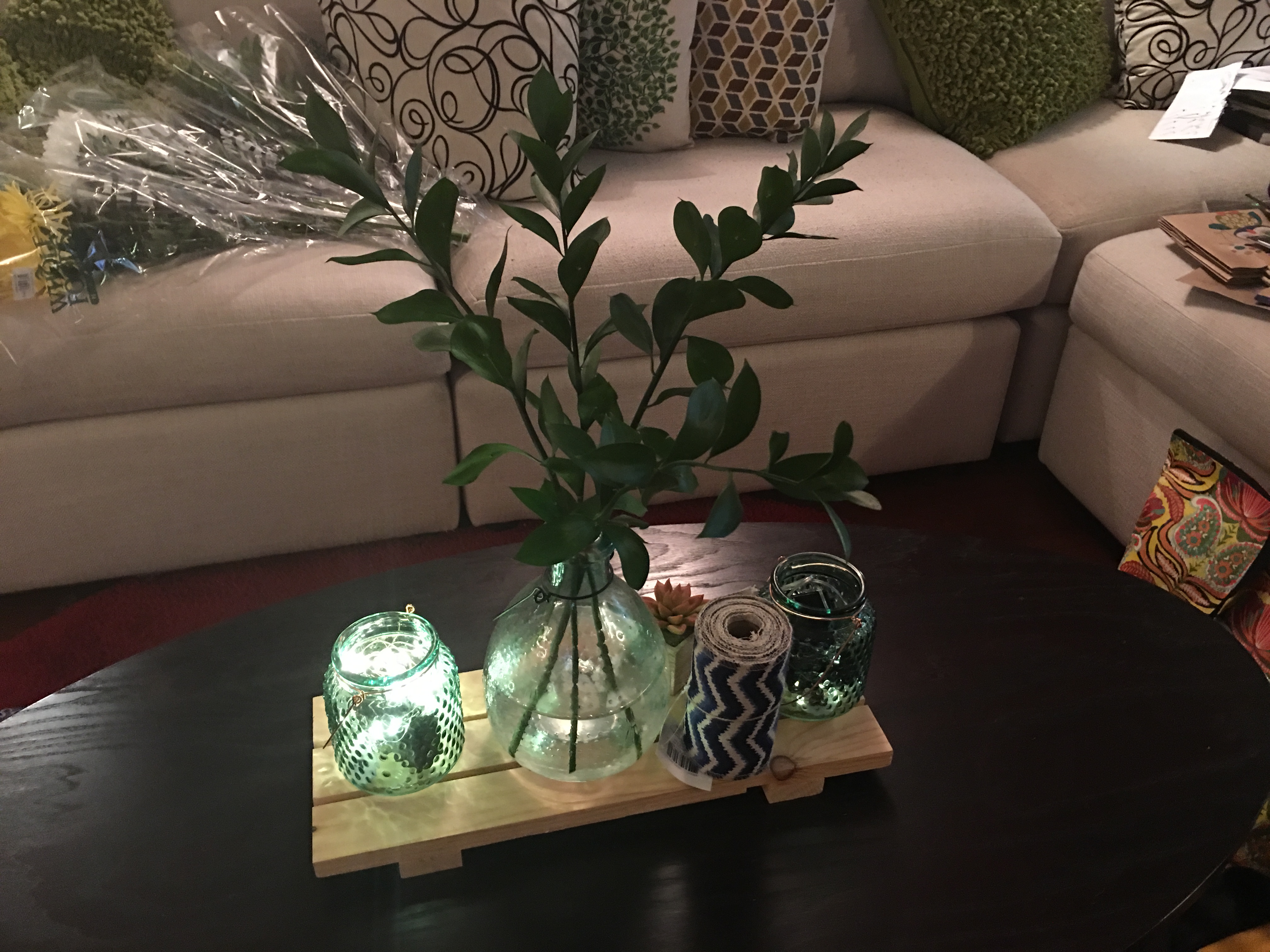 …and on the wall.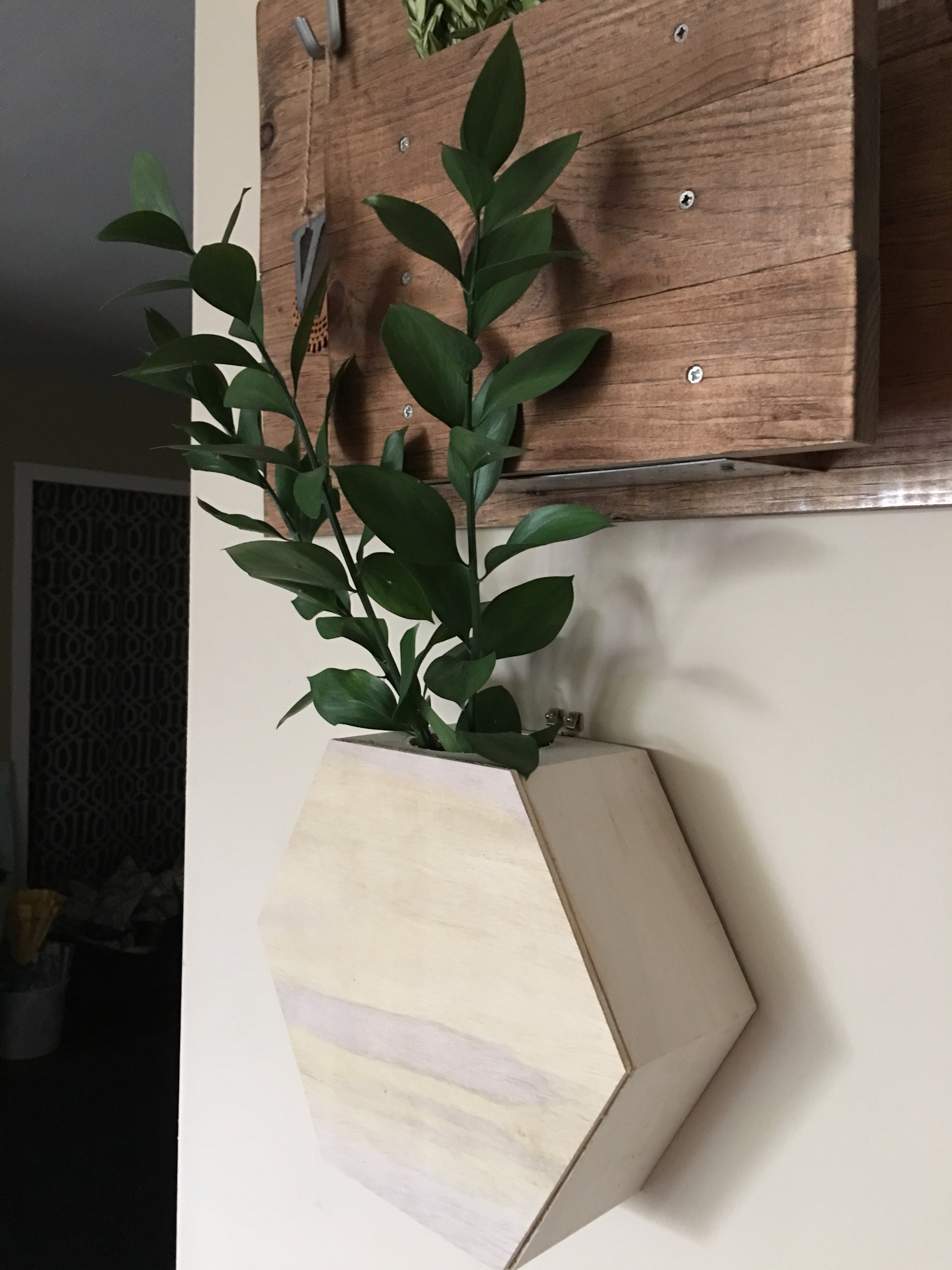 Just clip the stems, put them in water, and they stay beautiful for weeks and weeks.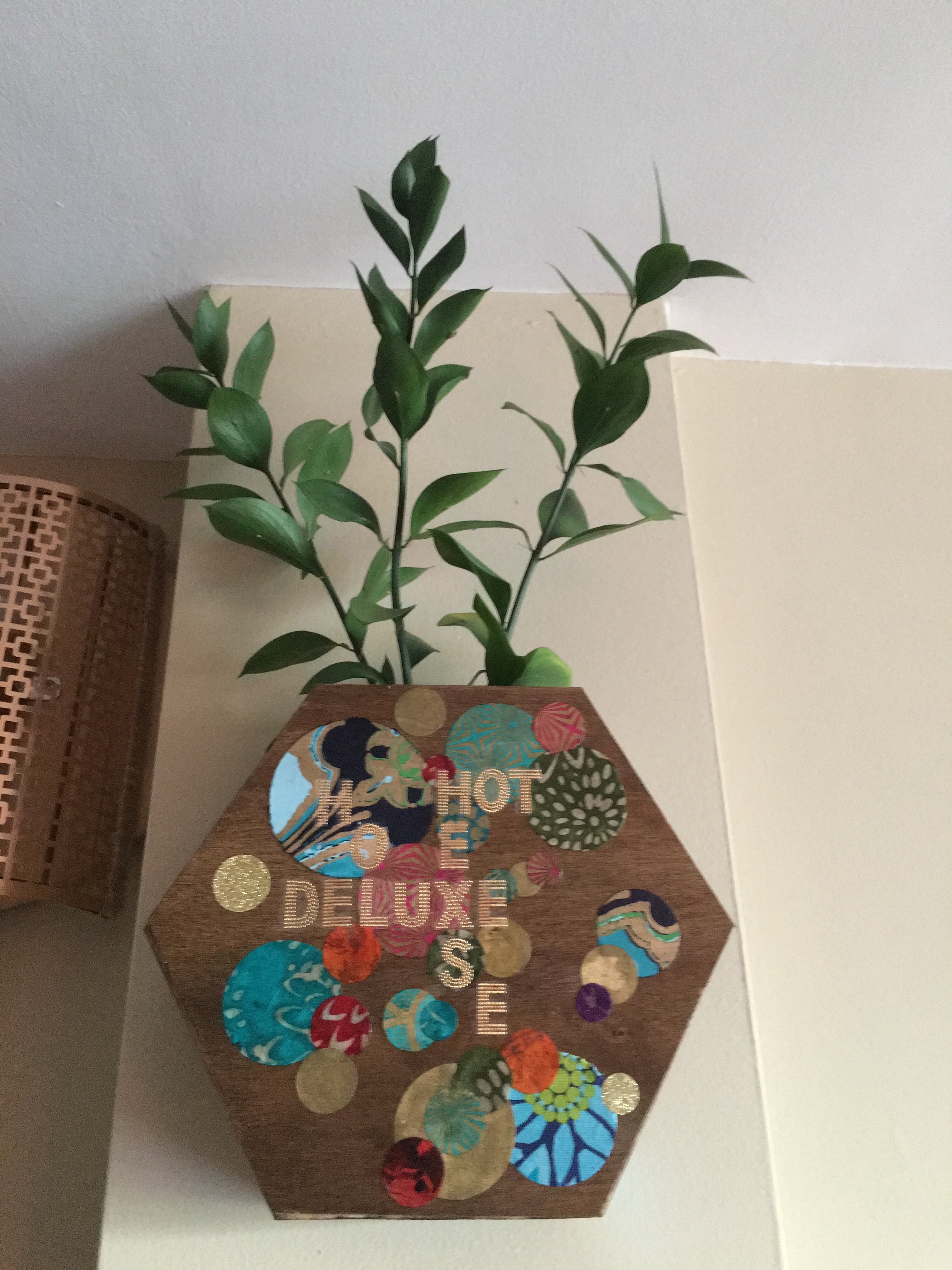 Beautiful green foliage bouquets are a grocery store trip away. I get mine from my local Giant and Safeway markets. But my favorite go to place for greens and blooms is my local Whole Foods.
Just look at this selection at the Whole Foods in Friendship Heights on June 6.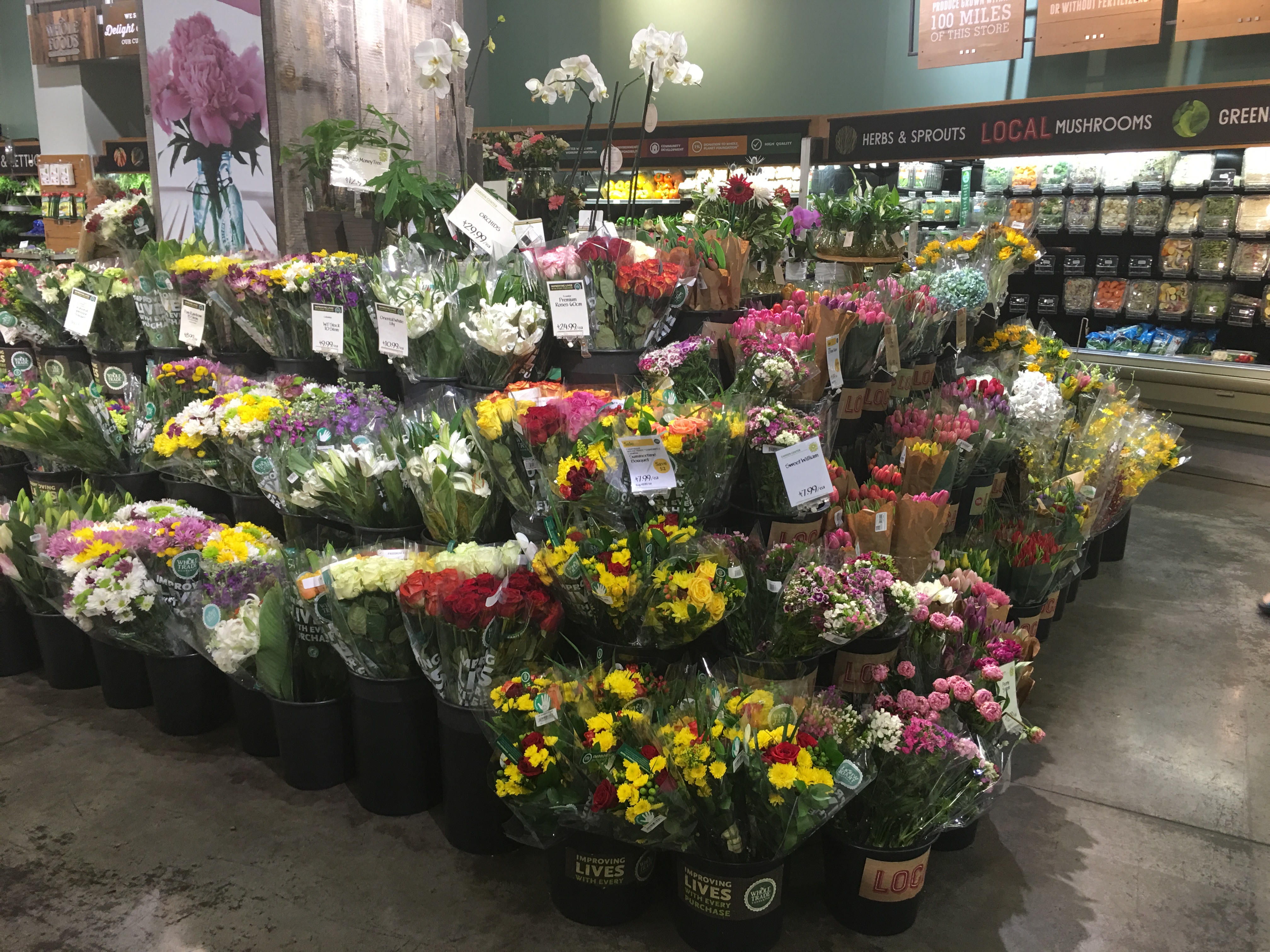 Takes my breath away!
So, where are the greens? There are plenty of choices. They are usually labeled as "fillers".
Here's a fresh bouquet of green foliage filler stems I added to my cart.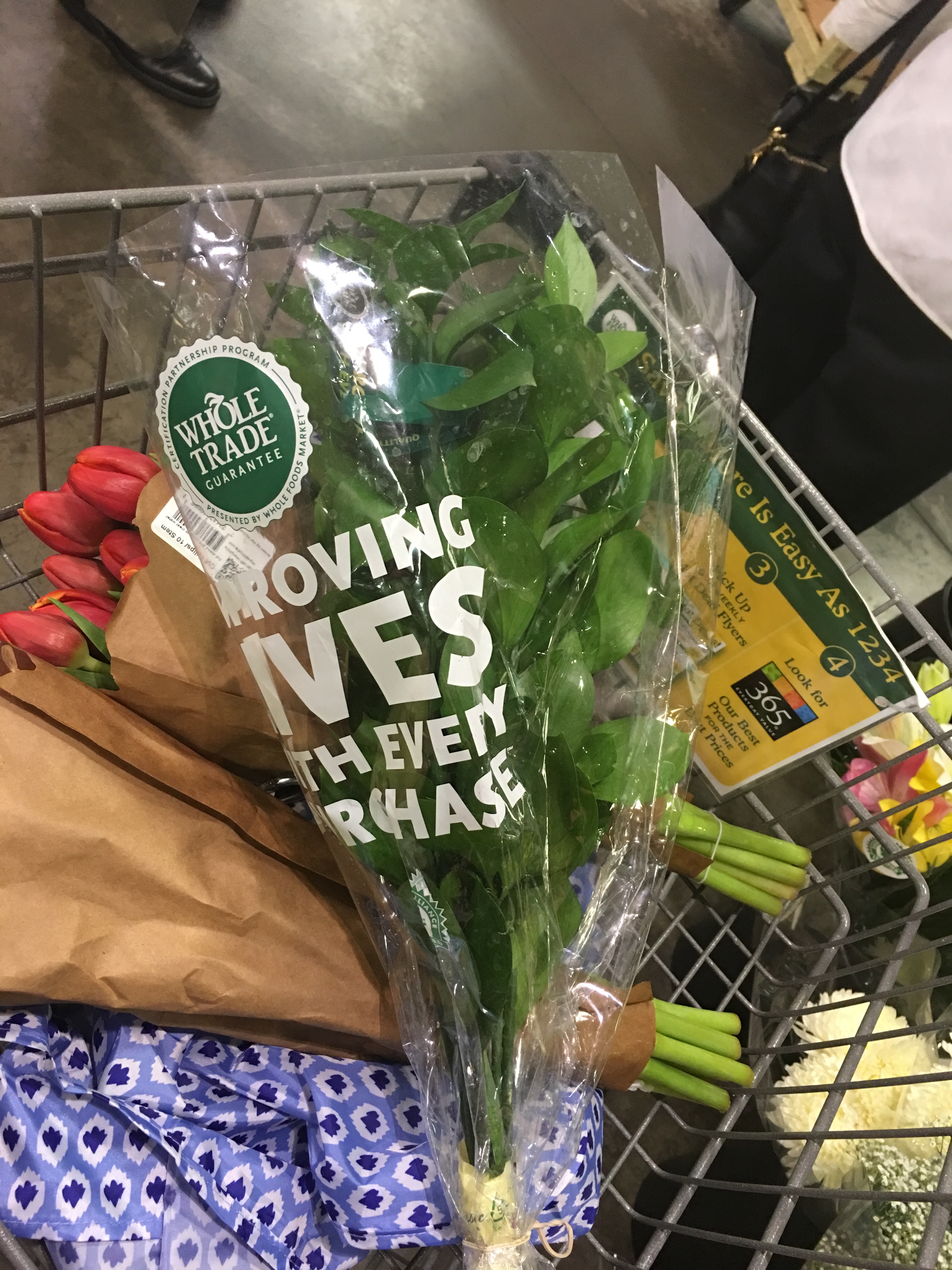 Here's another pretty option. Will bring these home some point soon.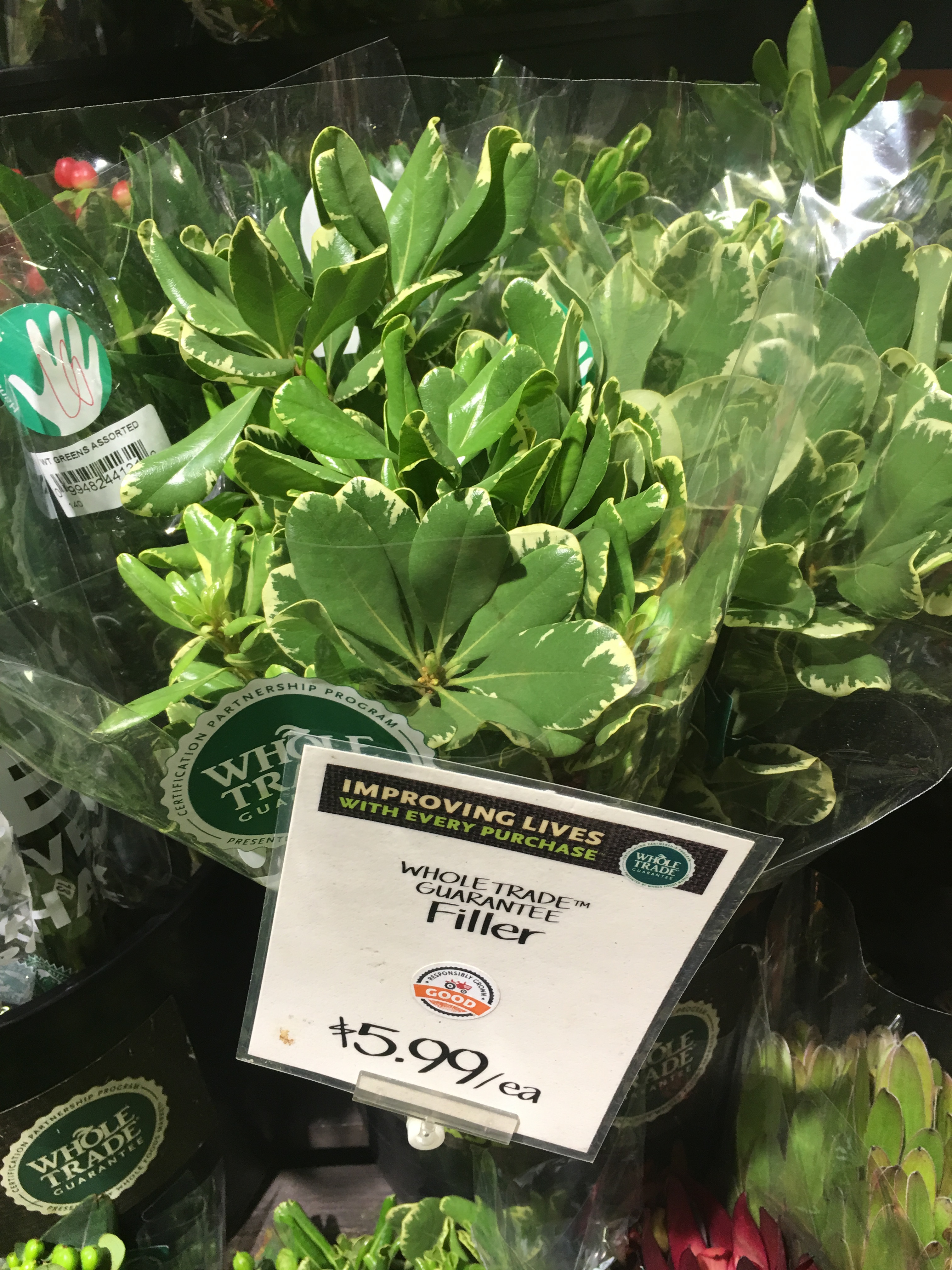 Here's an green bouquet arrangement I spotted yesterday at Safeway (which includes fresh eucalyptus stems).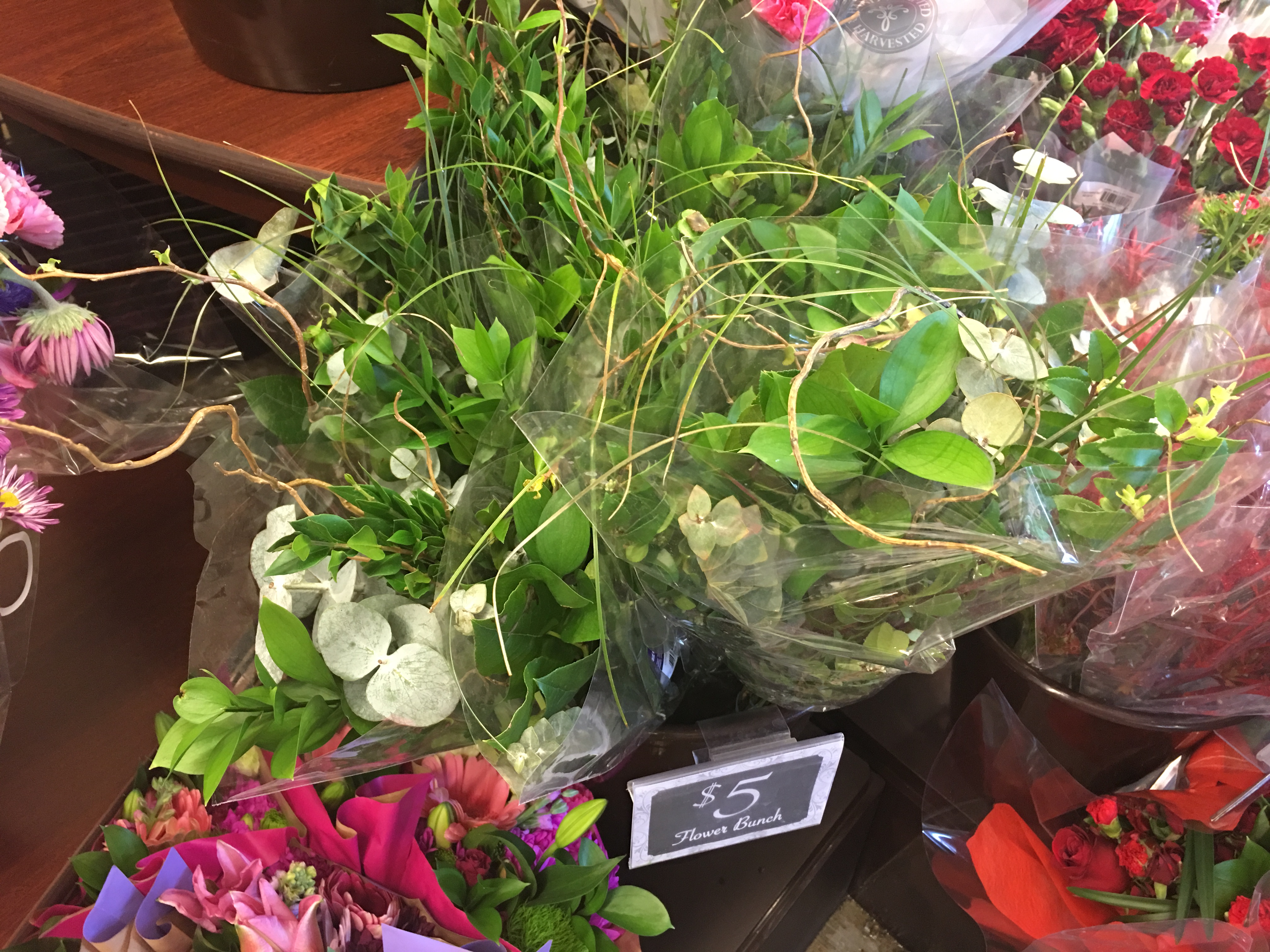 The possibilities are endless with green bouquets. They look lovely on their own. Or as a complement to more colorful blooms.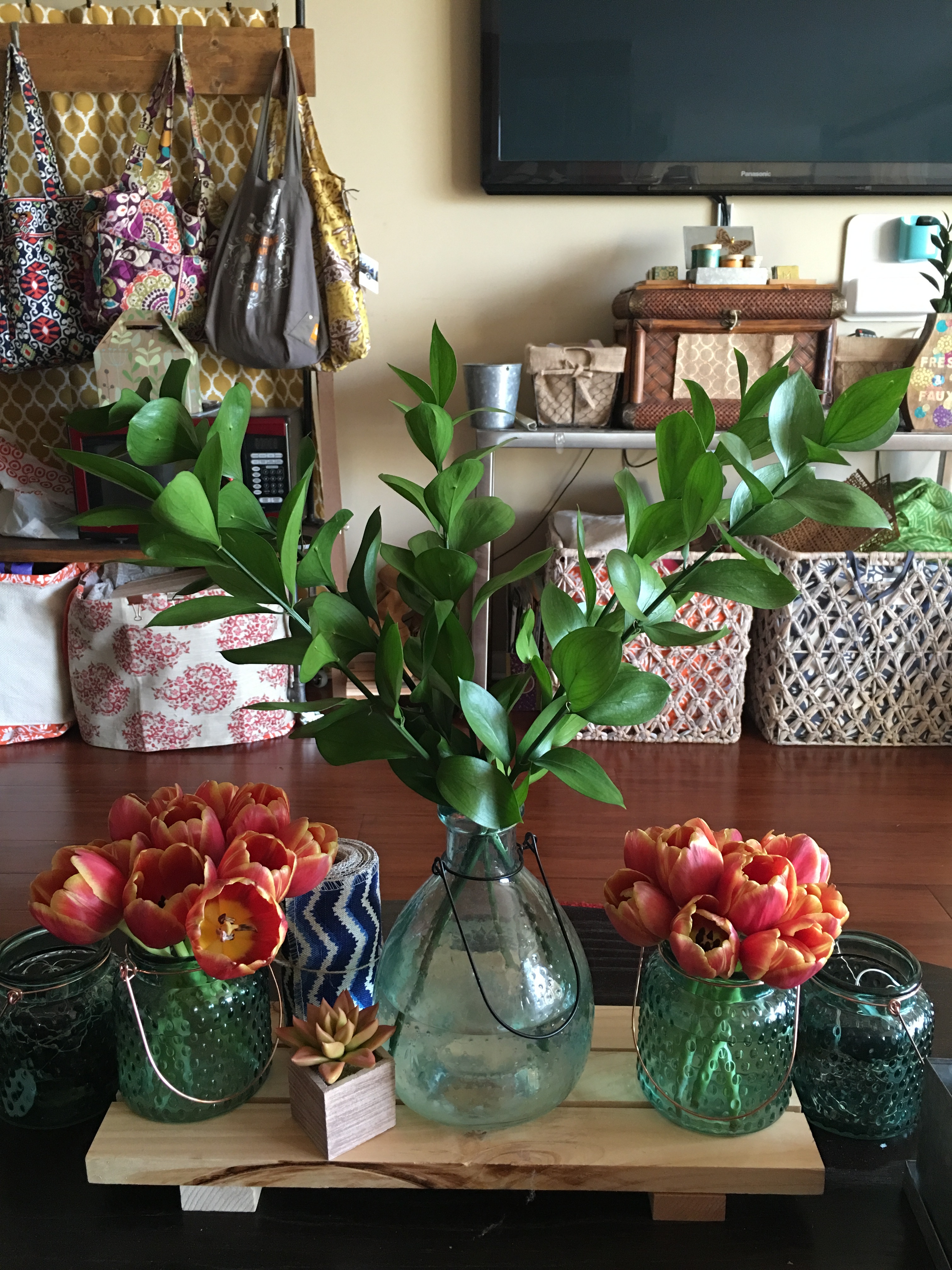 Green foliage bouquets are the ultimate power plant floral in my space. It's the power of green. V-