Fresh & Faux: Adding fresh and fake blooms to wood vases
June 9, 2016: At some point last year, I've made it my mission to add flowers, both fresh and fake, in various places in the condo. I just love how flowers beautify our space. It adds a nice pop of color and provides a lovely and organic focal point in the space.
I love how both flowers and plants naturally draws the eye in a pleasing way. I glance at a pretty bouquet of flowers or a vibrant green cluster of plant leaves and I immediately smile. They can be real or they can be fake…the buoyant feeling I get when I spot then is magical.
Adding plants and blooms to a home or workplace is a simple and elegant way to transform your space and make it truly special.
Here's an example of having both fresh flowers (yellow disbuds in small votives of water for my "Bloom Box" crate) and faux flowers (silk disbuds bought from Hobby Lobby).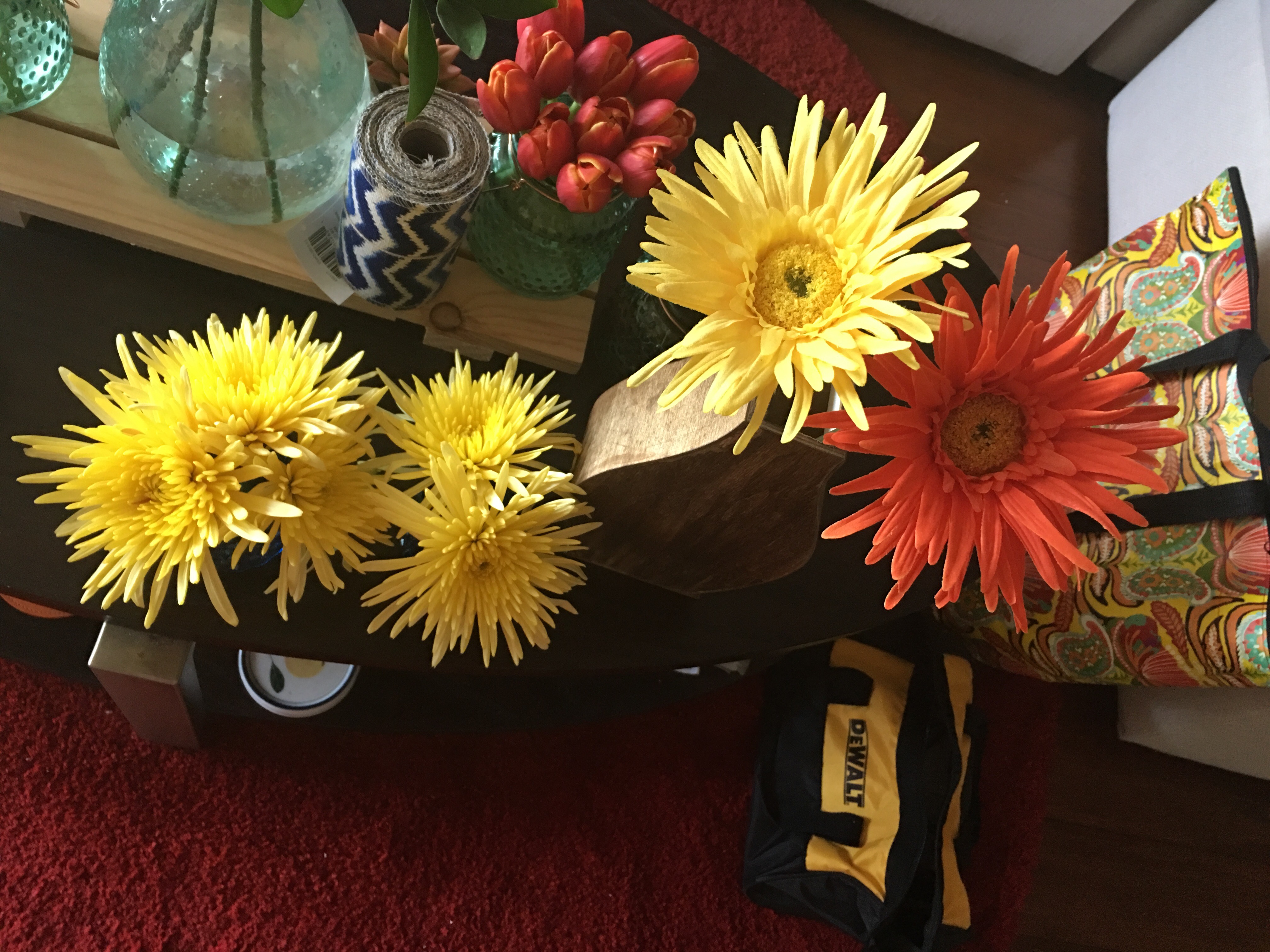 Both look gorgeous, whether fresh or faux.
I've been sharing glass vases for both my fresh and faux plants. I recently began introducing wooden vase and planters to use as bloom containers as well. I'm particularly smitten with the Michaels Simply Surfaces wooden vases. I've used one for example for my Fee Fi Faux Fum wall mounted vase project.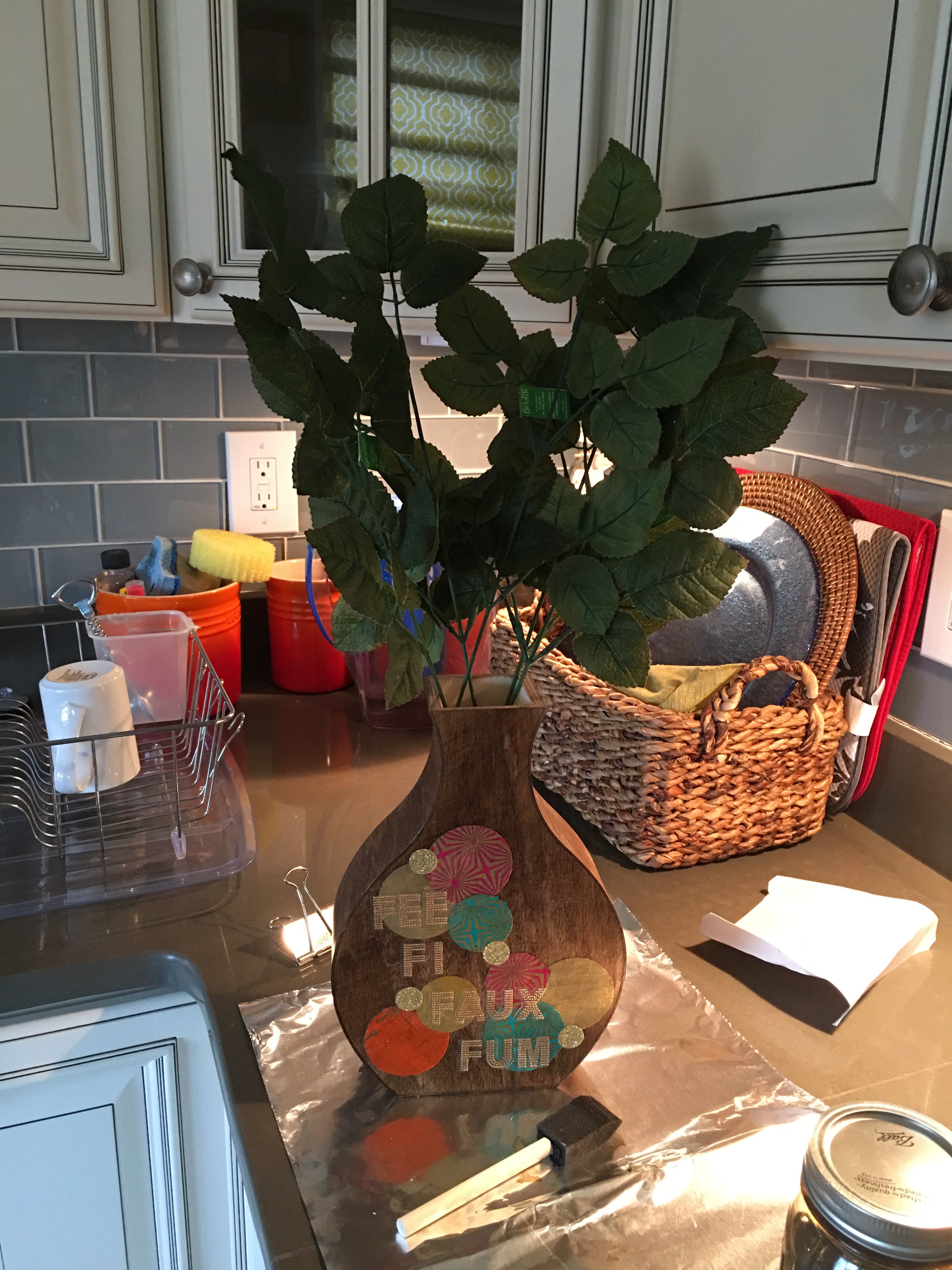 Because these vase-shaped boxes are all wood, I only placed faux florals inside. Until now.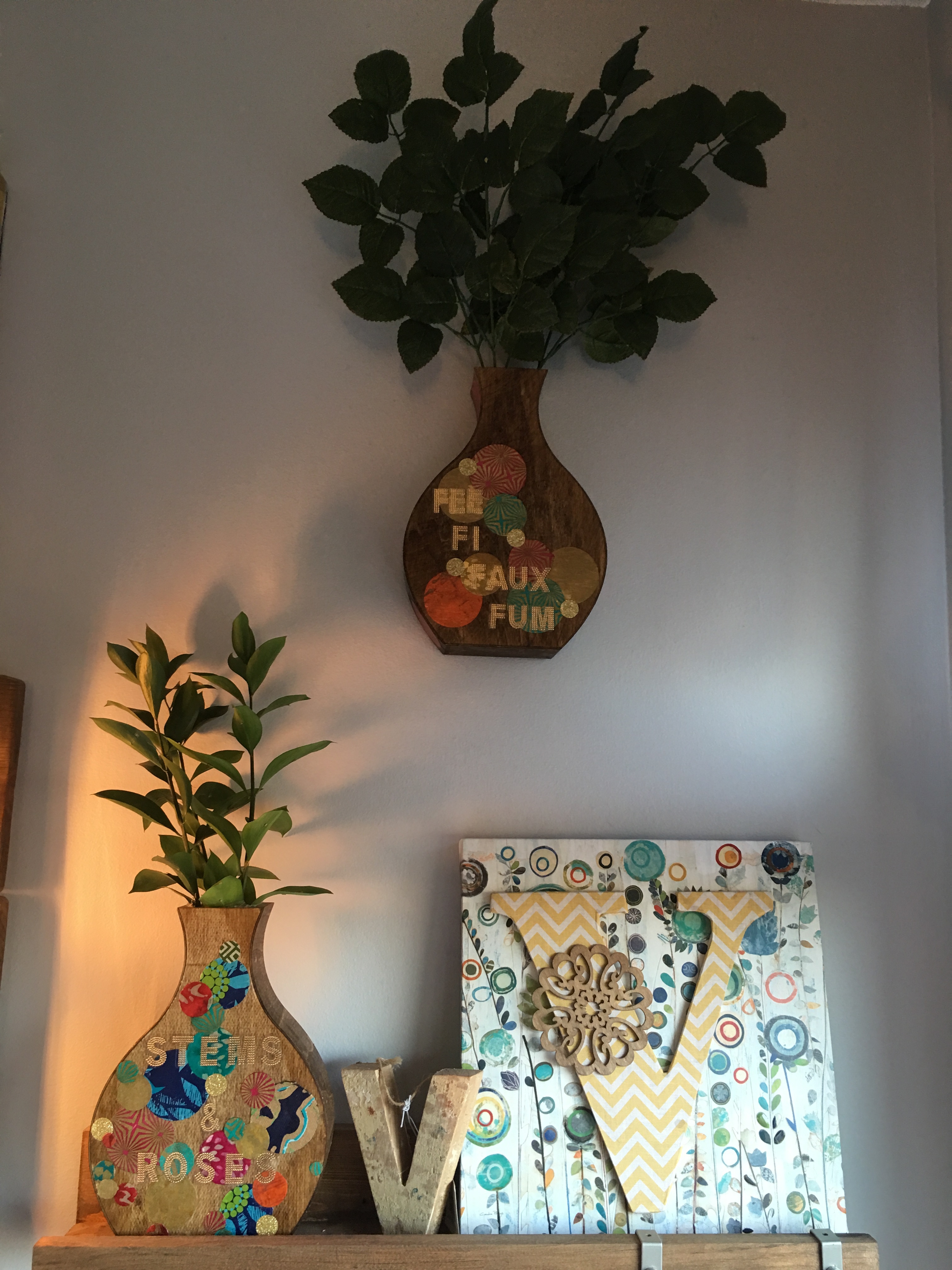 I worked out a way to add water and fresh flowers or foliage to these wood vases. Some foam stickers and a sturdy plastic bag liner transforms the containers into a fresh floral container.
The Stems and Roses Vase
I decorate the vases like my other wood decorated projects. I first stain them (usually with my favorite wood stain color – Early American).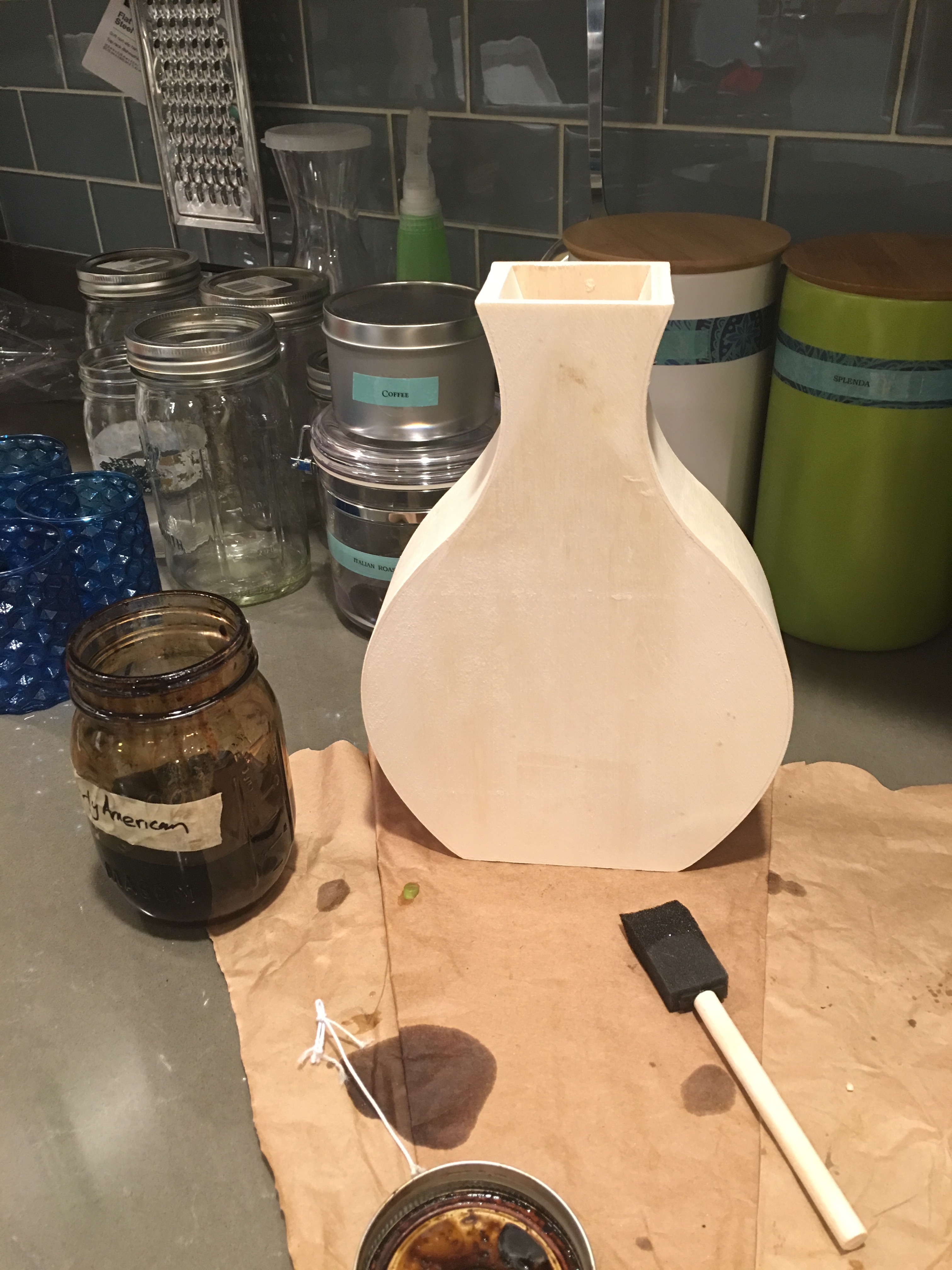 And then decorate them with fine paper shape punch or cut-outs. Paper circles of different patterns and colors are applied to the front of the vase with Mod Podge.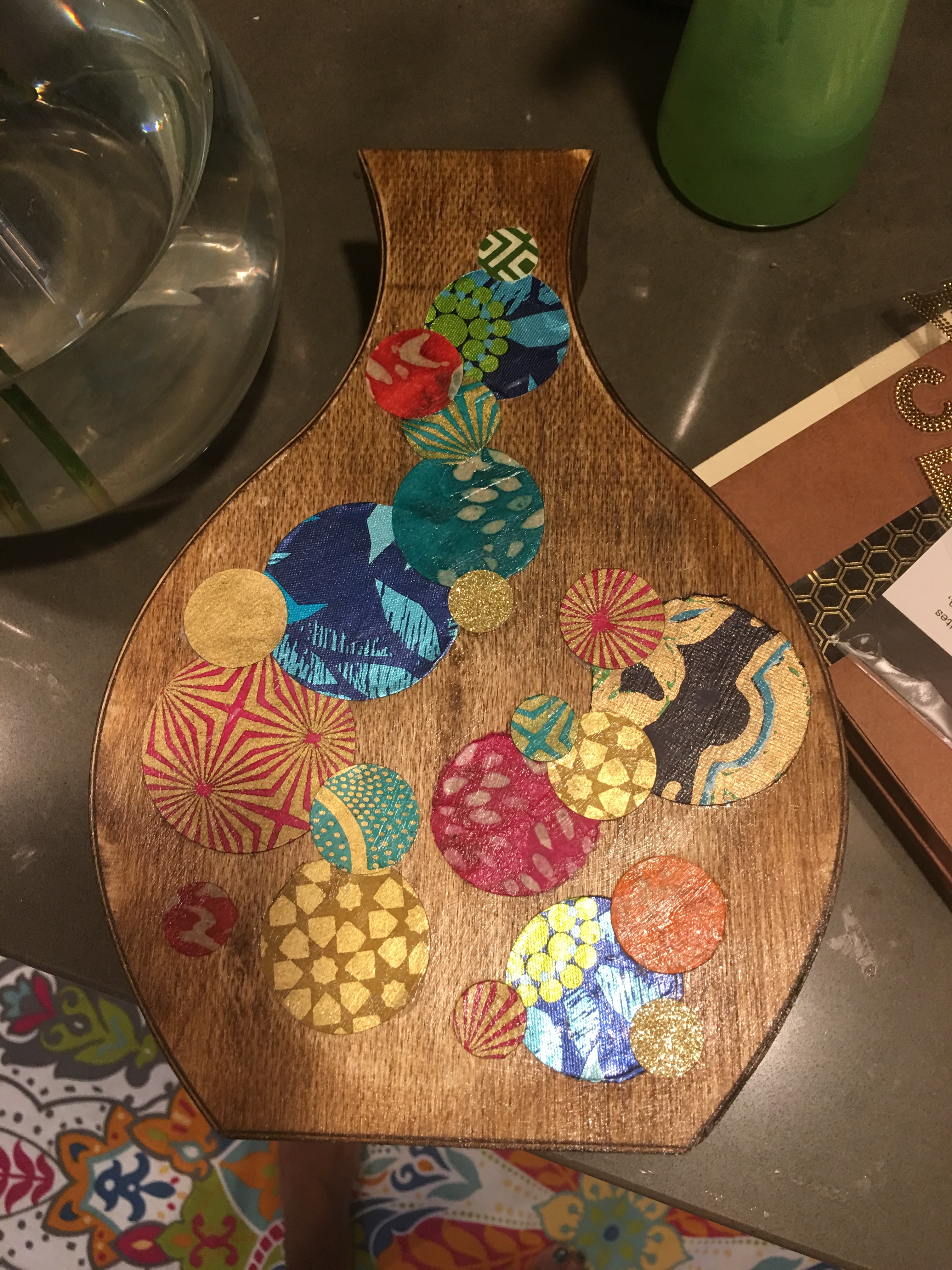 I add gold foil embossed alphabet stickers to label the vase.
The first vase is called "Stems & Roses" (continuing my theme of cutesy clever names for my decorated wood projects – Phone Home, Block Dock, Bloom Box, etc.).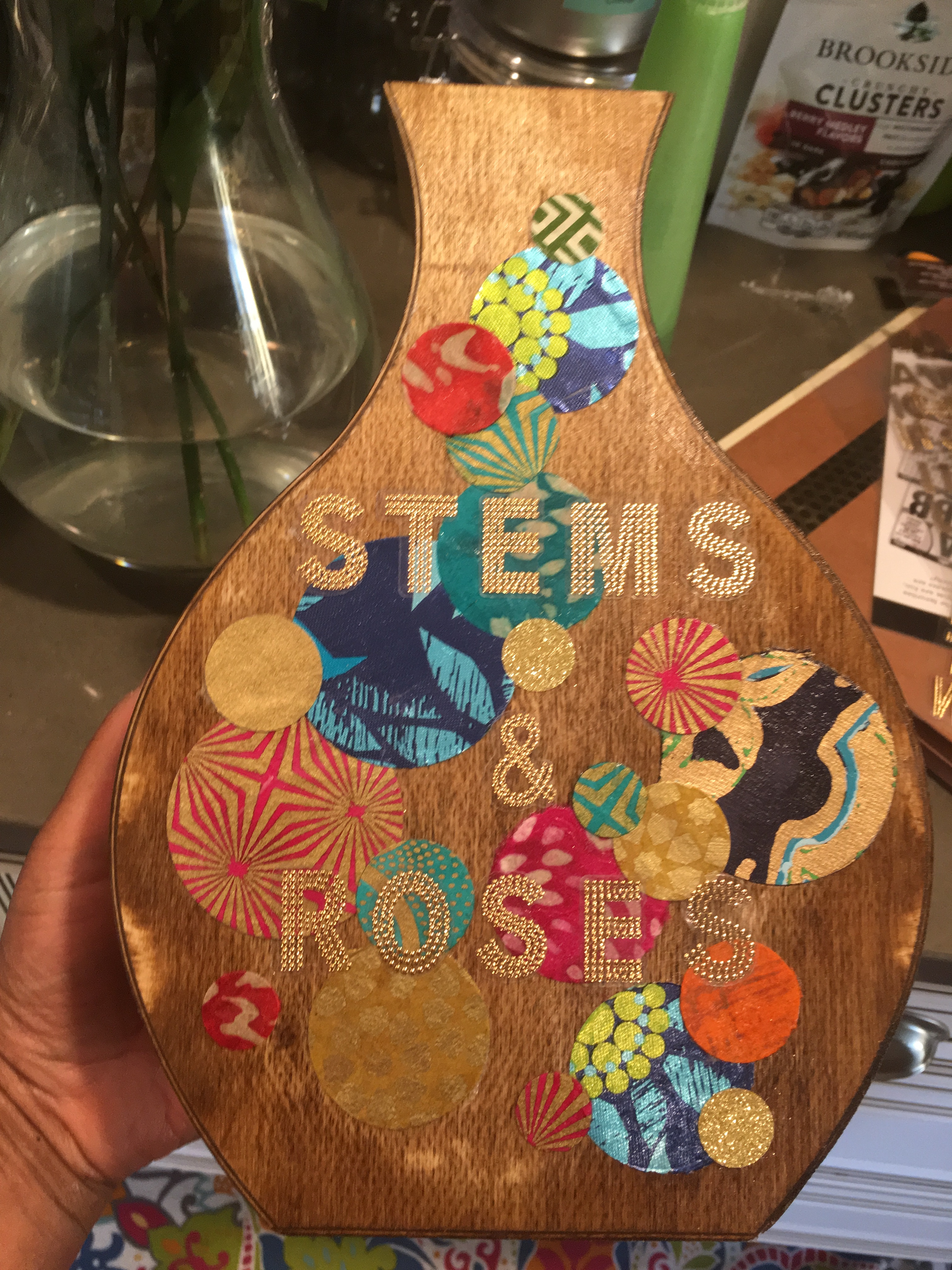 I add another layer of Mod Podge to seal decorated front of the vase. And I add some clear sealer polyurethane spray for added protection.
The Fresh & Faux Vase
Here's where the purpose and the name of my wood vases come together. I decided to decorate another smaller wood vase and call it Fresh & Faux.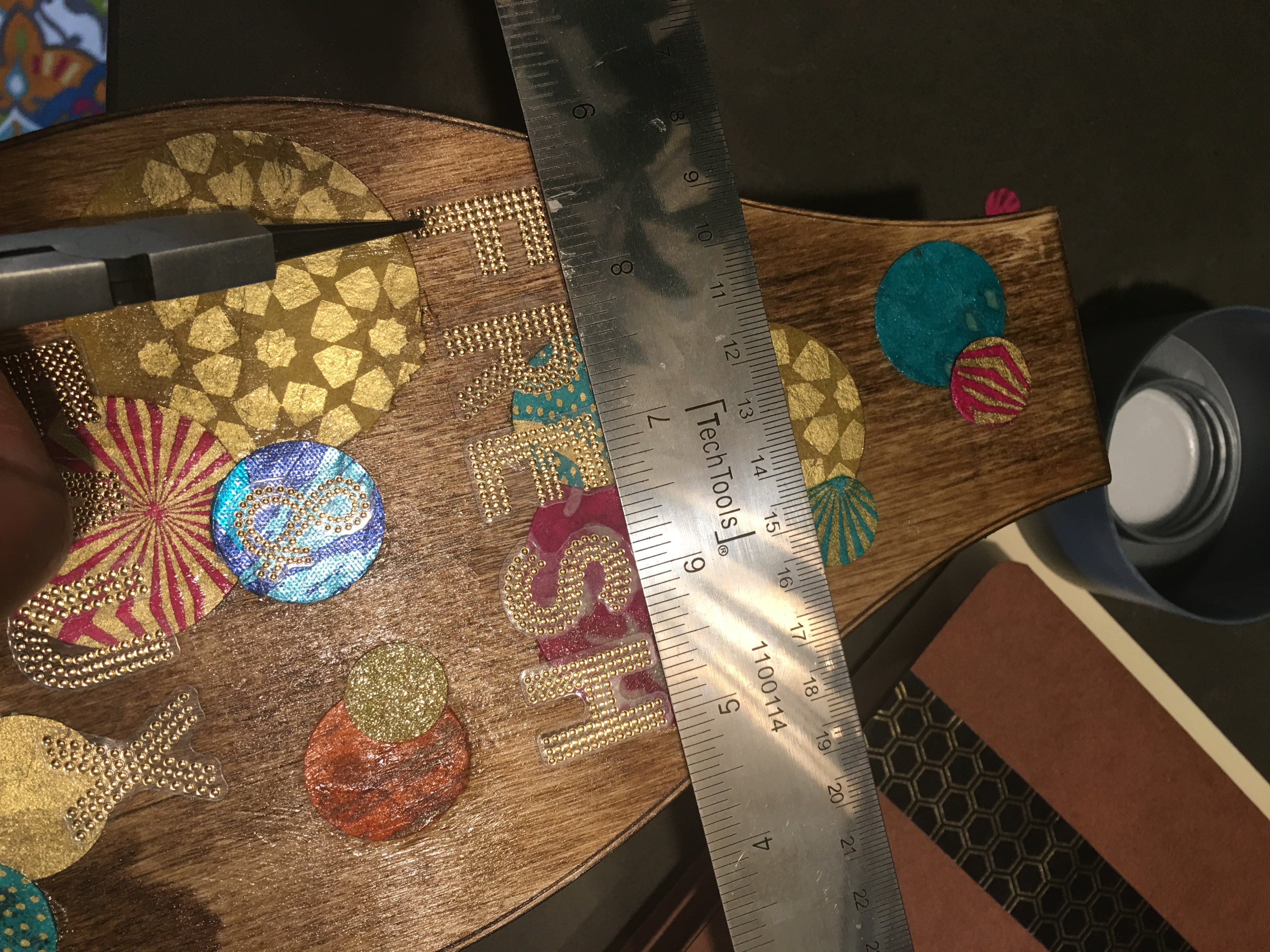 I love for my wood projects to have names to clearly spell out their purpose. And this one does. Once I'm done with it, both fresh and faux florals will be welcome.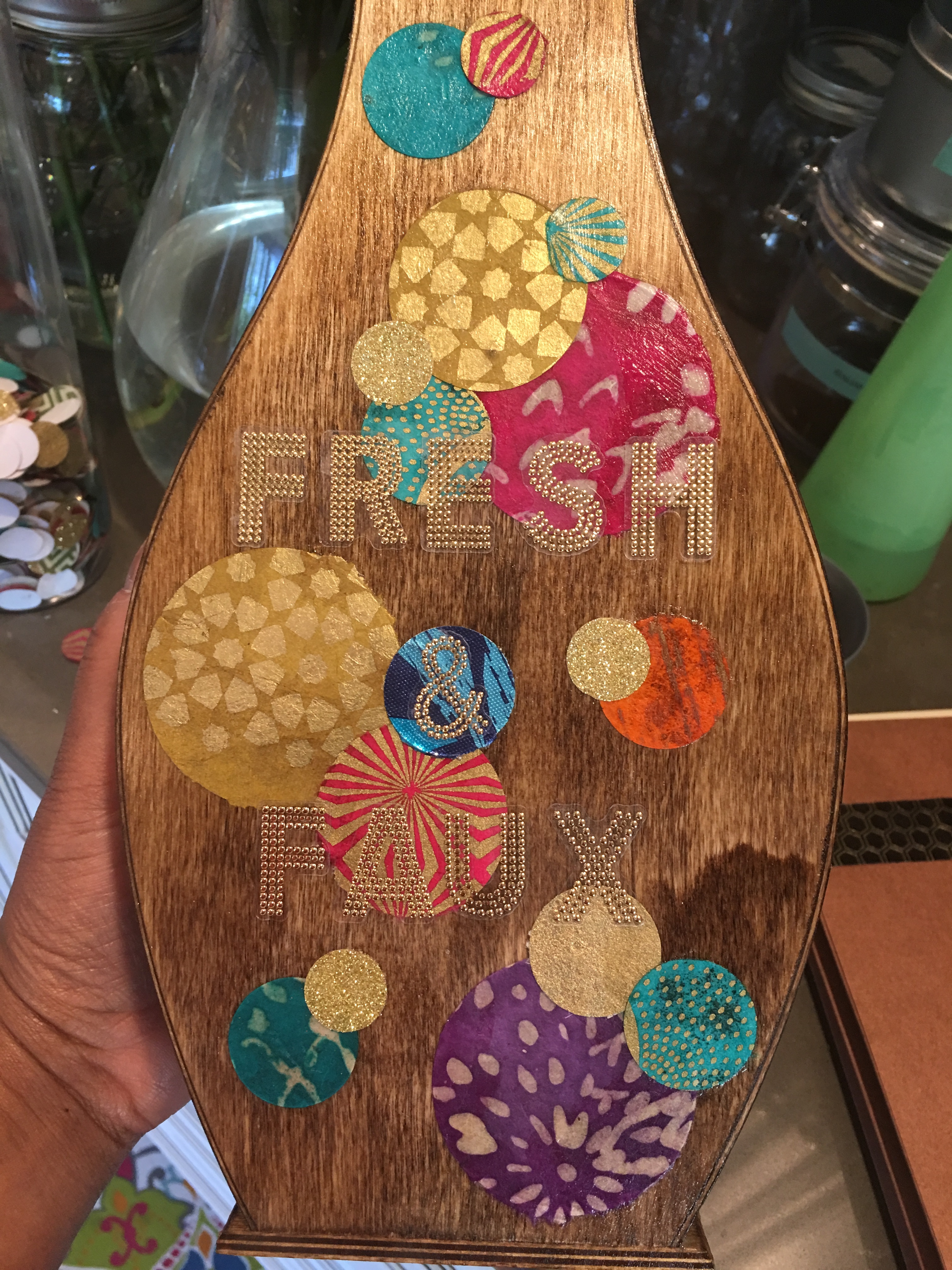 Adding water to the wood vases
In other decorated wood planter and vase projects, I would use bigger, hollow boxes that allowed me to add cups of water or plant pots in the back. For example, my hexagon wall mounted vase has a large water cup inside and a hole on top, allowing it to contain real flowers and foliage.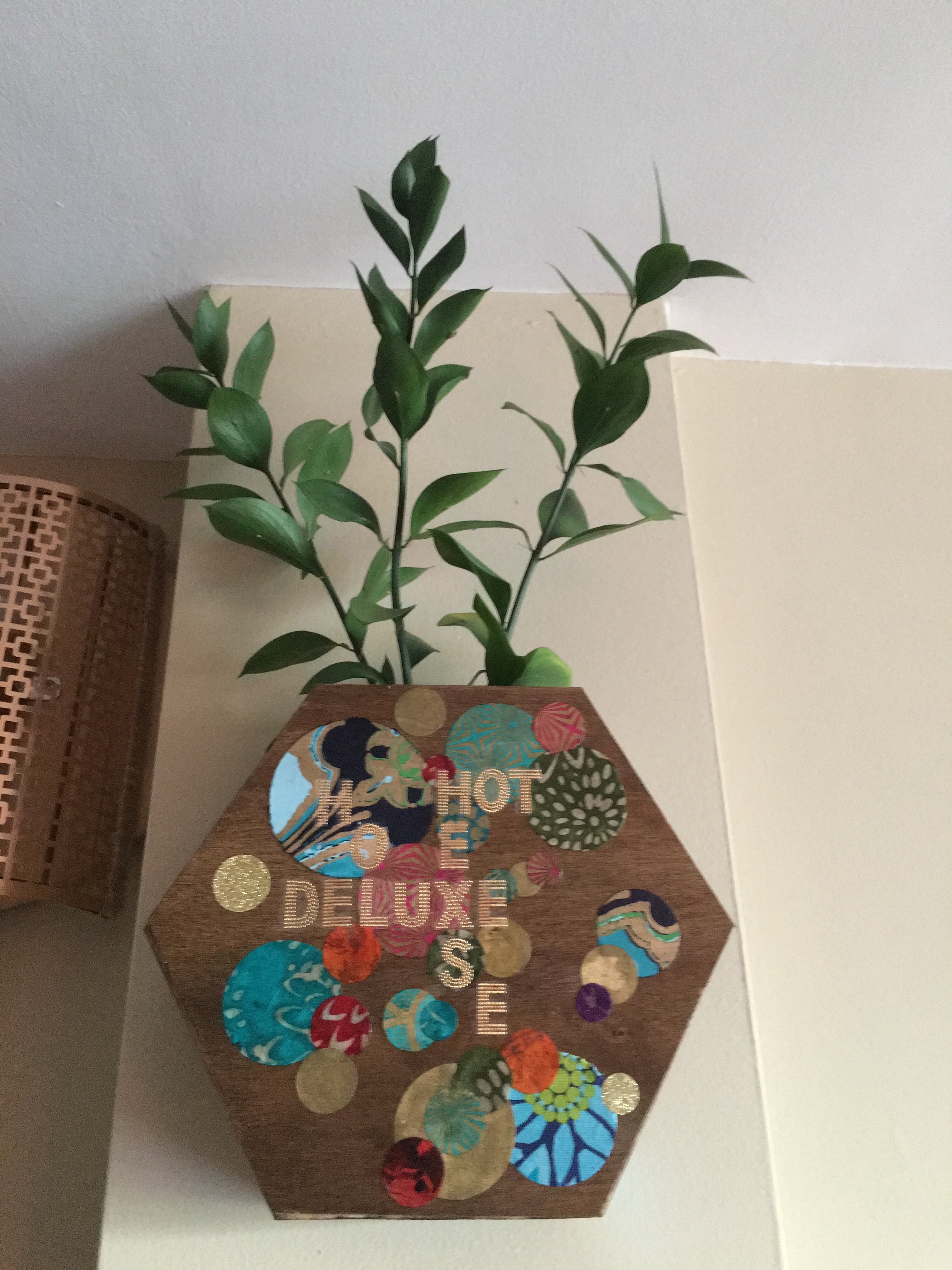 My solution for the much smaller and narrower wood-shaped vases is to line the inside with a plastic bags.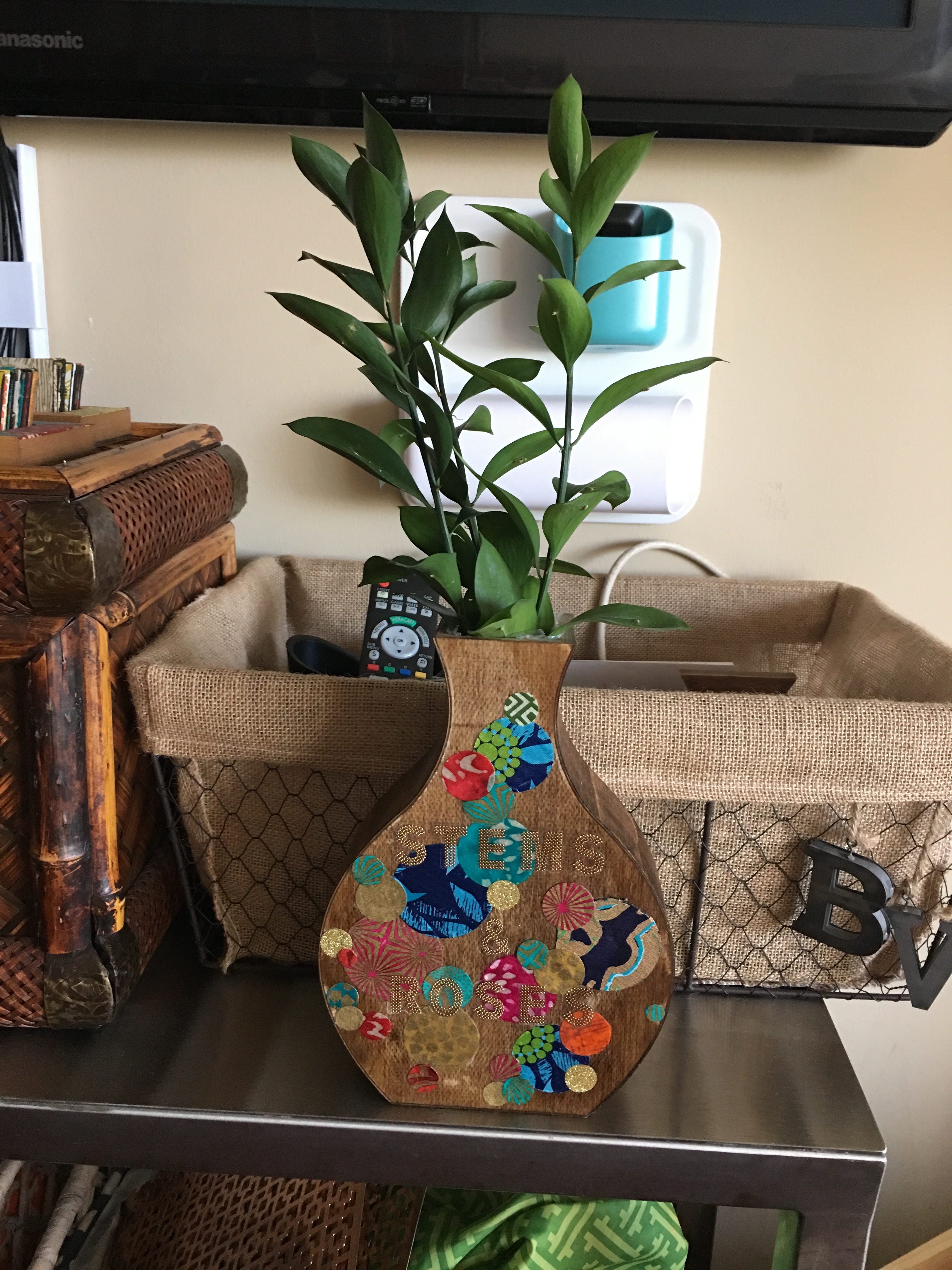 To prevent the top of the bag from falling inside the vase, I use foam stickers to hold the bag in place.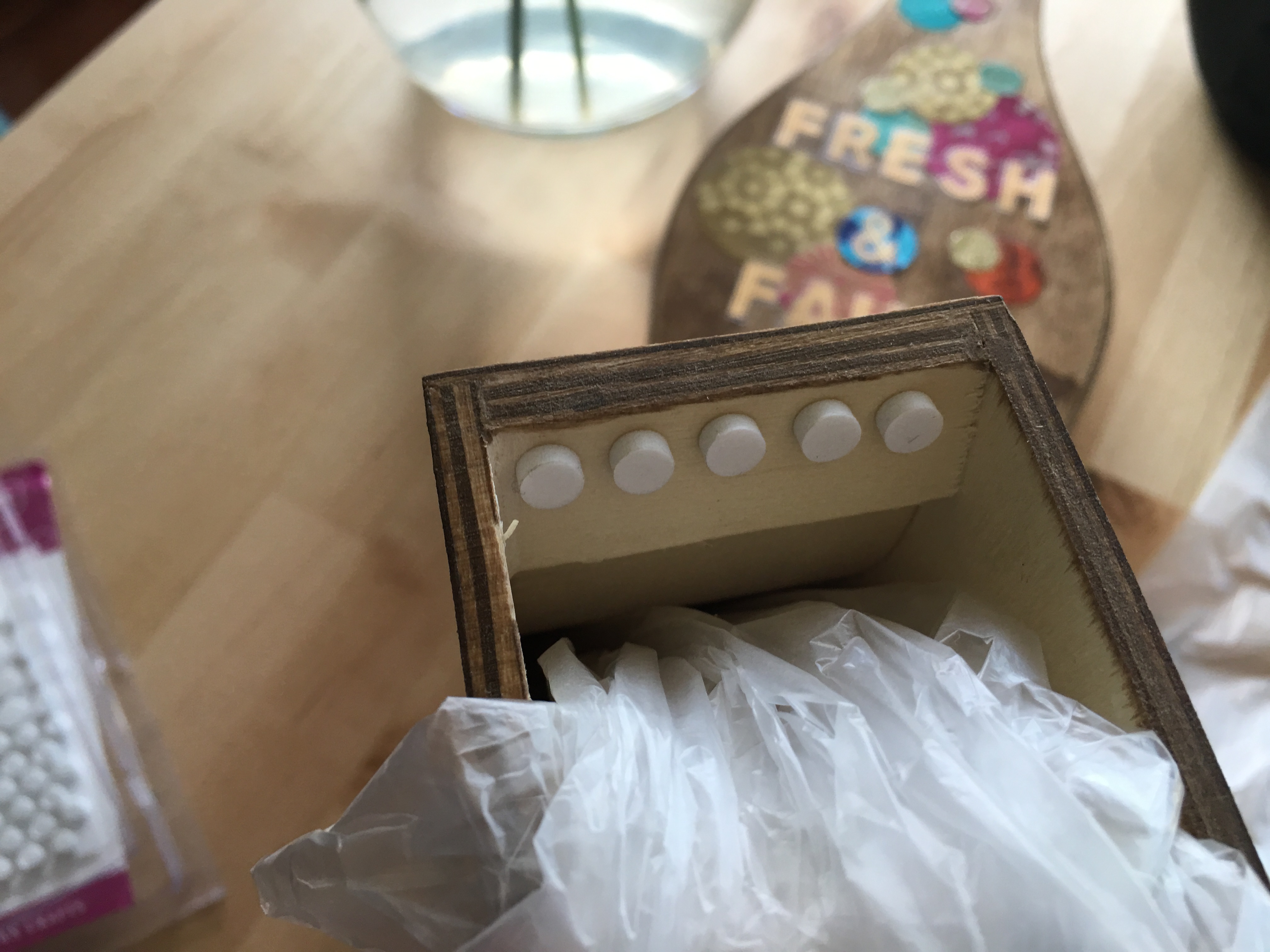 So for these two wood vases, I decided to transfer my green leaf stems to both from a glass vase.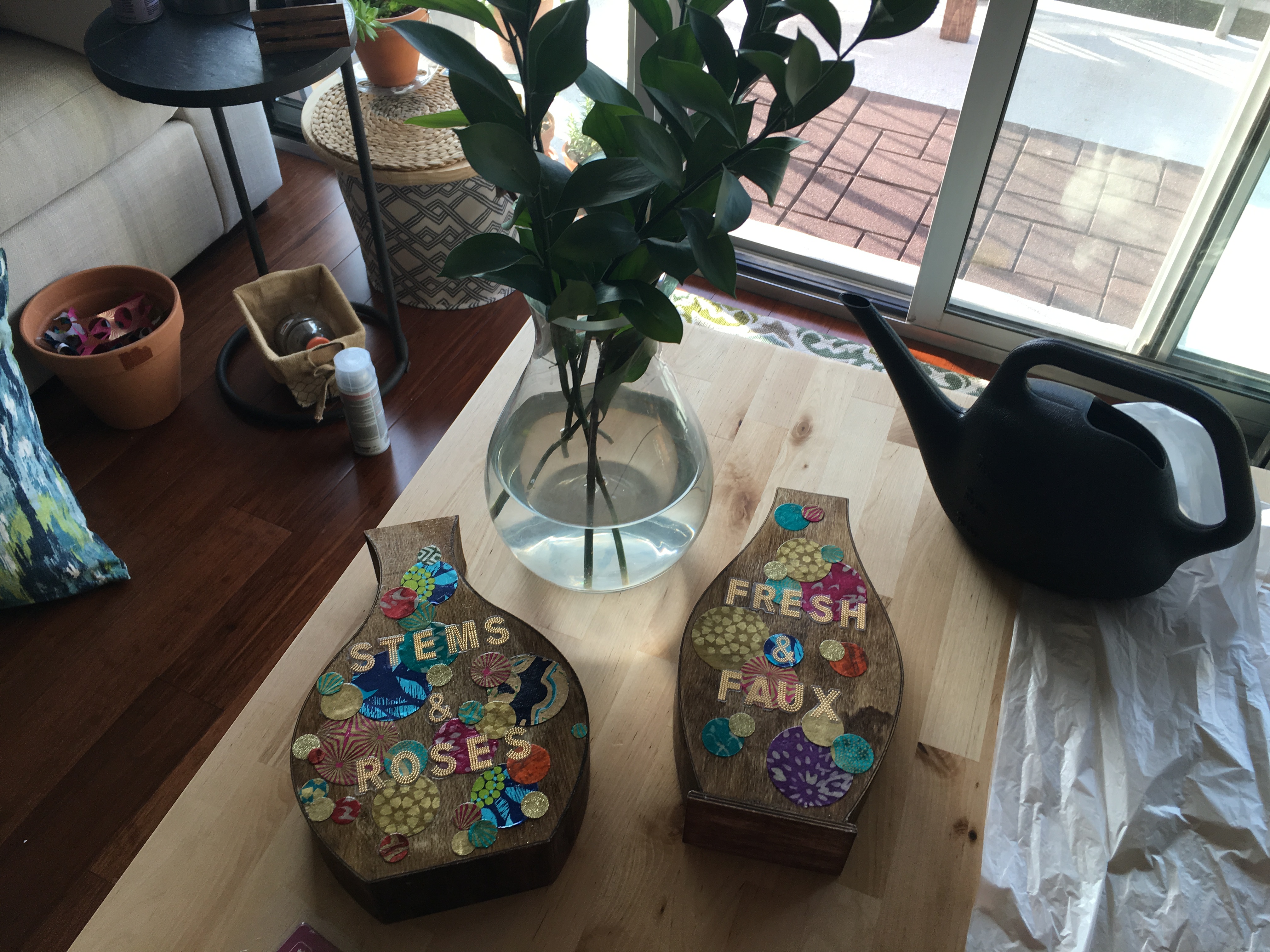 I measured and cut a large plastic bag from the bottom…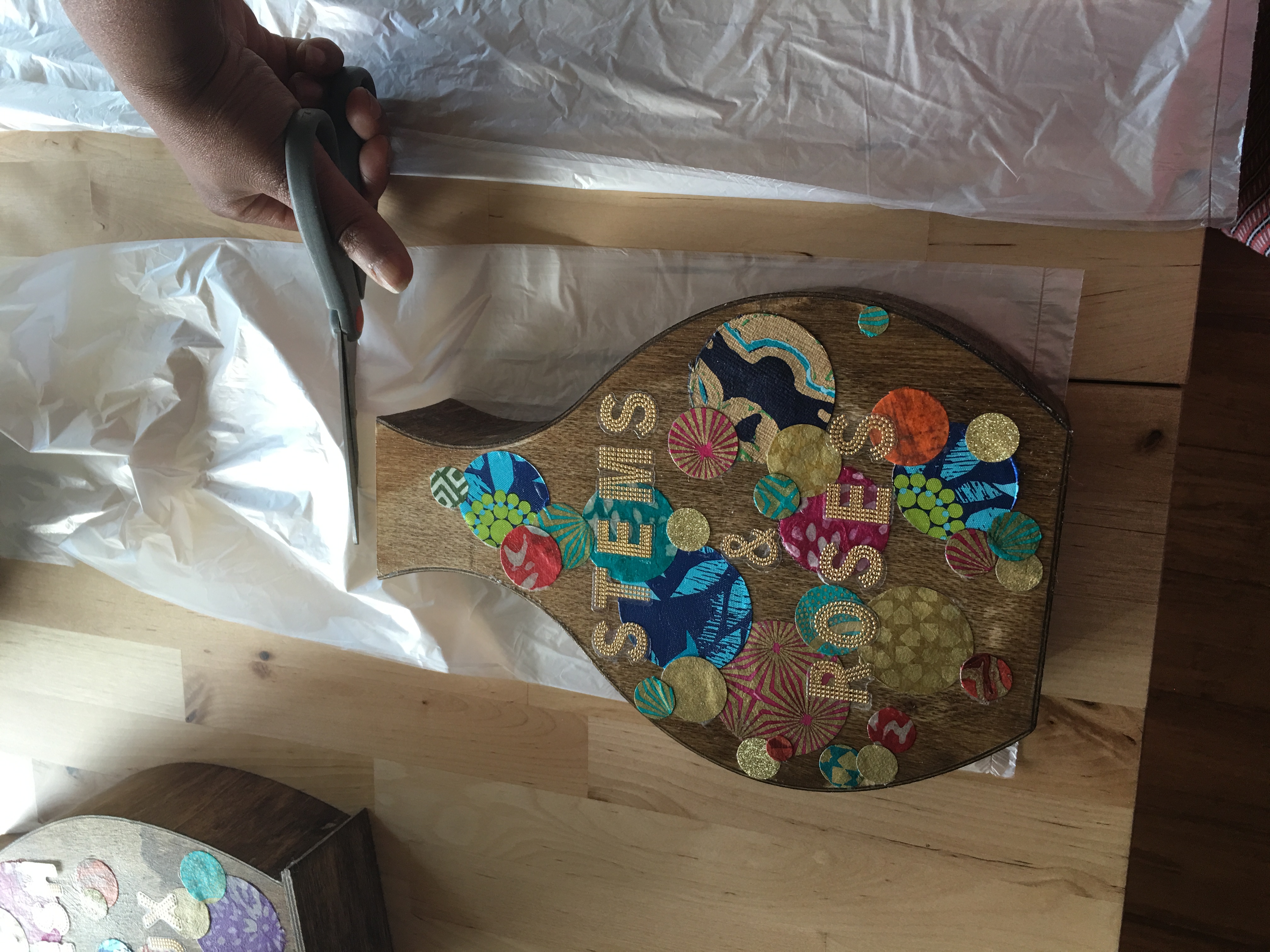 …inserted the bag in the vase and secured with foam stickers applied around the perimeter of the vase top. I then added water to further stabilize the bag.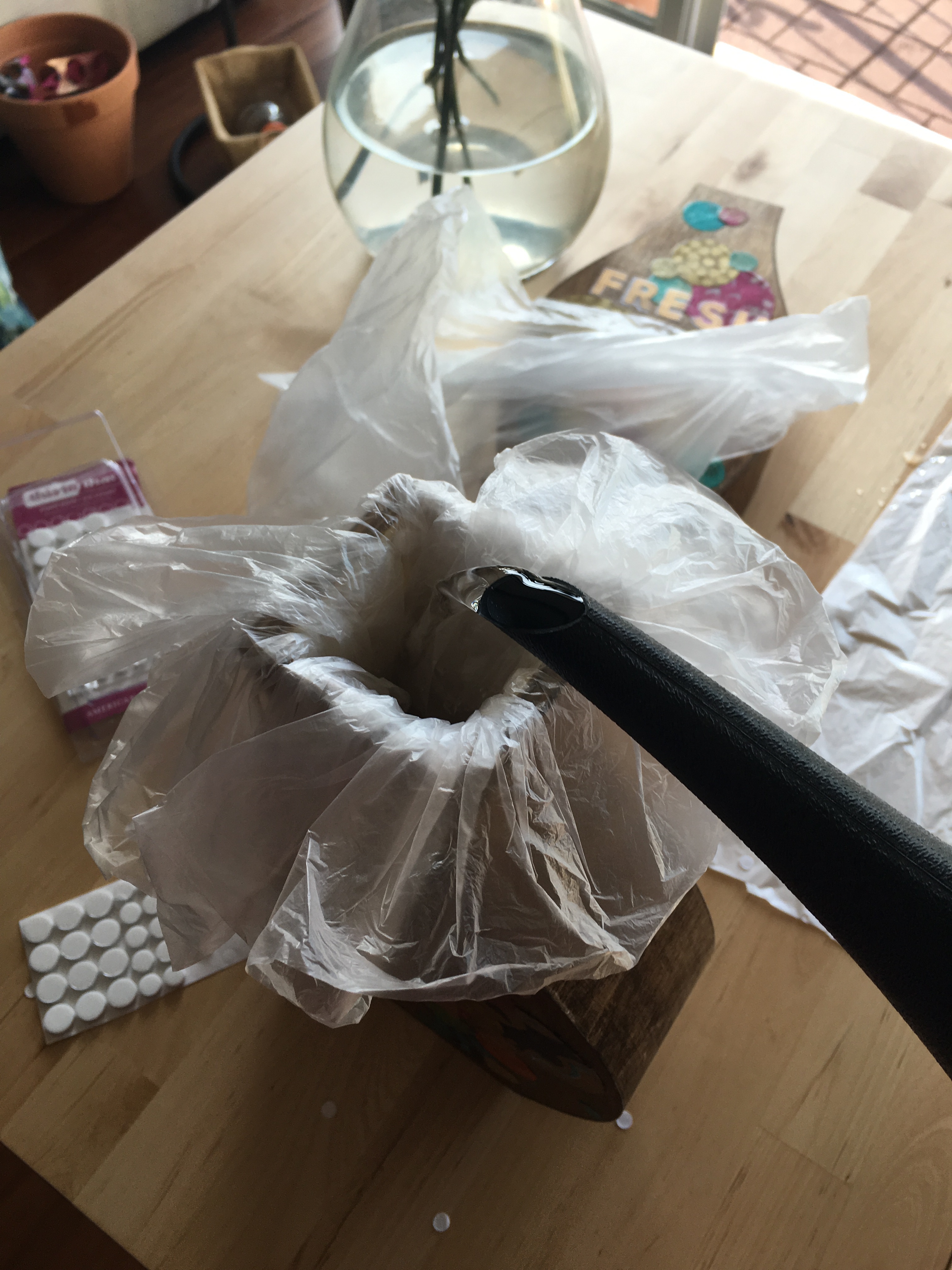 I used scissors to trim off any excess bag off the top.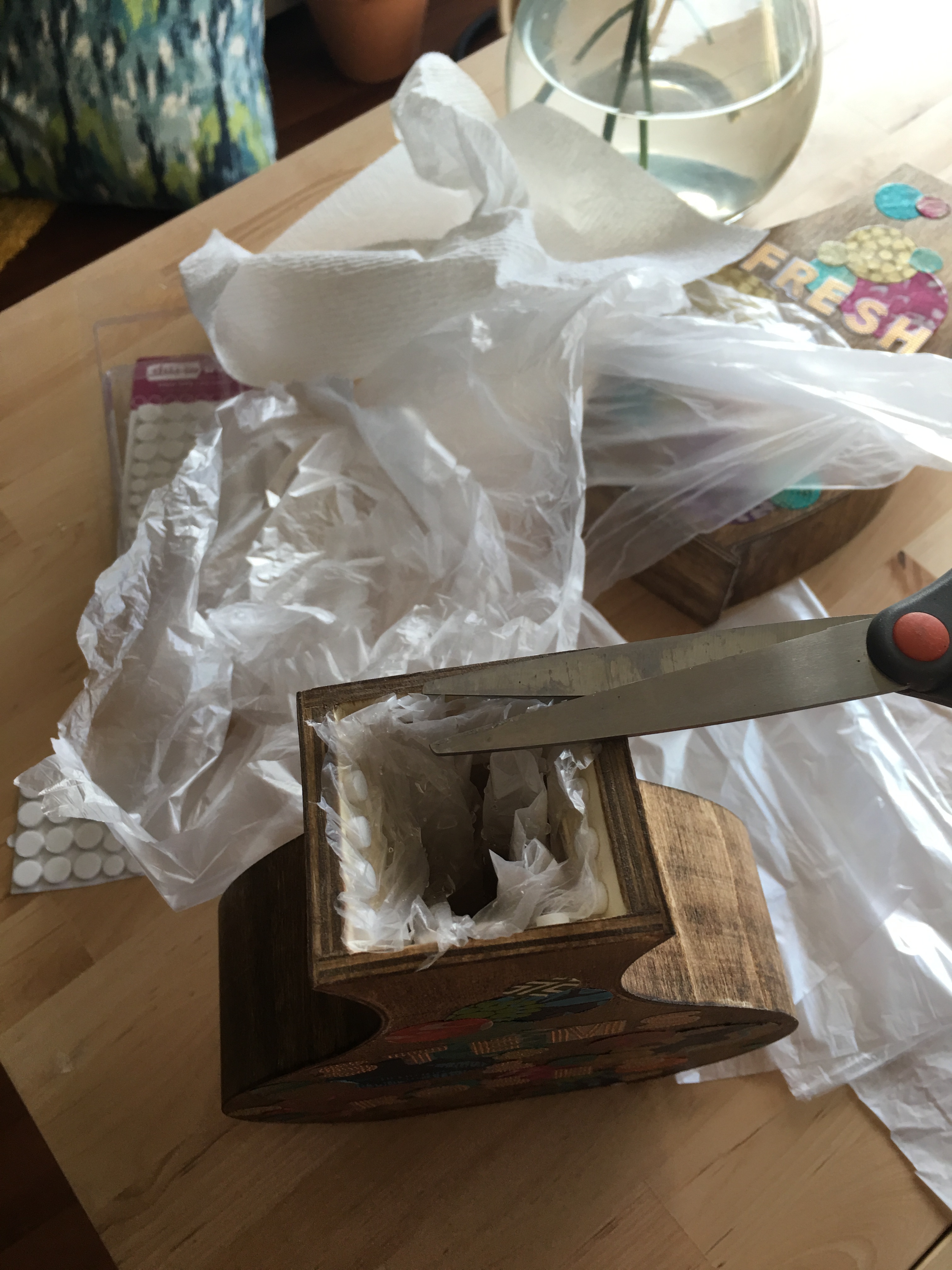 And then inserted the fresh florals. Voila!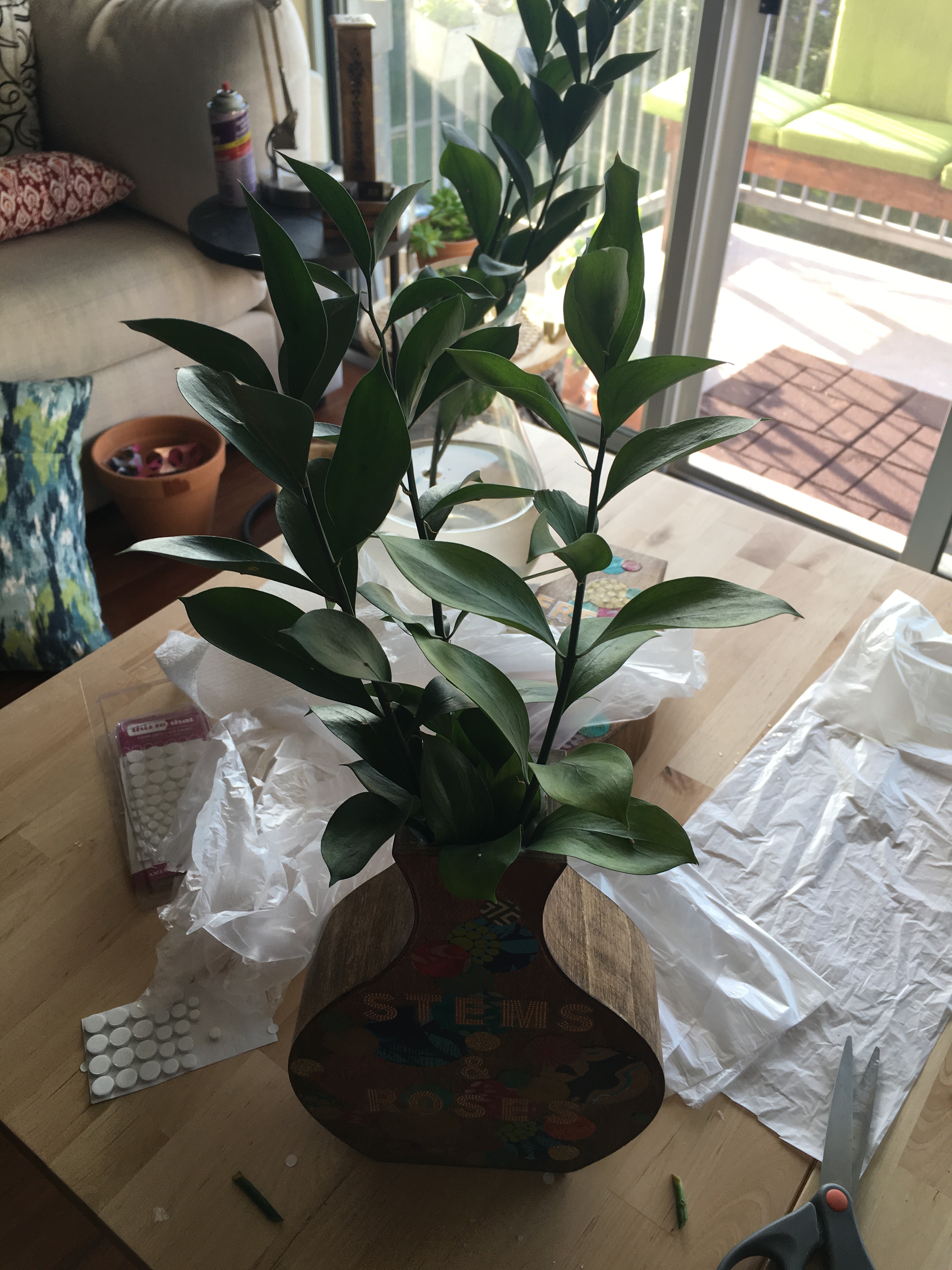 Now there is no limit to these wood vases. I'm thrilled that I'm able to enjoy fresh flowers in my beautiful wood vases.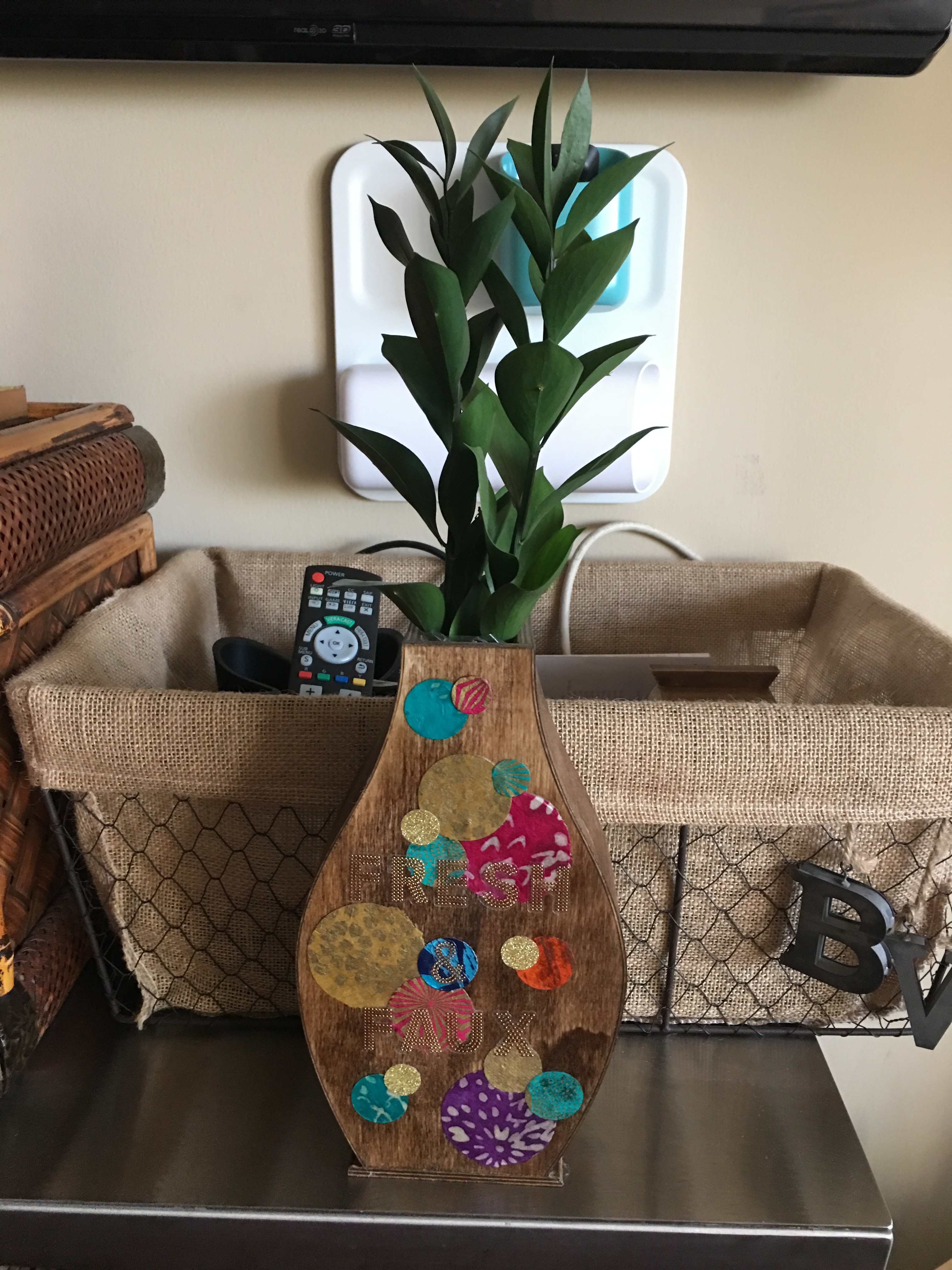 I'm looking forward to adding long stem roses, daisies, tulips, mums, you name it to these.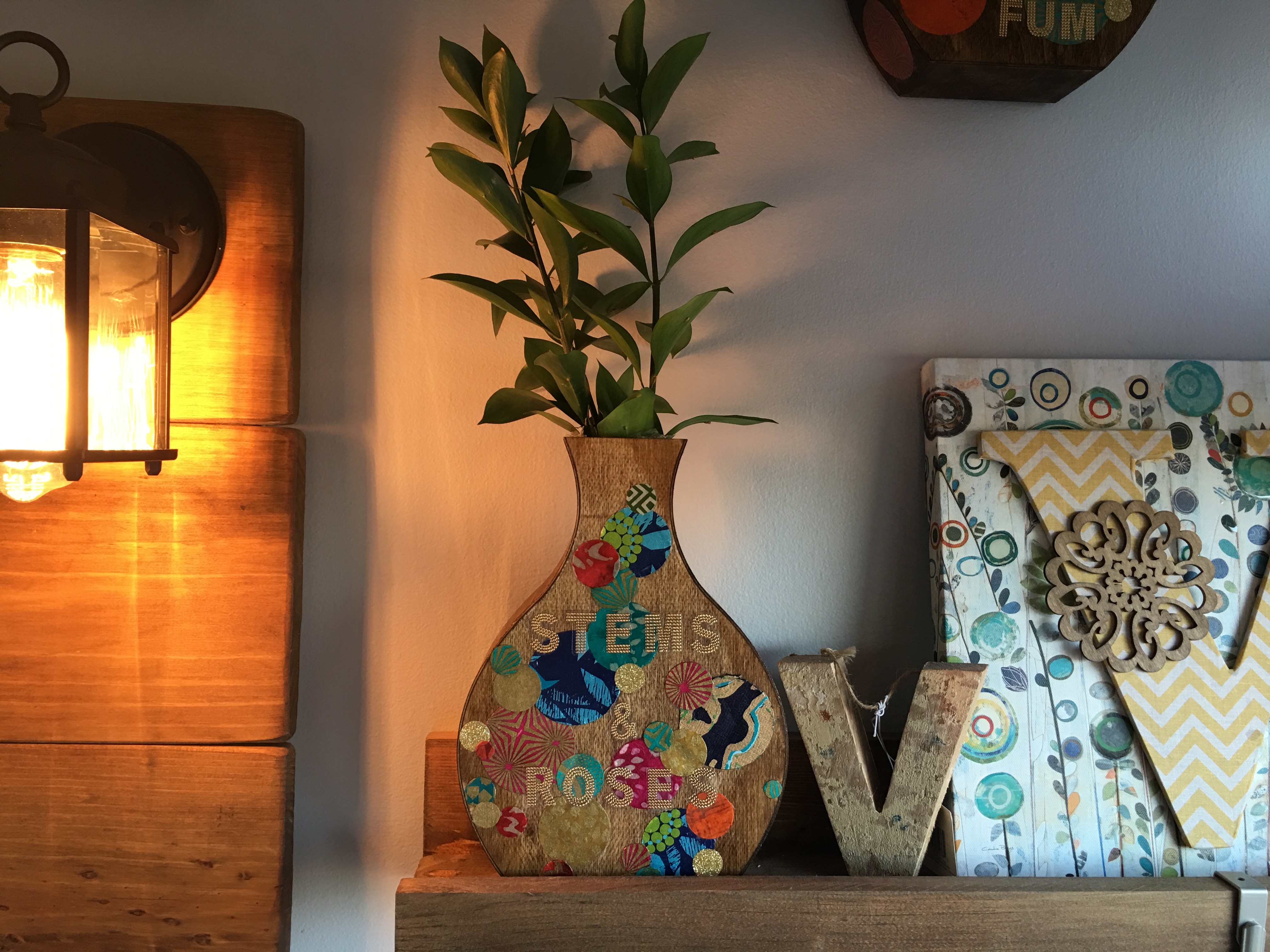 Now that these wood vases are no longer limited to containing faux florals, the possibilities are endless. I'm looking forward to getting a lot of use out of my new Fresh and Faux wood vase collection! V-