Checking in on the dried boxwood
March 11, 2016: So…how are the dried boxwood doing in the space (after I cut and arranged them in the wall planter boxes and in ornament balls two months ago)?
Actually…they're doing great.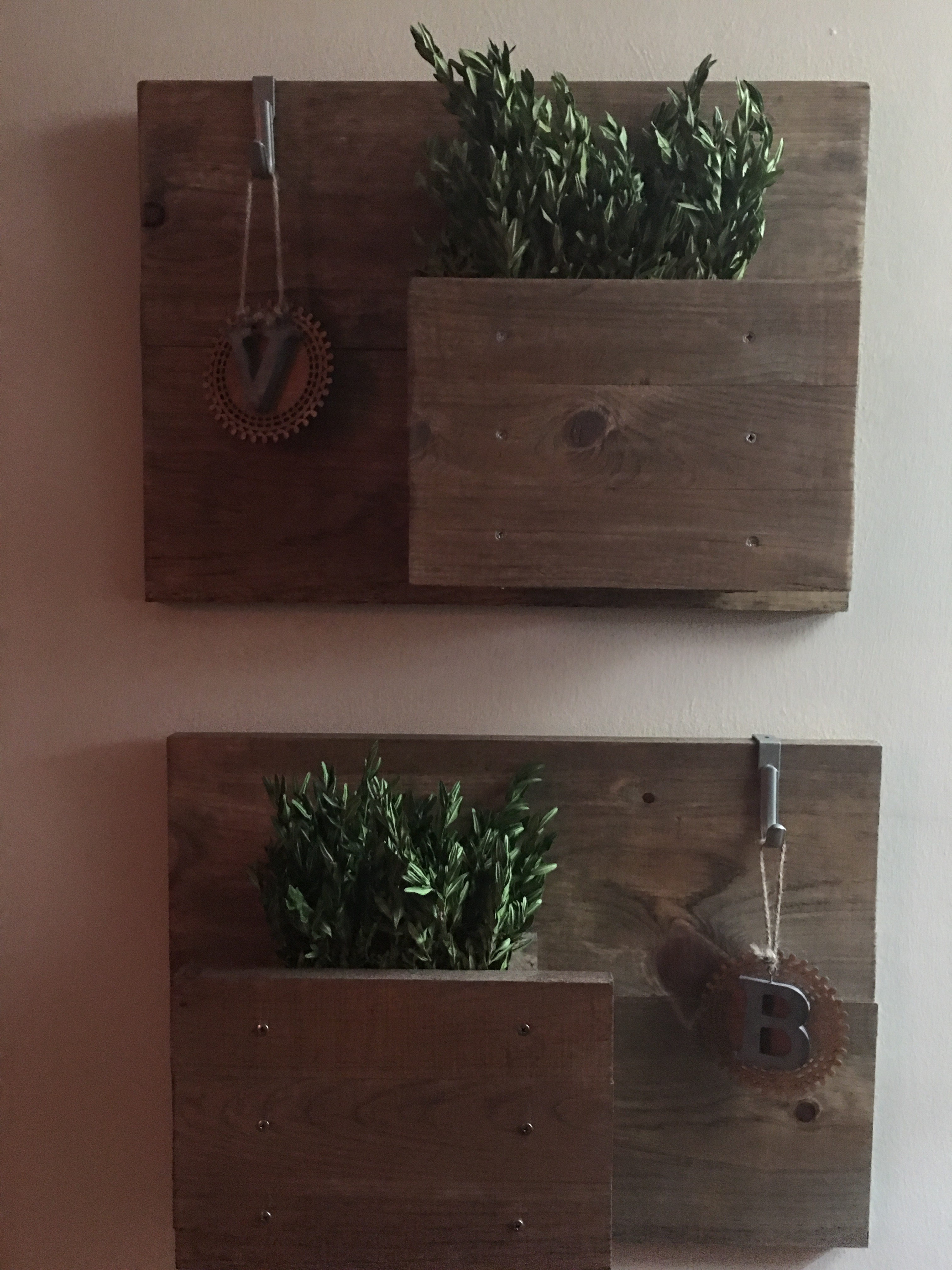 The boxwood added to the DIY wall planter boxes are as vibrant and green as ever.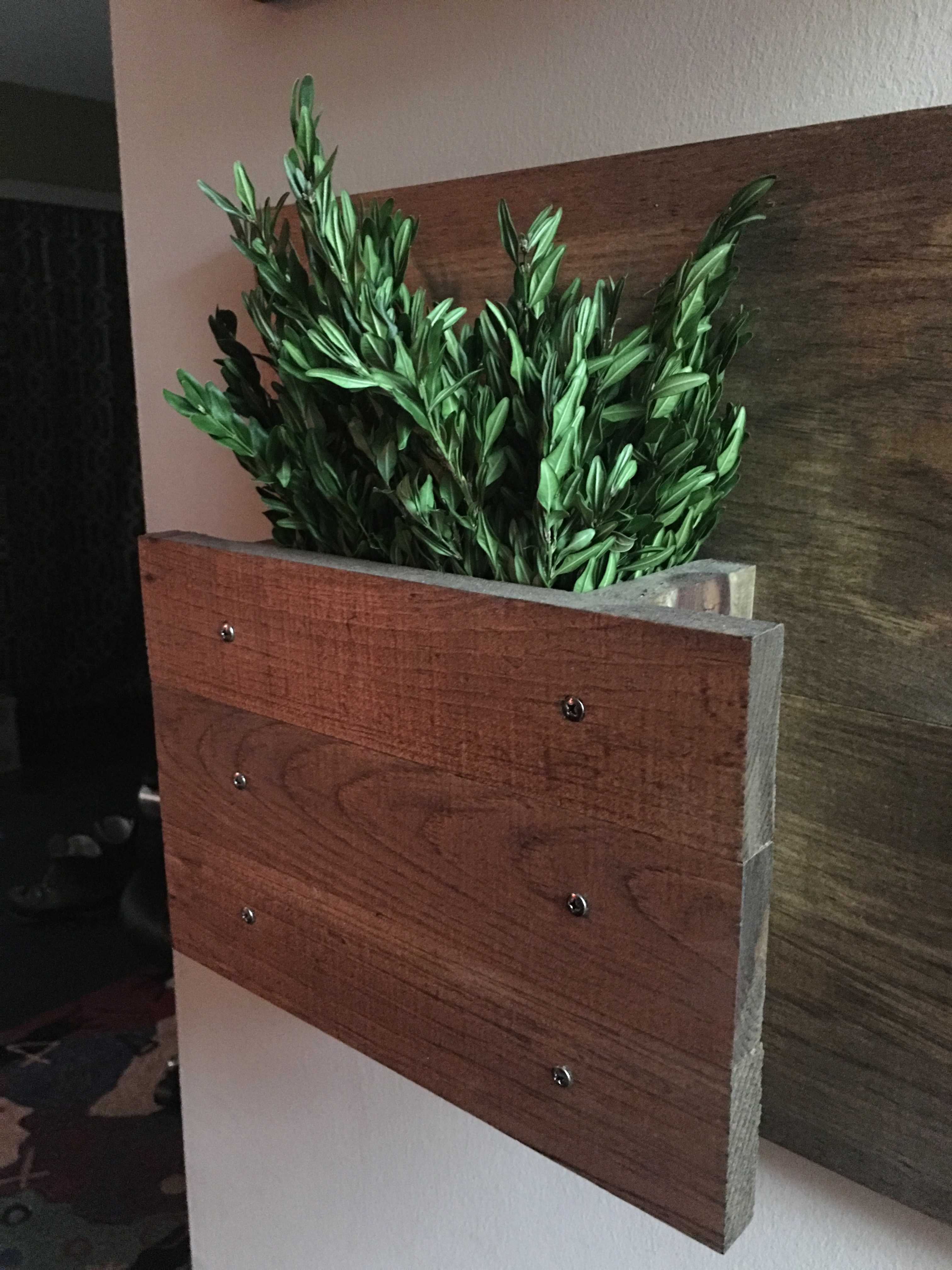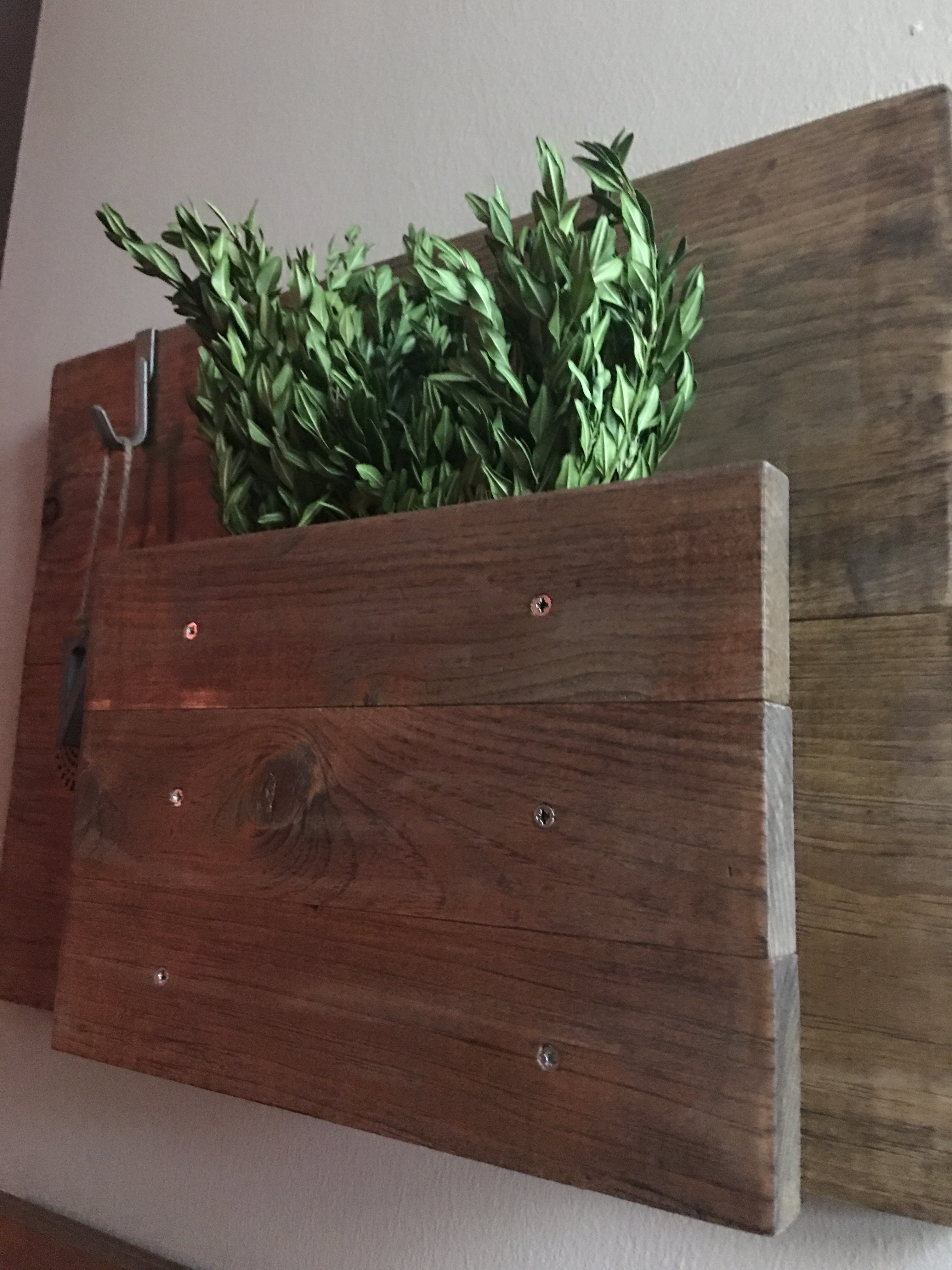 These pictures taken this morning. Over two months after I stuffed the boxes with cut boxwood on January 8th.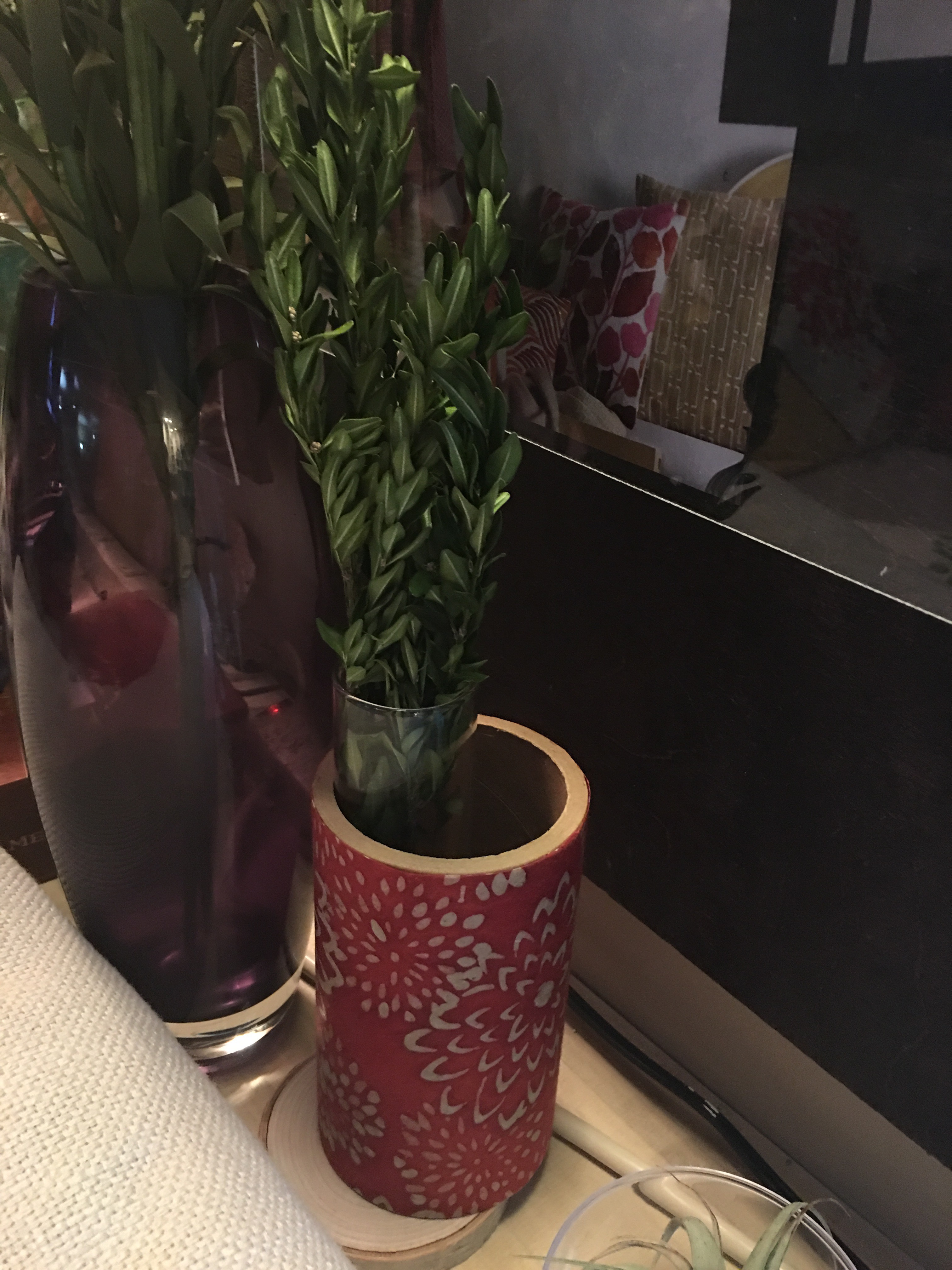 Here's how the boxwood looks in my glass cylinder vase under my living room wall gallery.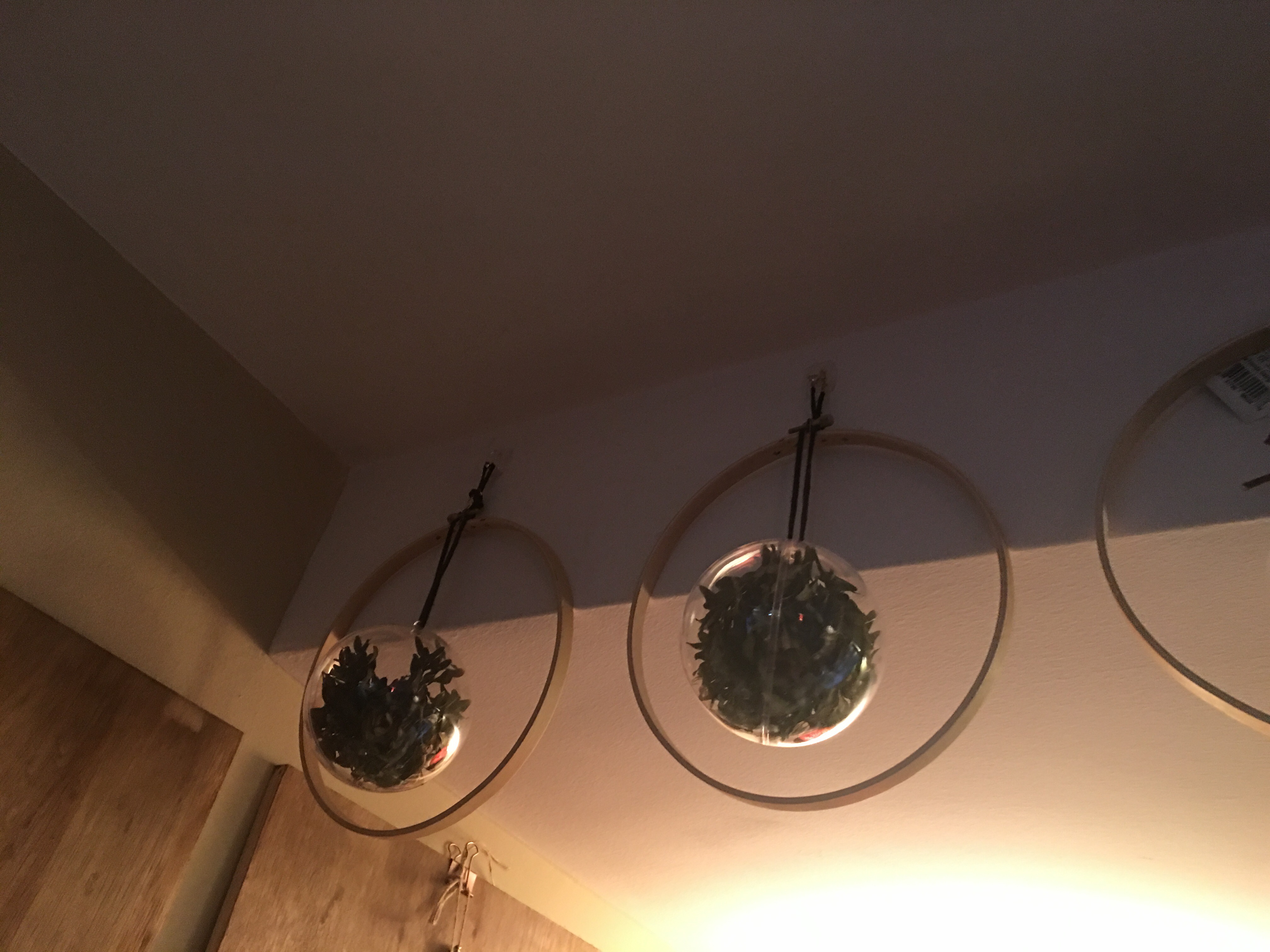 And above the gallery hangs my dried boxwood and air plants using ornaments and embroidery hoops.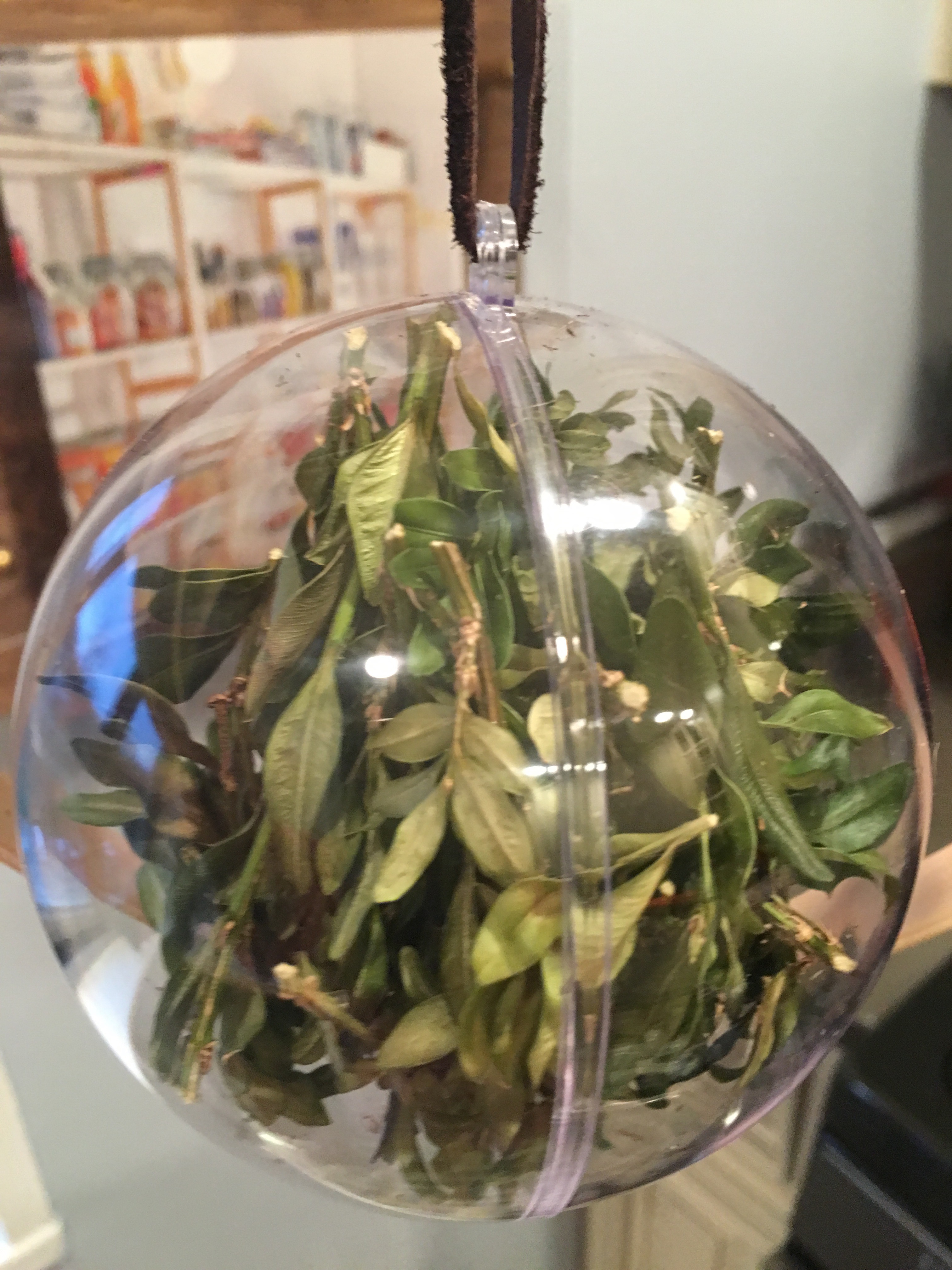 The boxwood isn't as green in the ornament (most likely because there is no airflow in the ball). But they look great nonetheless. I tried other dried leaves and they turned brown and withered away in these balls within a matter of days.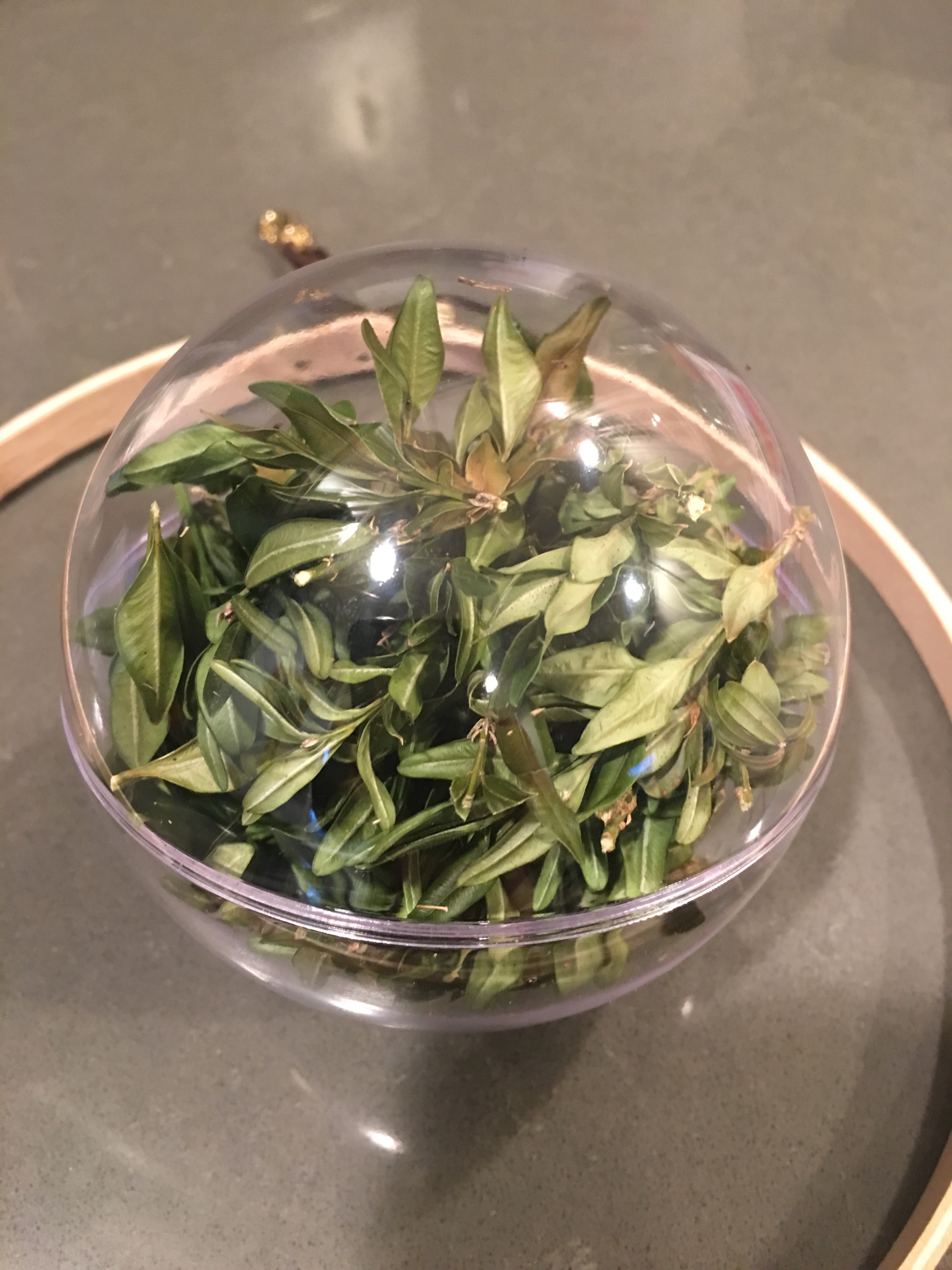 But here we are, two months later and the boxwood is still looking bright and lush in the ornaments.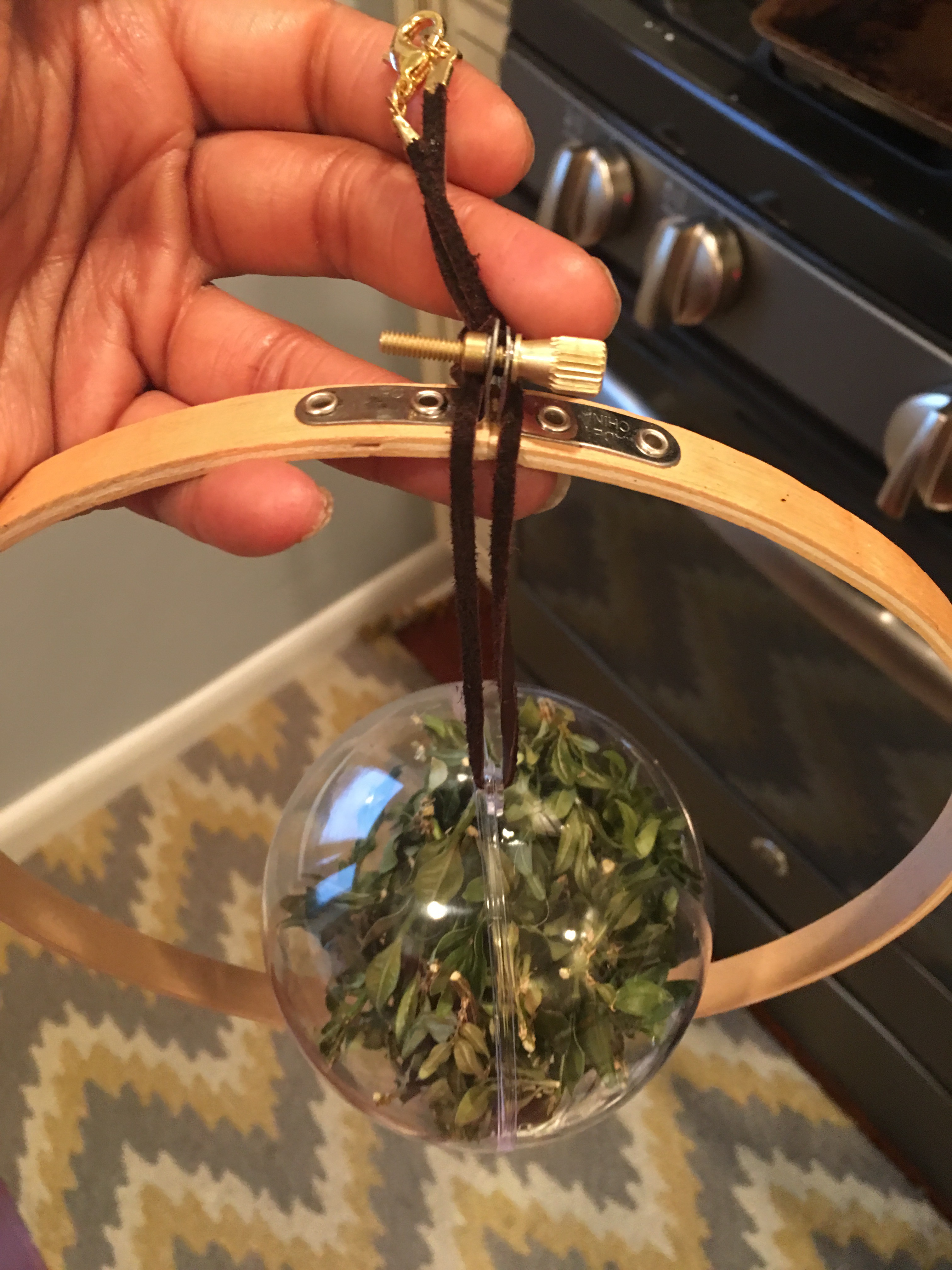 Once again, with no preservation steps taken when the boxwood was first cut. That's why I call them the miracle shrub and demonstrates true flower power in indoor spaces. I'll check back in after another couple of months. V-