Fee Fi Faux Fum Wood Vase (Part 2)
February 28, 2016: Continuing with my big push to complete as many projects as possible before returning to work tomorrow, I focused on getting my Fee Fi Faux Fum vase finished.
I picked up some faux leaf stems from AC Moore yesterday to see how they would look in my wood vase. They look terrific. When this is finished I need to find a perfect spot for them in the condo.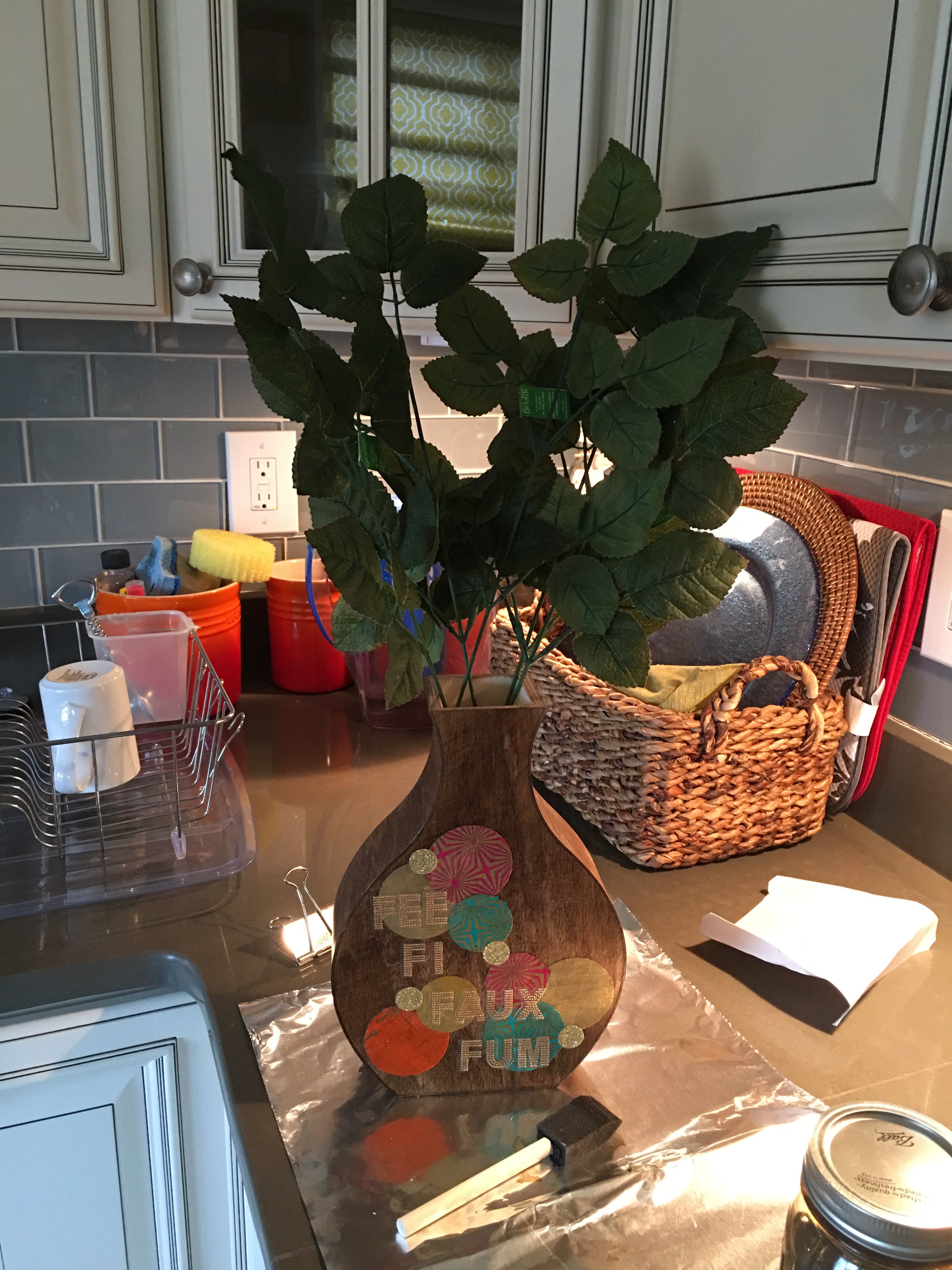 The front of the vase was decorated and labeled during my time at the Deep Creek cabin.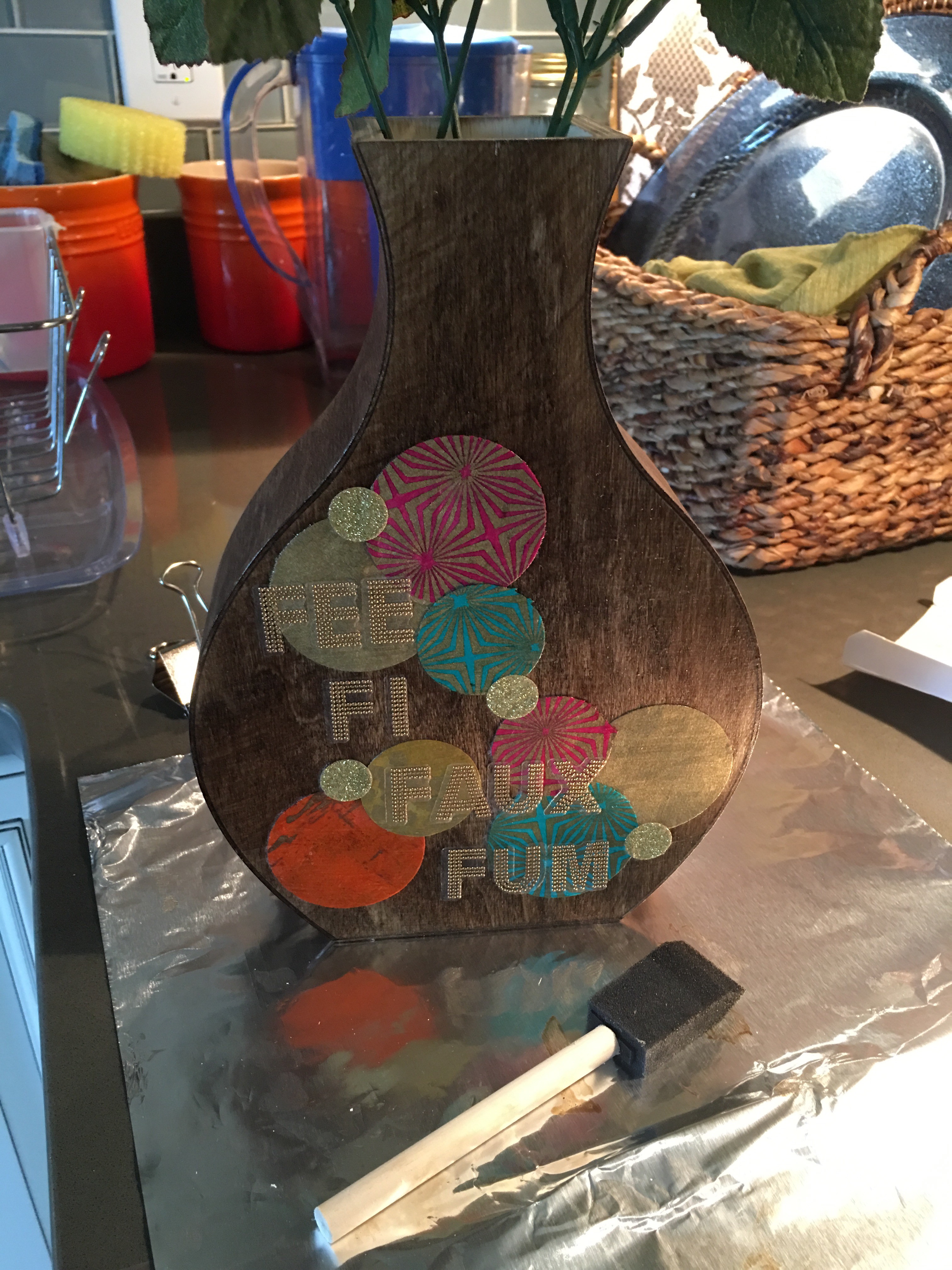 However, the sides of the vase did not take the stain as well. Most likely some errant glue that I didn't realize was there is responsible for the blotches.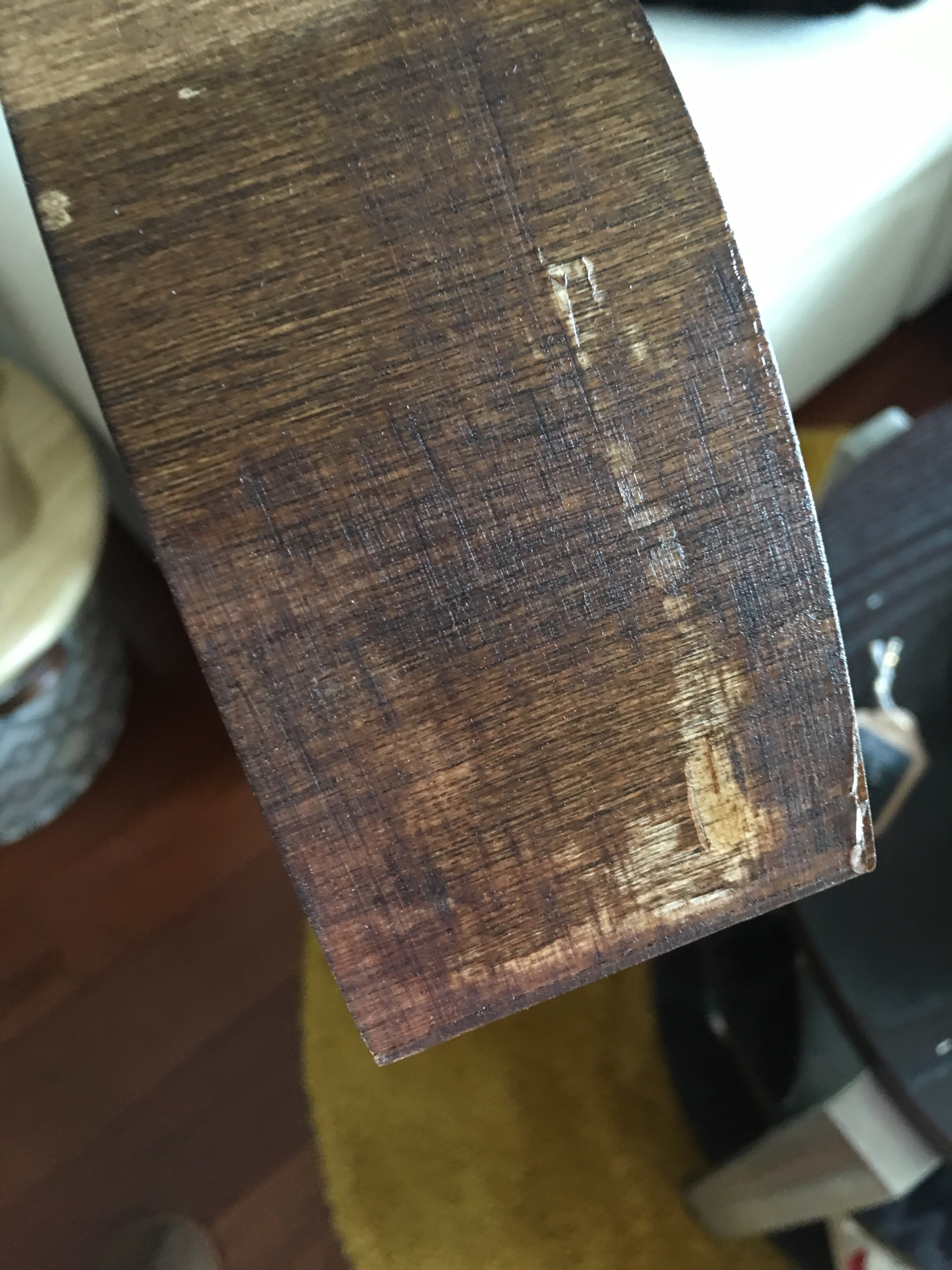 This is why sanding down my wood pieces is a must for evenly applied wood stain. A crucial step that I often willfully skip.
But there is nothing that a few strategically placed decorative paper shapes won't fix. I dipped into my pre-punched paper circle supplies and added a row of these beauties on each side with Mod Podge.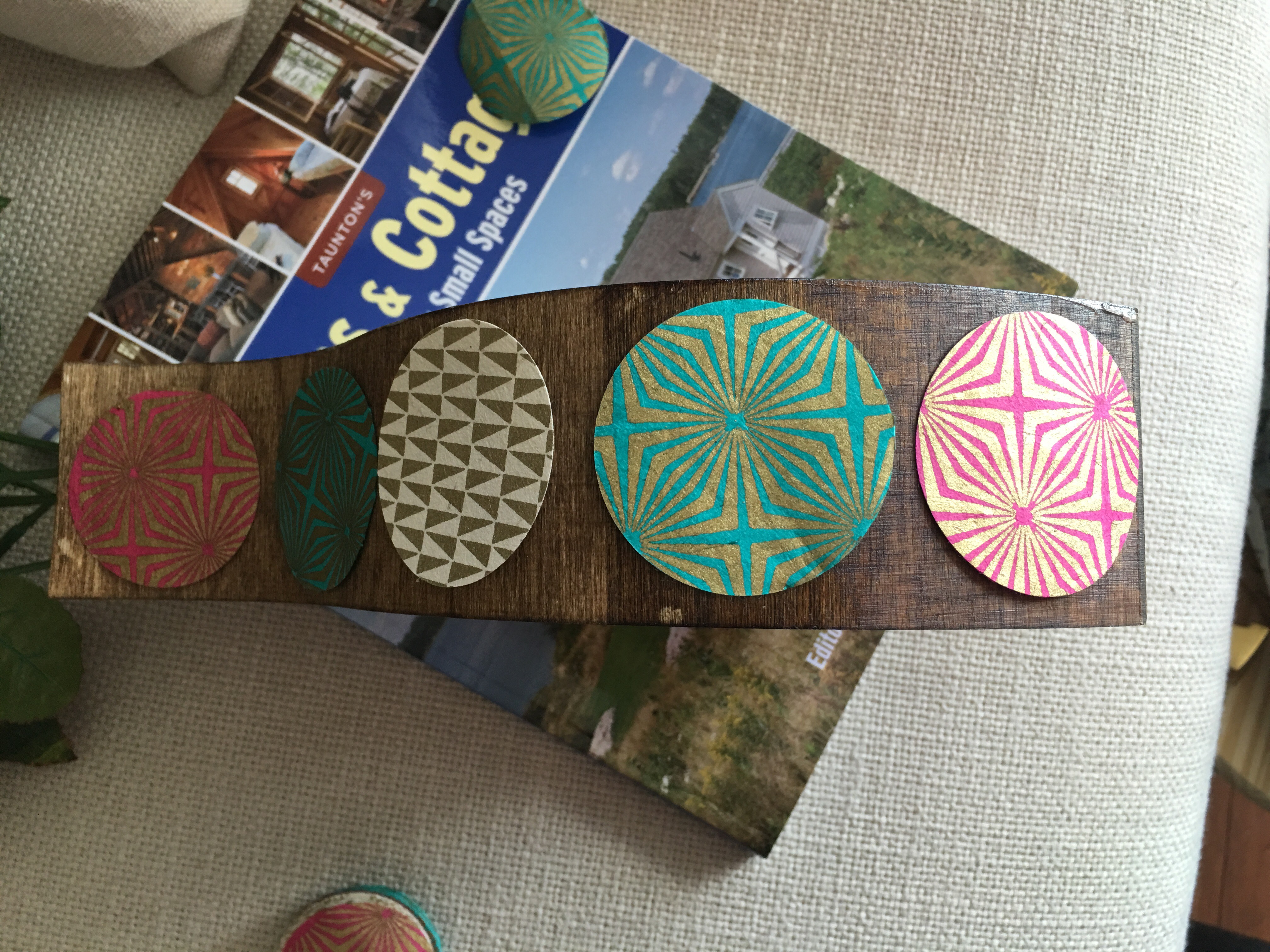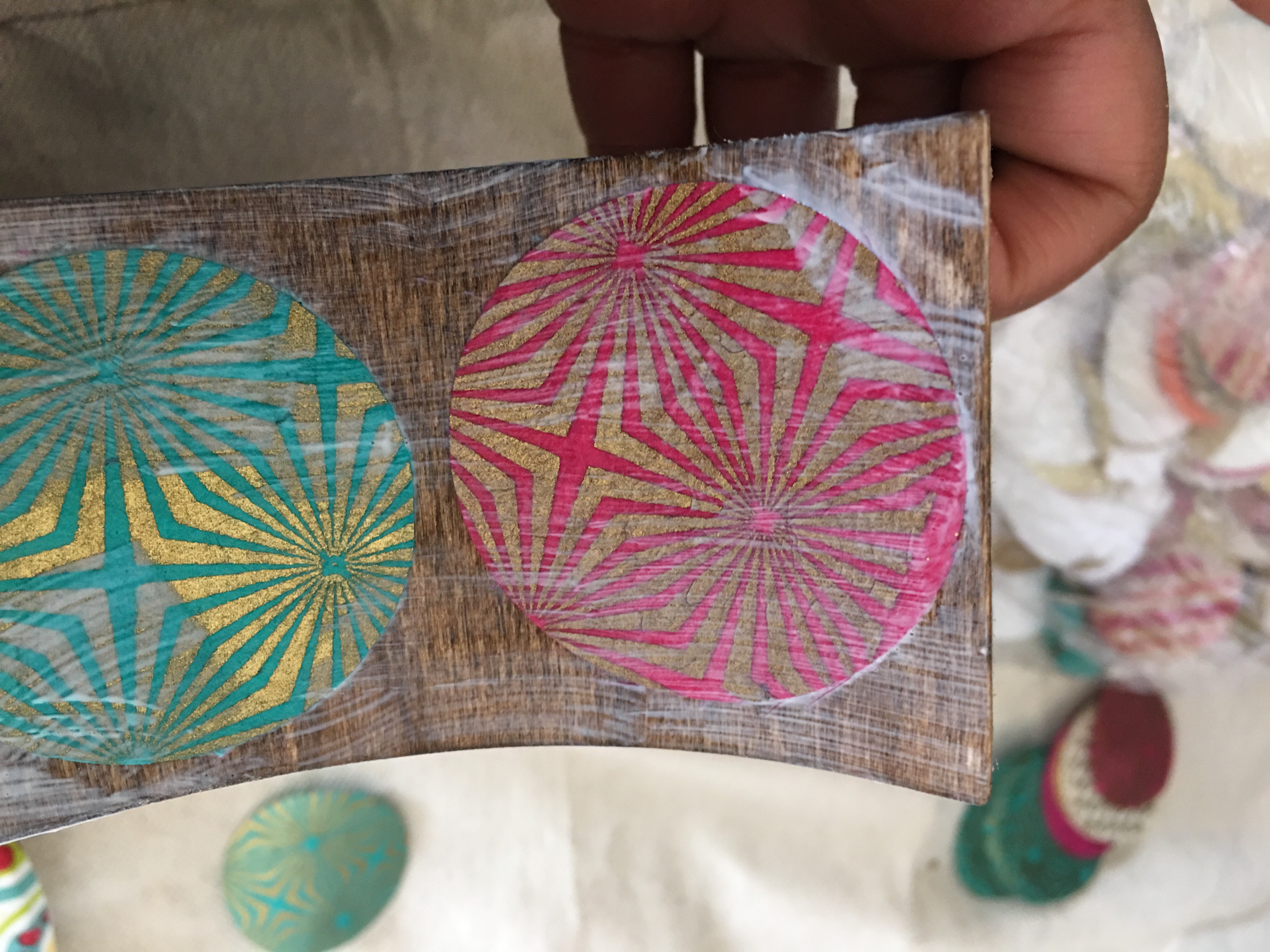 Surprisingly, the hardest step was finding a place for the vase. There are several other flower vases and containers in the condo already (not to mention the other plant pots and containers used for my succulents). I didn't want to put this faux flower vase anywhere that would make the area look crowded or cluttered.
After moving the vase from shelf to shelf and table to table in the condo, I had the ultimate "Duh!" moment. The back of the vase is flat! Perfect for mounting on the wall with Command strips. Brilliant!!!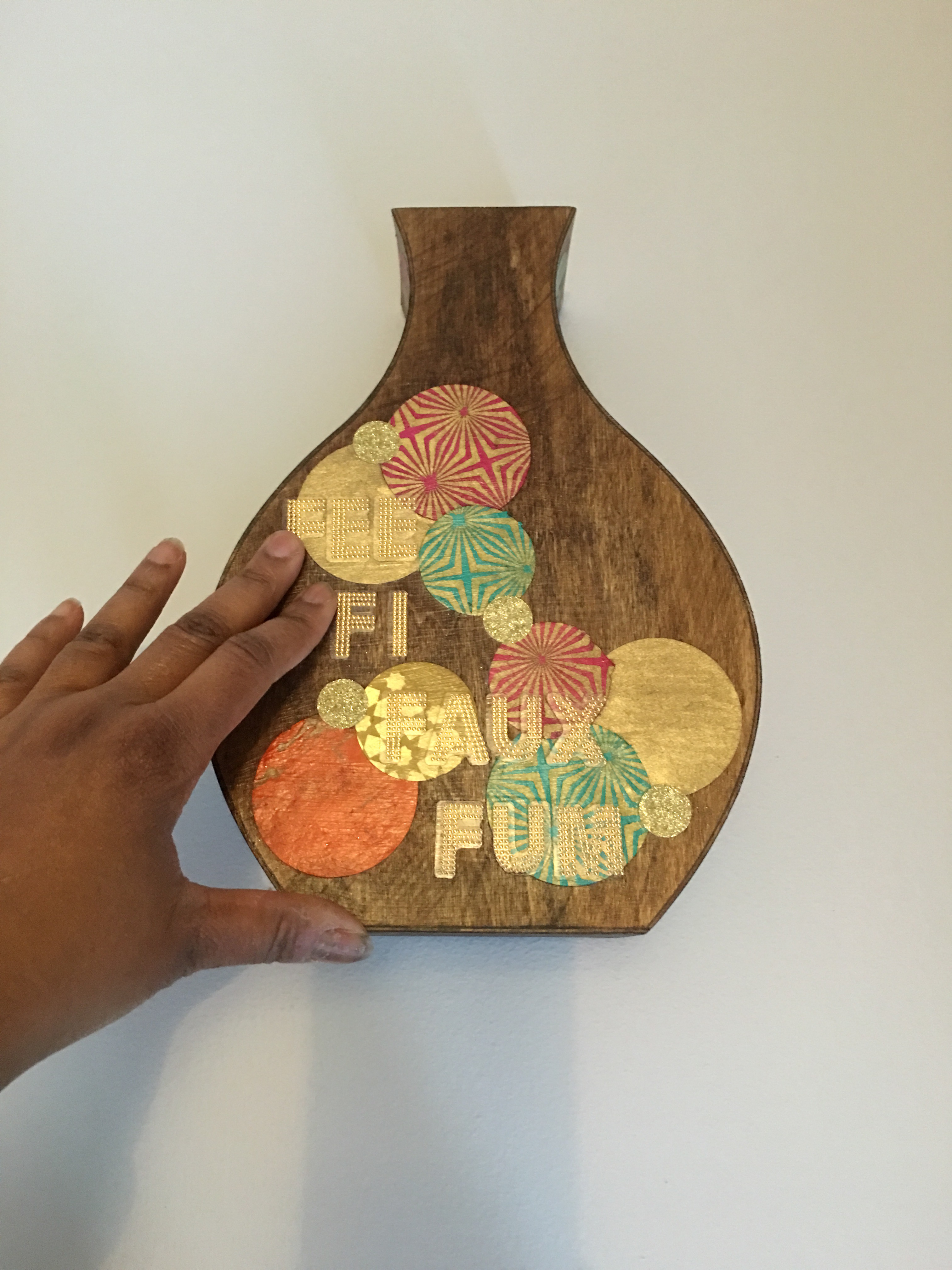 I went to work with adding Command strips to the back of the vase using a hot glue gun.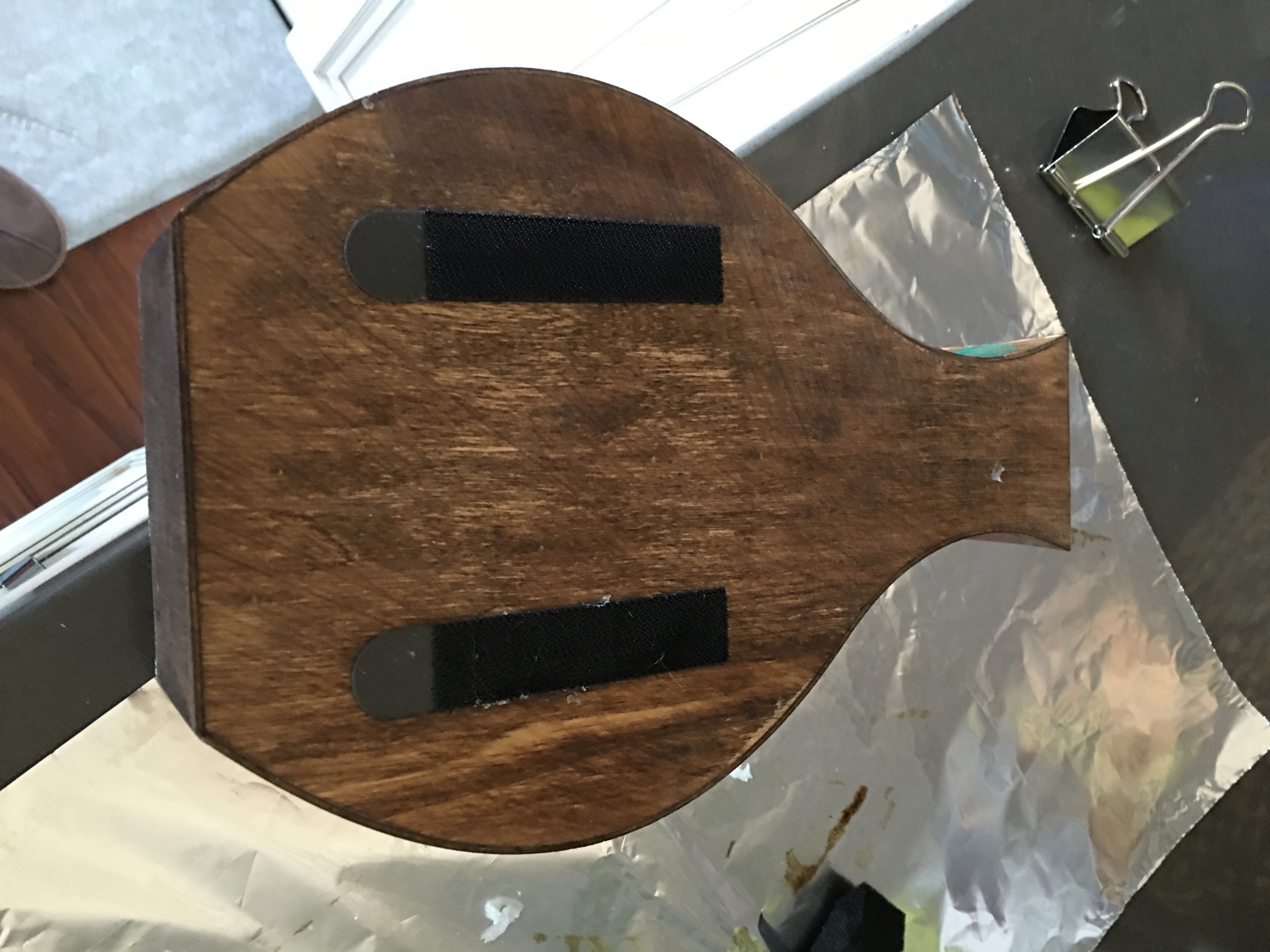 After adding the wall side of the Command strips to the vase, I placed it on the wall in the bedroom above my bedside wall shelf.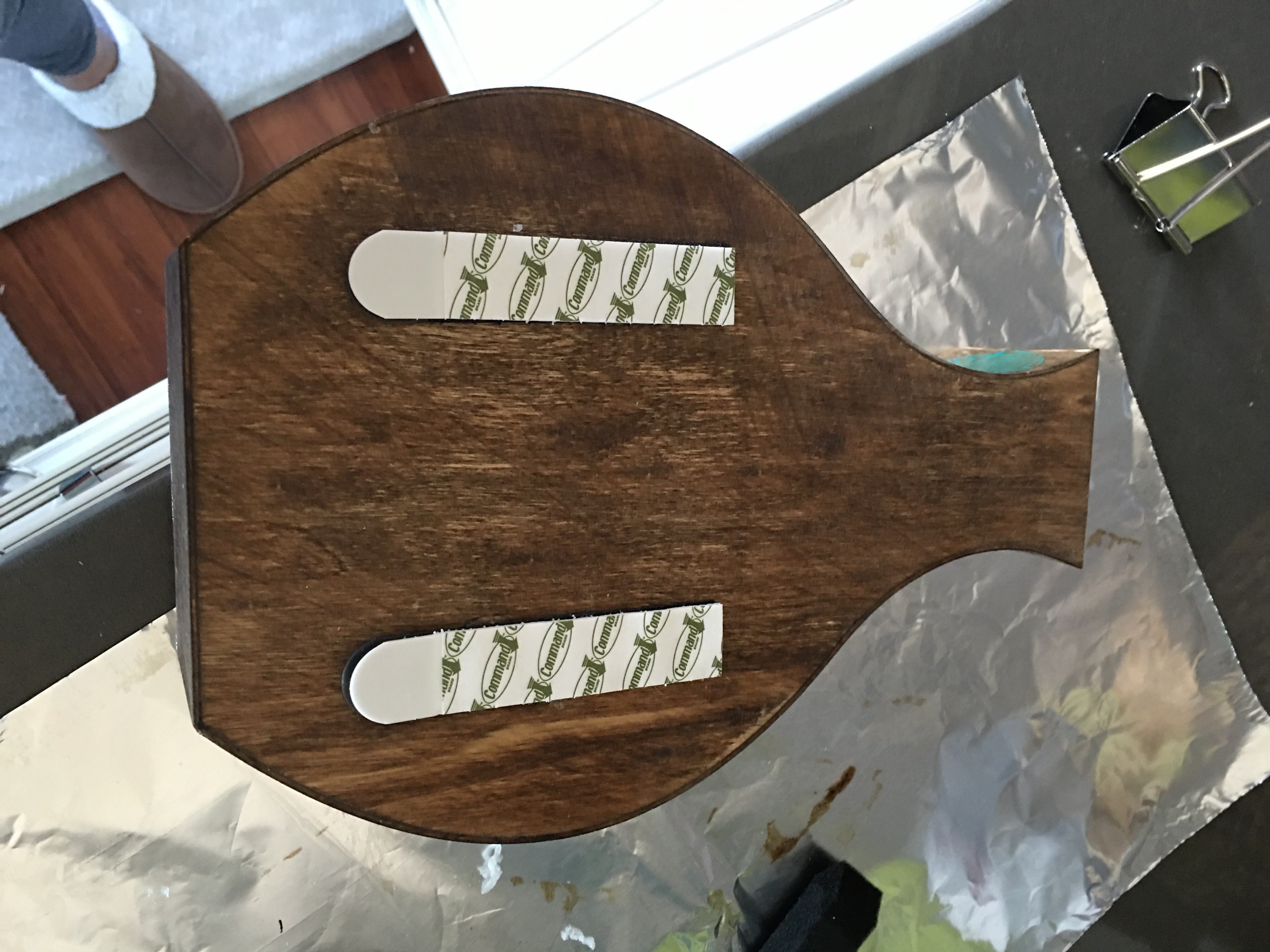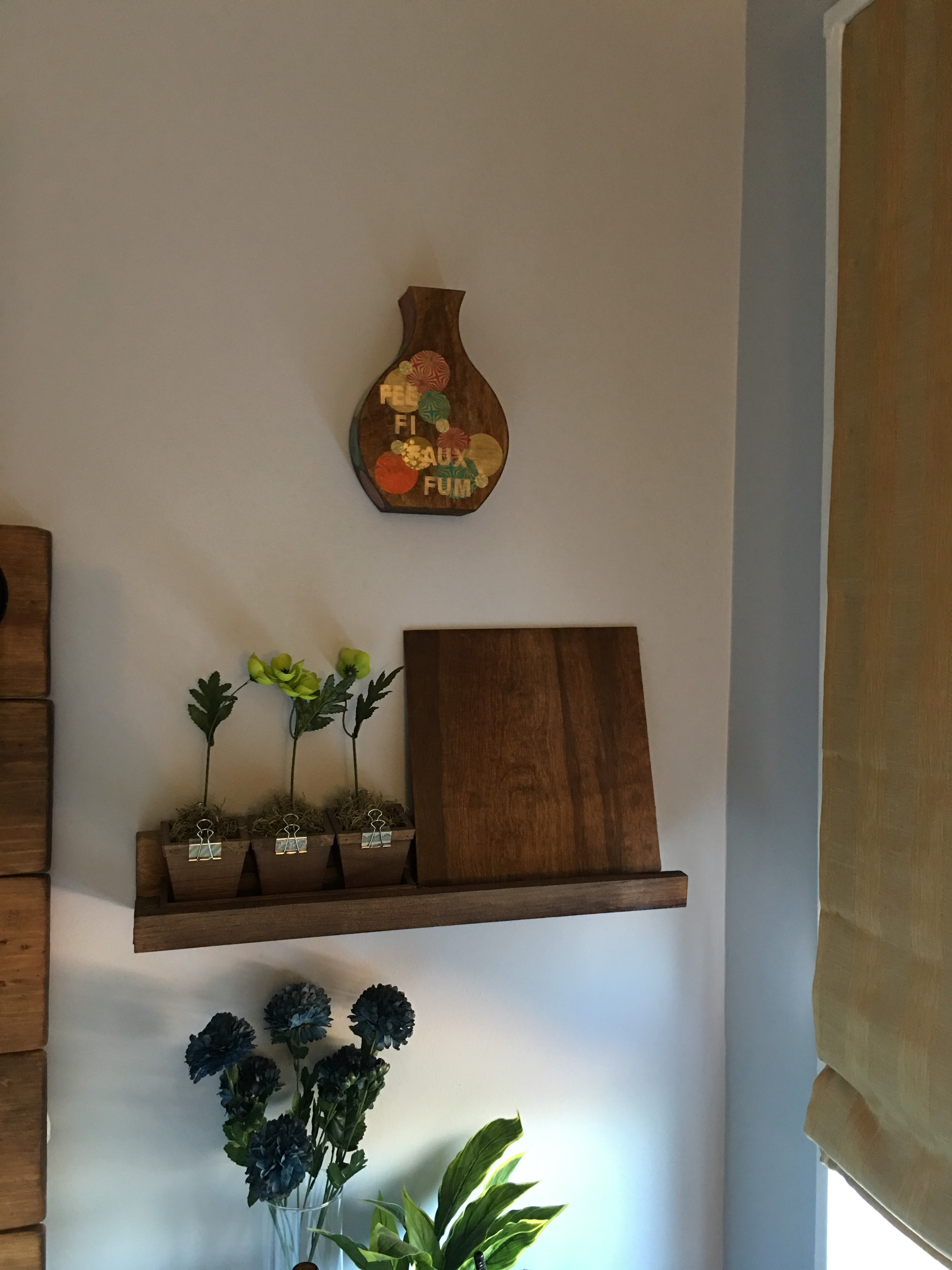 All that's needed are faux flowers. I picked these leaf stems up at AC Moore for a dollar each.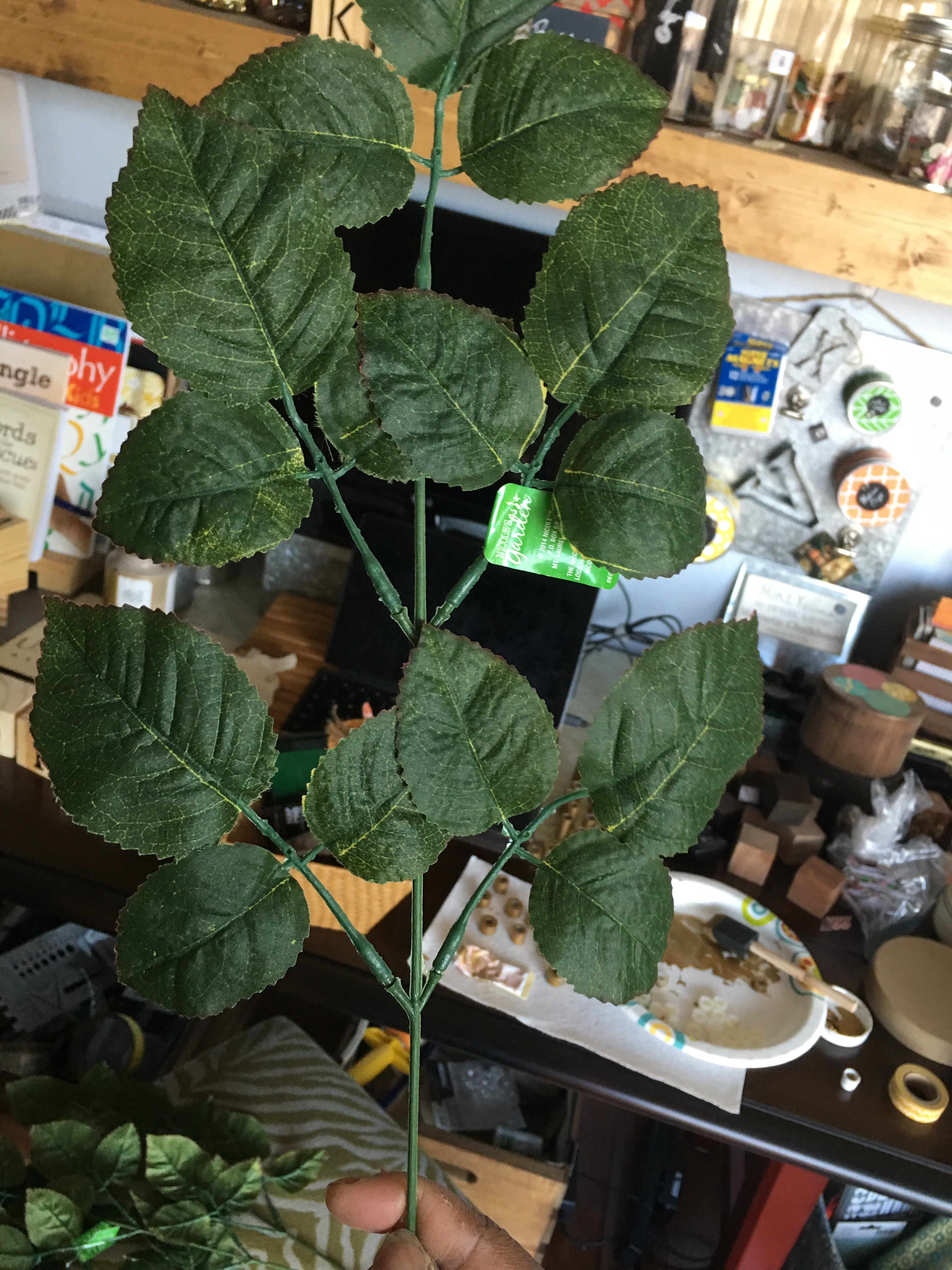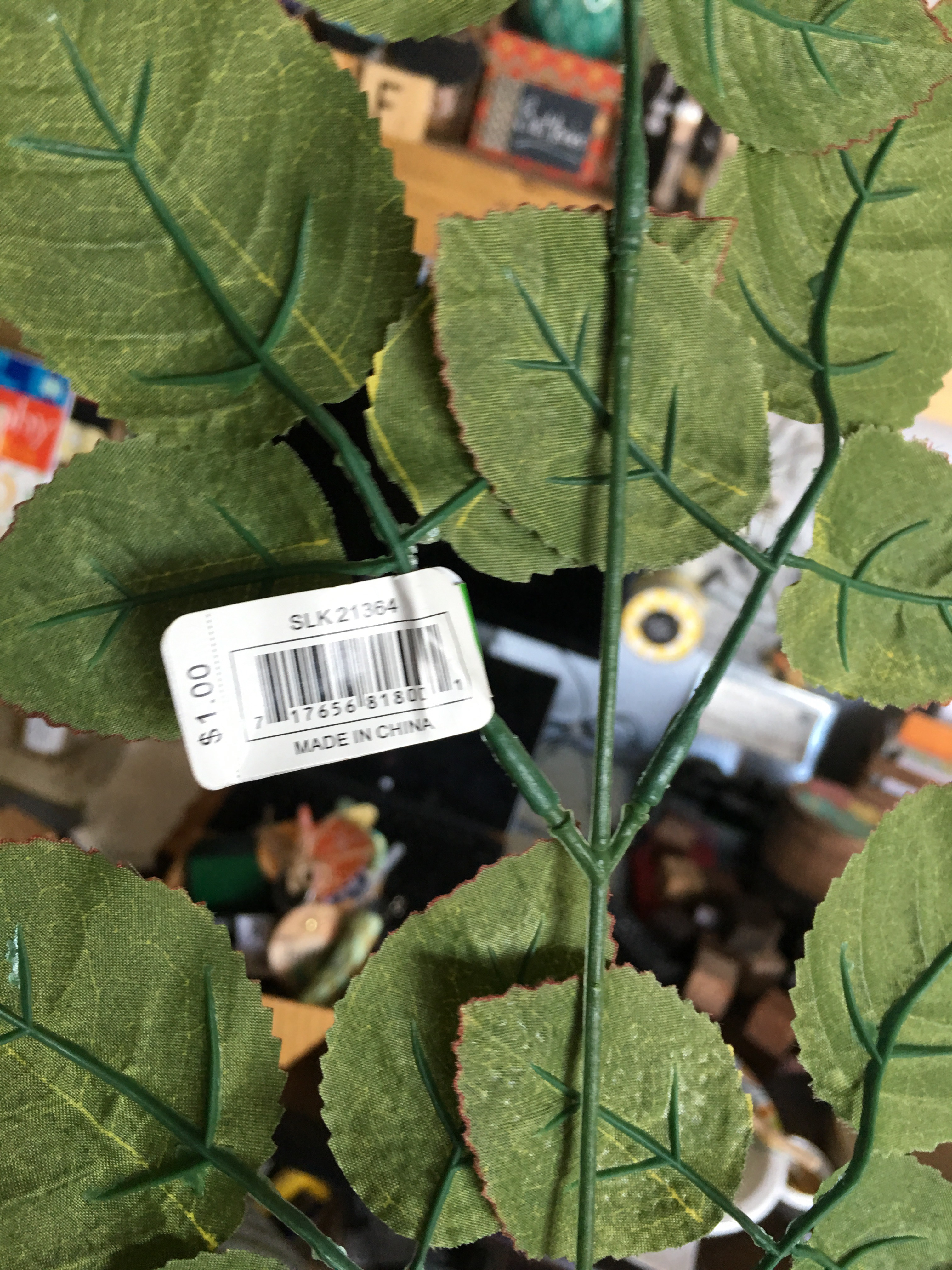 Five were more than enough to add some floral pop to the vase.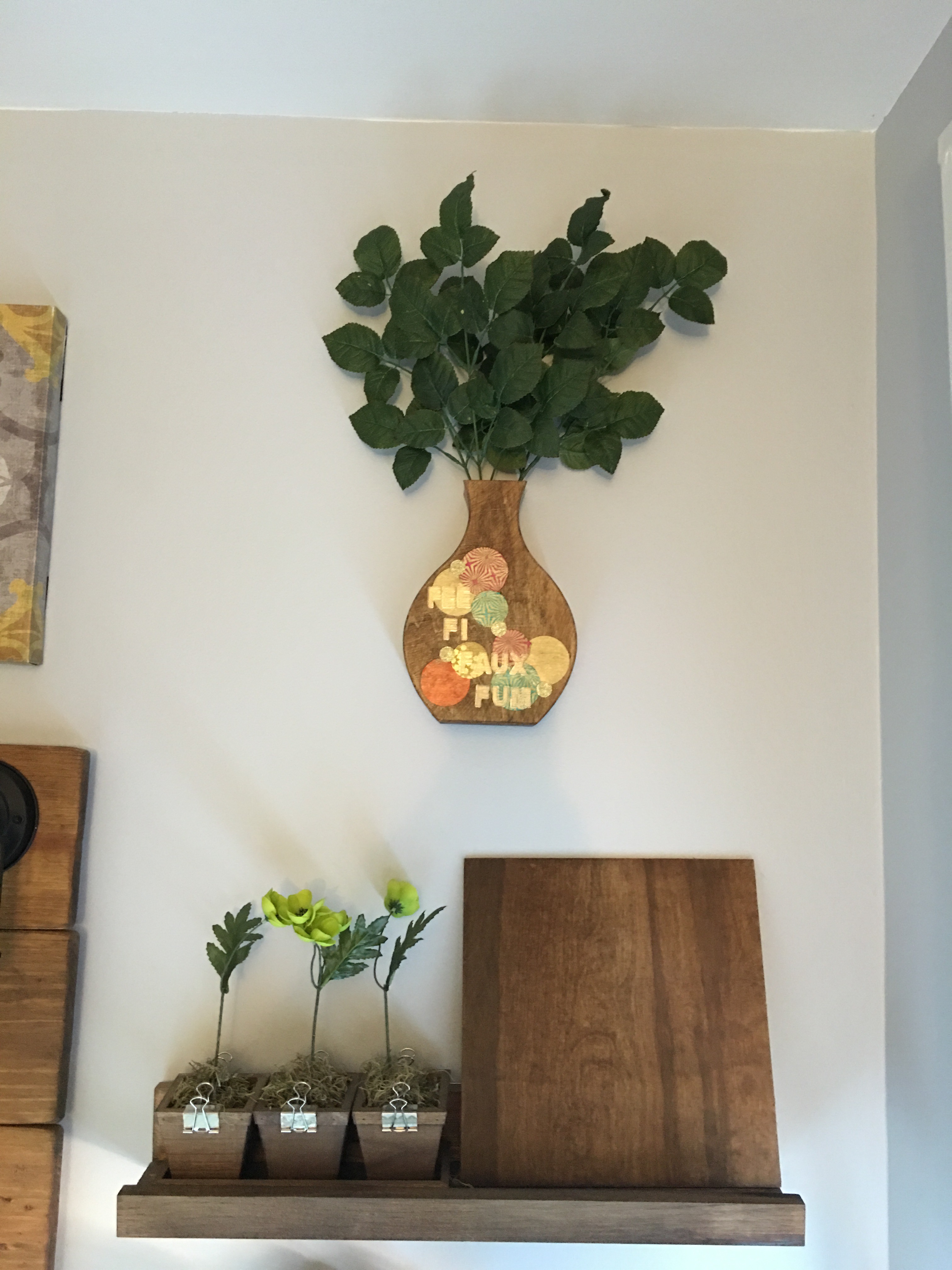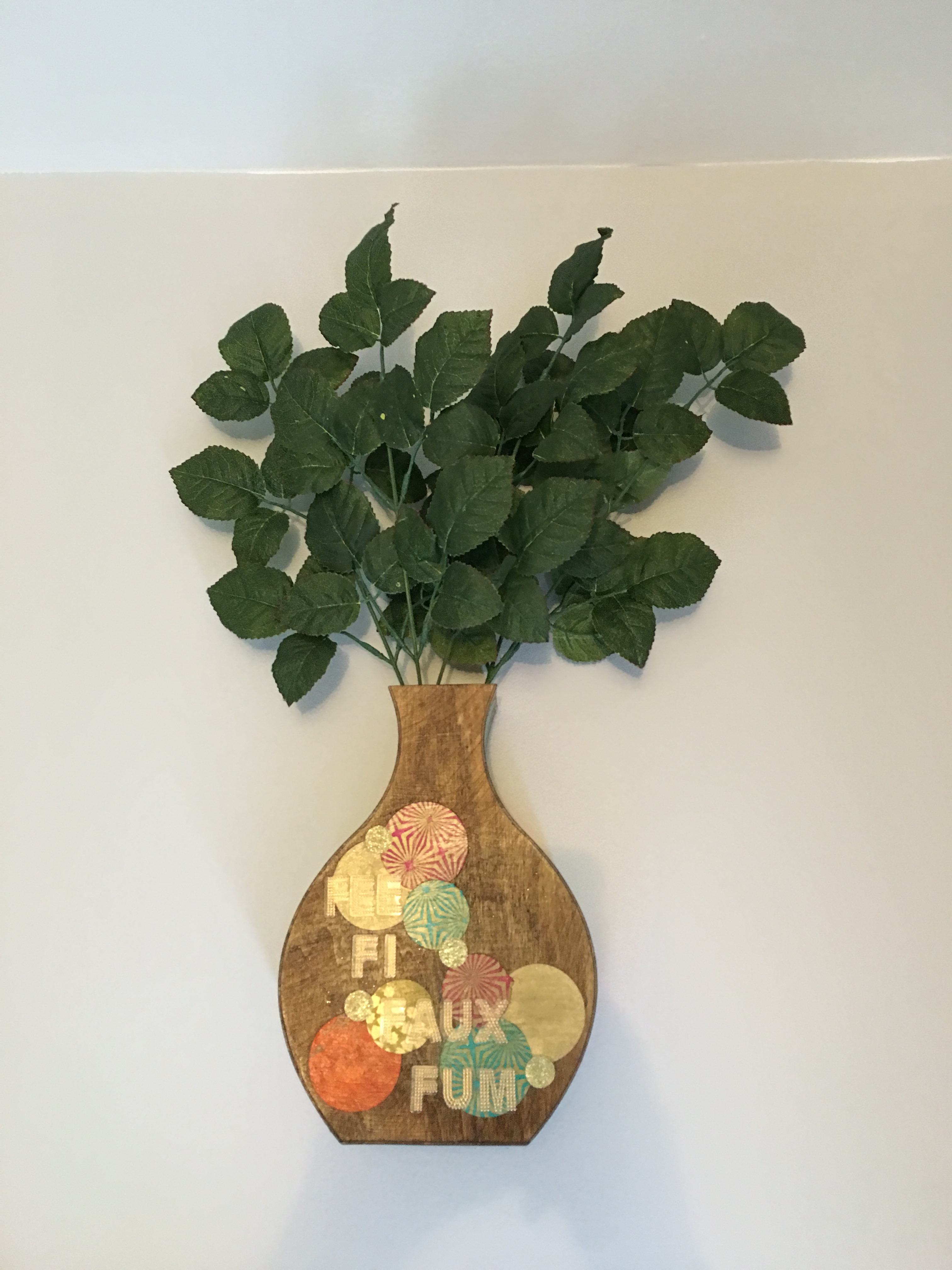 I love the way it instantly added color, texture and dimension to the wall. It was perfect for the space (and fell right in line with my bedroom wall redo that was currently underway).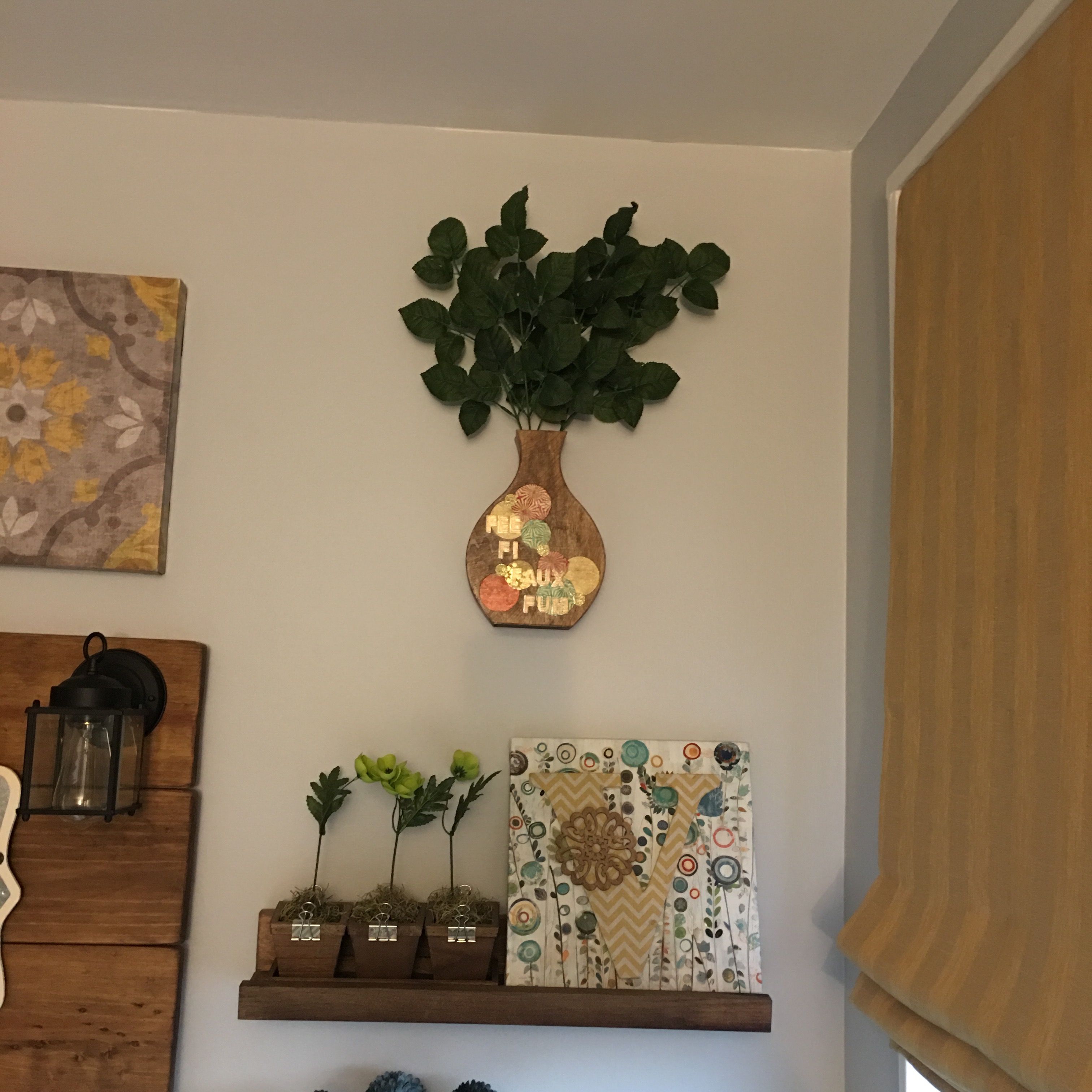 Wall mounting the vase was a perfect, unexpected decor solution for this area. I stepped back to survey my handiwork and said "Wow!" What a happy surprise. Those are my favorite kind of craft projects. Those that serendipitously fall into place in your space. I absolutely love this. And I'm still amazed. V-