Cabin crafting series #7: Fee Fi Faux Fum Wood Vase
February 25, 2016: On a whim, I bought this wood vase from Micheals, figuring I could do something cool with it and use it for displaying faux flower stems.
So as one of my Deep Creek cabin projects, I stained the vase with Early American wood stain and added decorative paper circles with Mod Podge.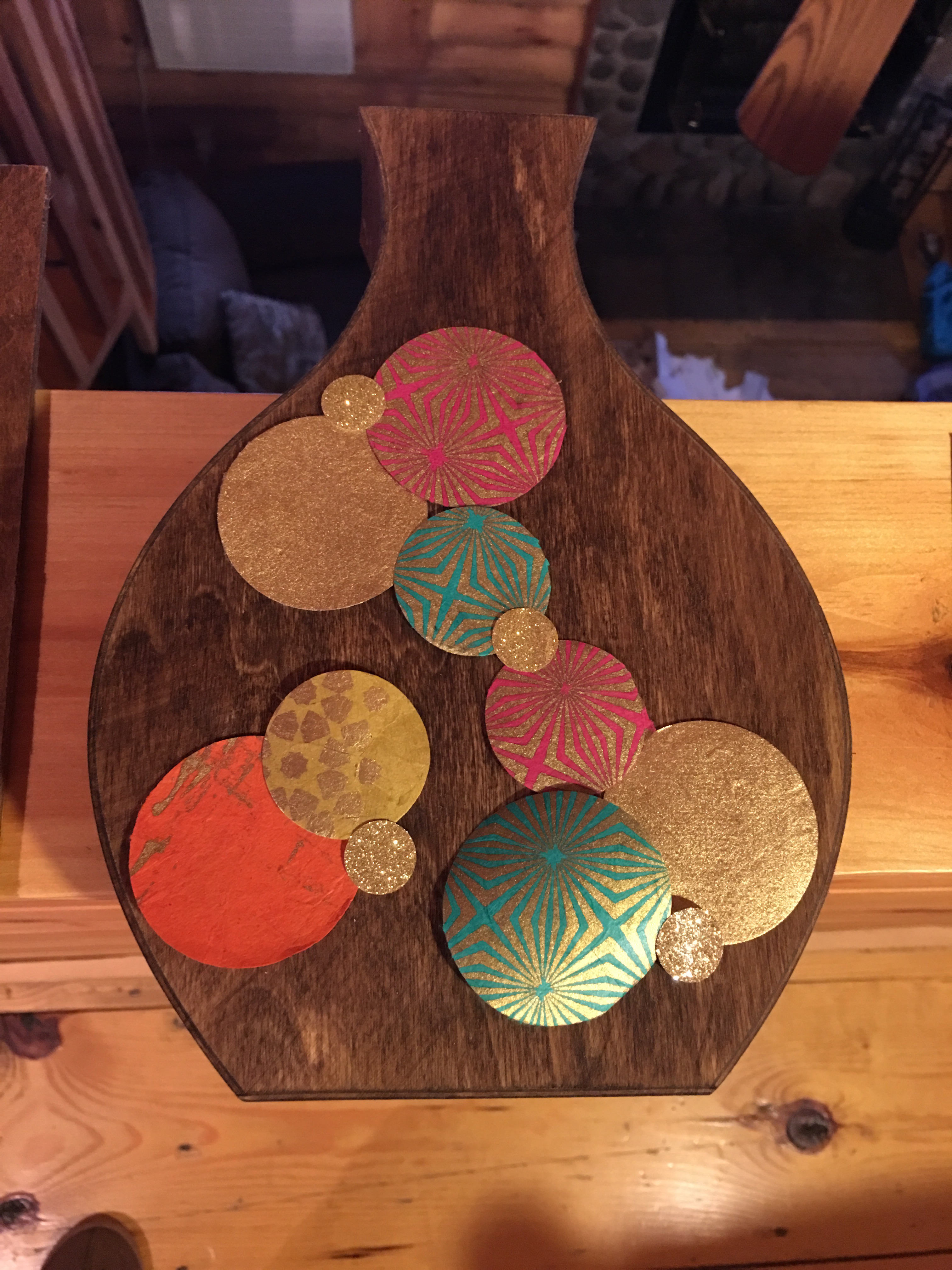 Decorating stained wood with pretty paper designs has become one of my favorite decoupage techniques (an idea I stumbled upon with decorating my wood Urbio plaque back in October). Now I have a growing collection of wood pieces https://vidadiyhome.com/2016/02/25/cabin-crafting-series-6/that have been stained and decoupaged with a similar theme and look. And each serves some useful purpose in some way.
Each piece has to do something more than just look pretty. This became an unspoken rule of mine along the way. So this vase will be joining other VidaDIY paper decoupaged wood accessories along with:
wood plant plaques (featuring Urbio magnetic vessels).
"Phone Home" and "Phone Haus" iPhone 6 Plus wood cube docks. ("Phone Casa" and a "Phone Cube" versions are the works).
wood floating frames (stained and decorated plywood with acrylic floating panels for photo display)
"Block Dock" wood display box and cubes (tabletop display calendar dates, reminders, occasions, greetings, etc.)
So here is my proud new addition to the collection. With a layer of Mod Podge to seal the design, this vase will be ready for use in the condo.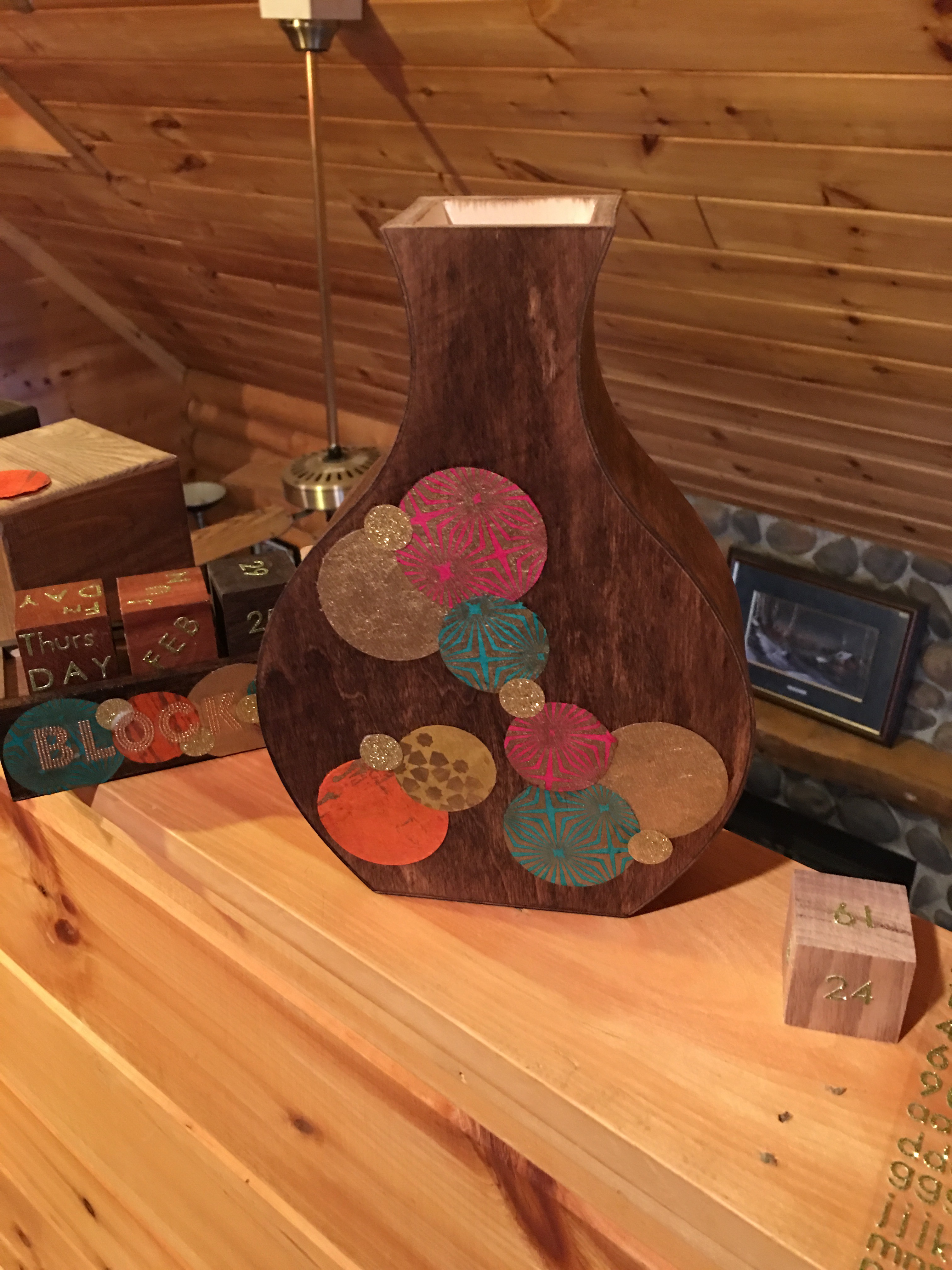 But my creative brain kicked into overdrive and I began to brainstorm labels for the vase. It had to a cute simple saying that describes the purpose of the vase in some way. Preferably in two words (along the lines with "Phone Home", "Block Dock" and the like).
After thinking up some phrases and running them through my head for a few minutes, I kept coming back to the one that spoke to me the most.
Fee. Fi. Faux. Fum.
From Jack in the Beanstalk. Flower stems will be stalks. And the "Faux" stands in for "Fo". Get it?
Yeah, will it's not a two word phrase, but at the time I thought it was absolutely brilliant (in my very wordy brain).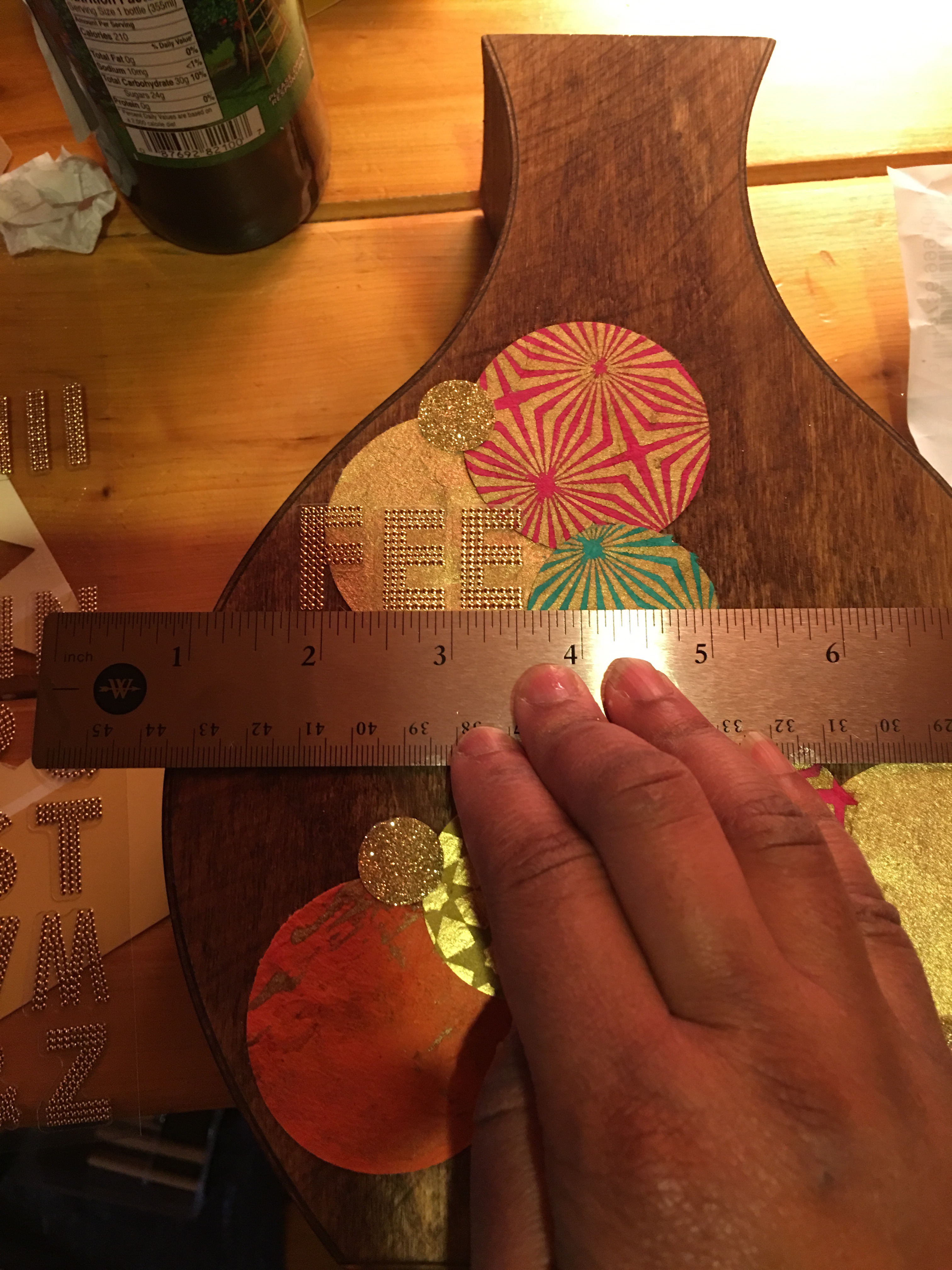 For the label, I added the same alphabet stickers for the vase as were used for the phone cube and Block Dock projects (gold embossed alphabet stickers from Michaels). I used a ruler to position each letter as carefully as possible. I think it came out somewhat straight.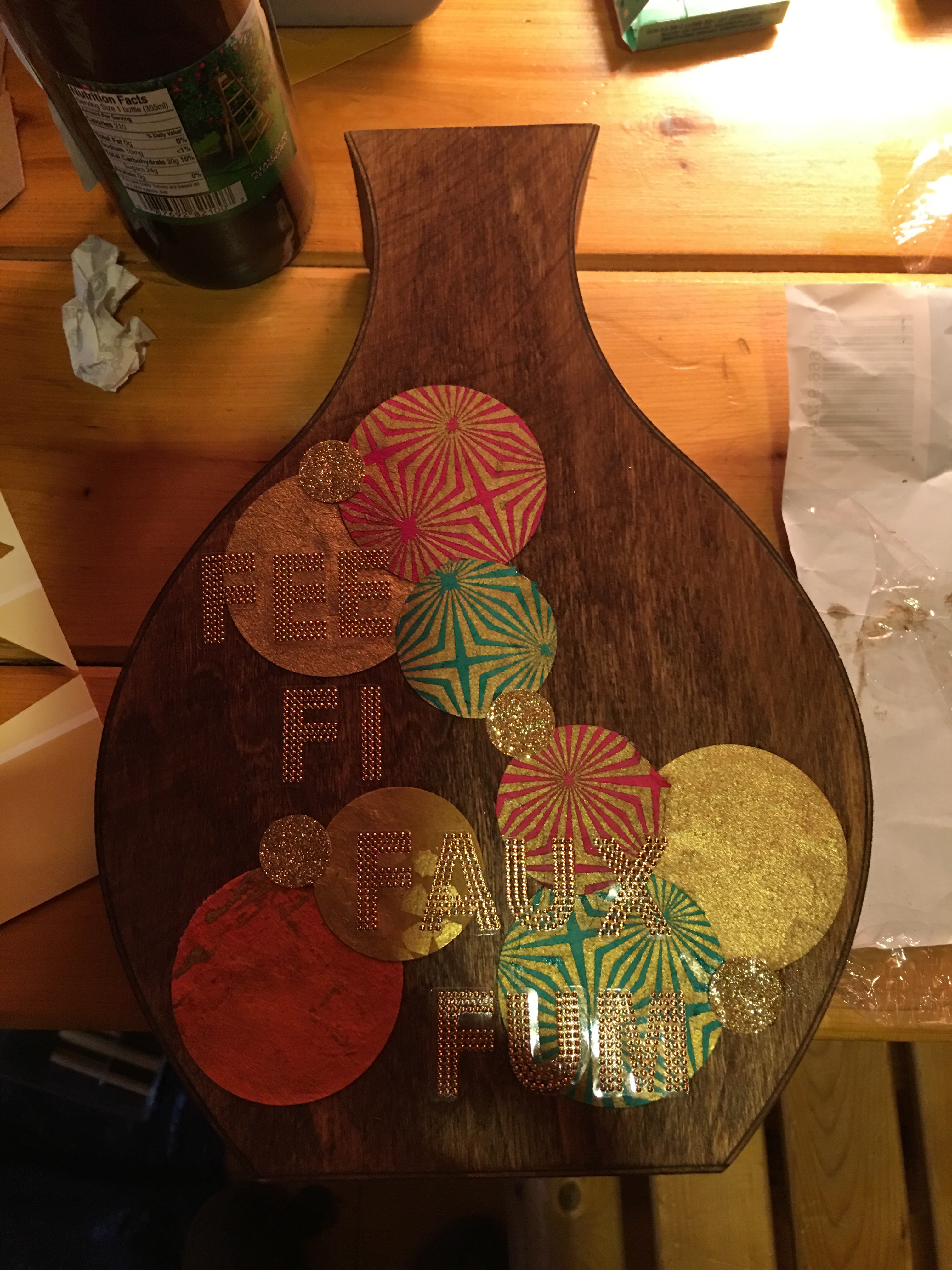 Looks nice! and I think the phrase is a fun, whimsical way to note the purpose of the vase. As one of my faux floral parking spots!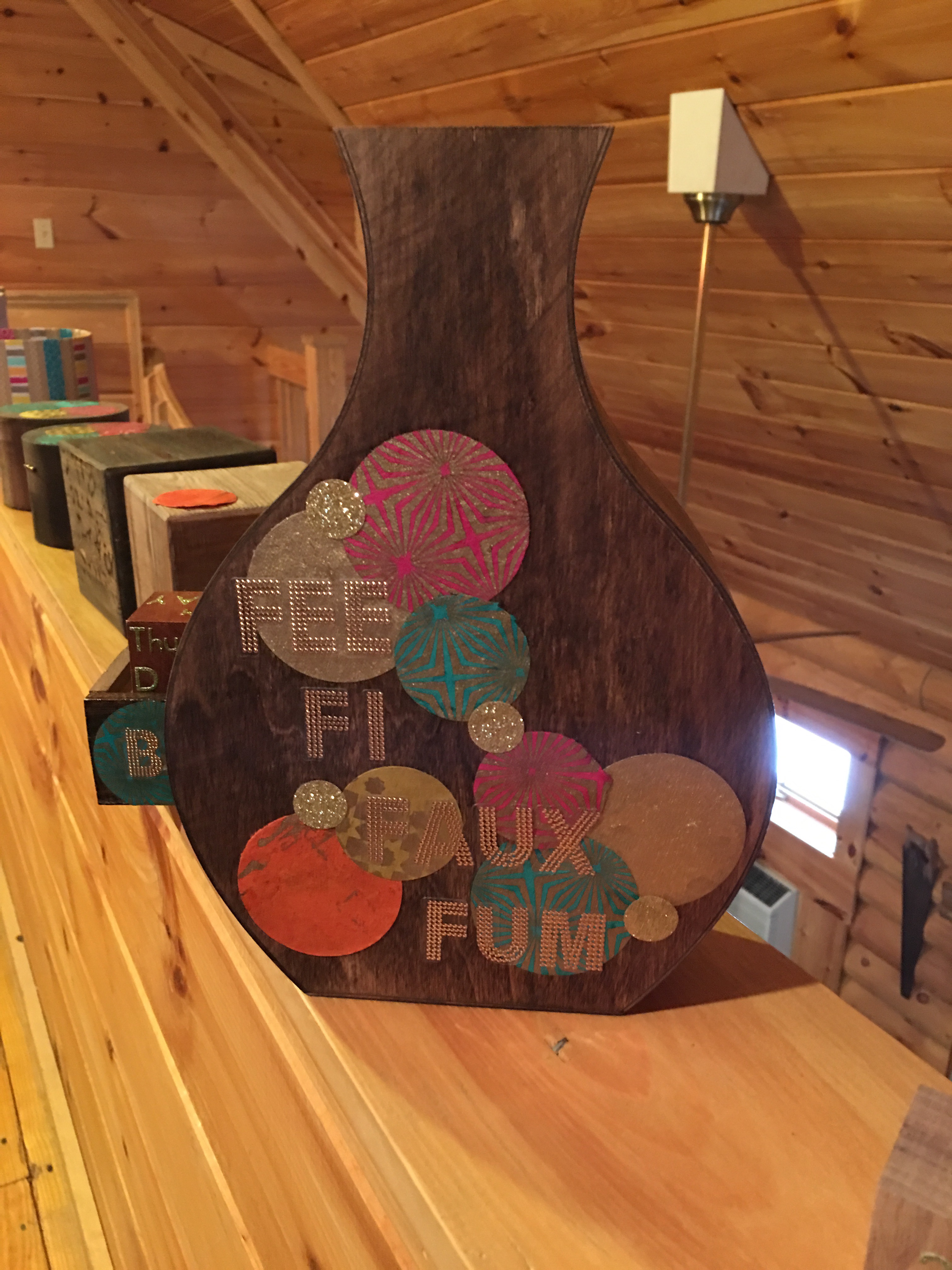 Some Mod Podge to seal the deal.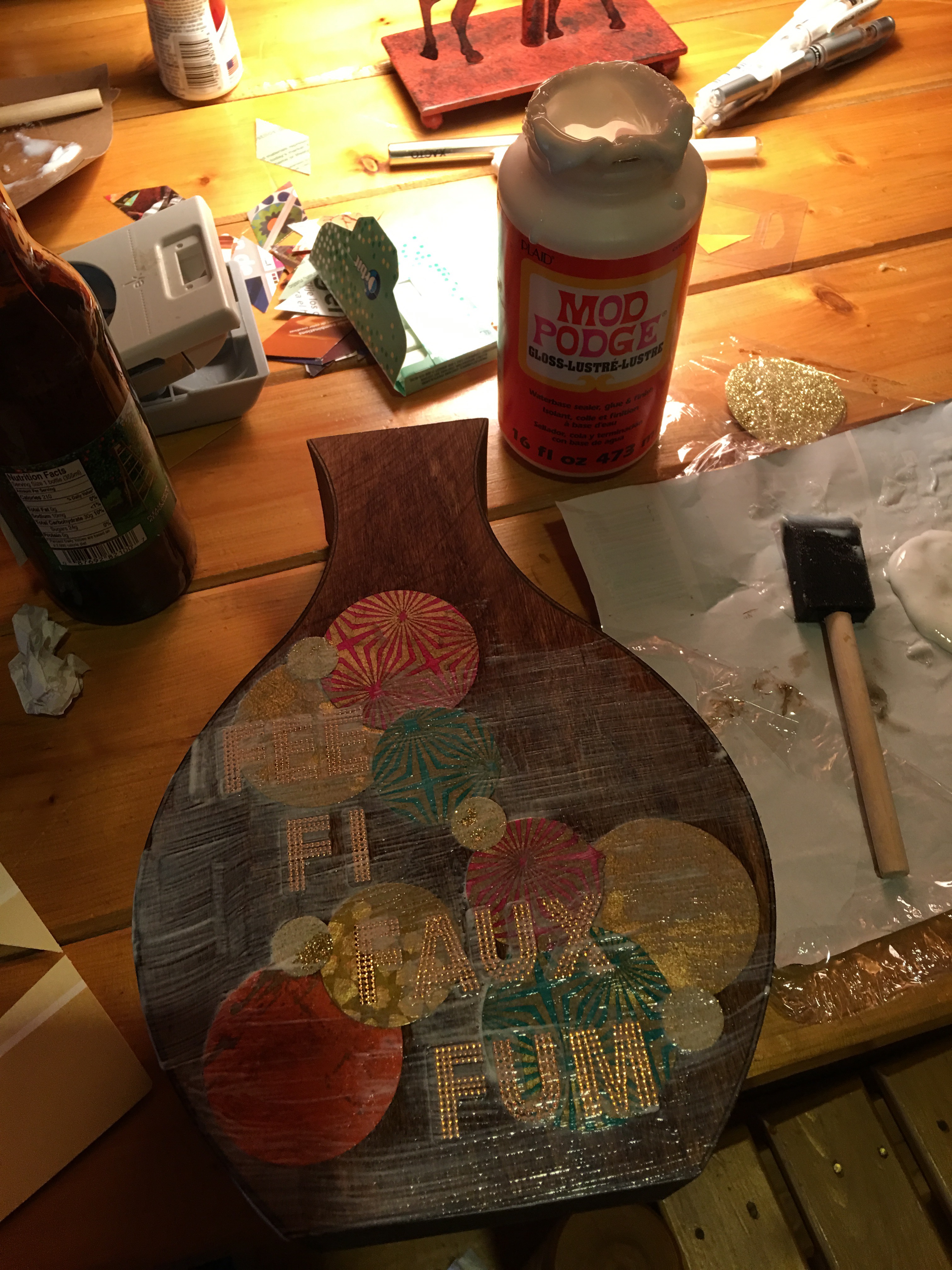 And it will be good to go when it's brought back to the condo. I'll add a post with pictures showing where and how it will be used. Until then. V-