Hosting family at the condo while we're off to the lake!
February 20, 2016: Vacation is here at last! Bruce and I are Deep Creek Lake bound, eager to begin our cabin getaways (including a tiny house adventure at Blue Moon Rising). We're off first thing Saturday, the same day my brother Mal arrives in the area to hang out with his kids (who live in Manasses, VA). So we offered up our place for the weekend.
Good thing I cleaned my crafting/home office desk earlier in the week.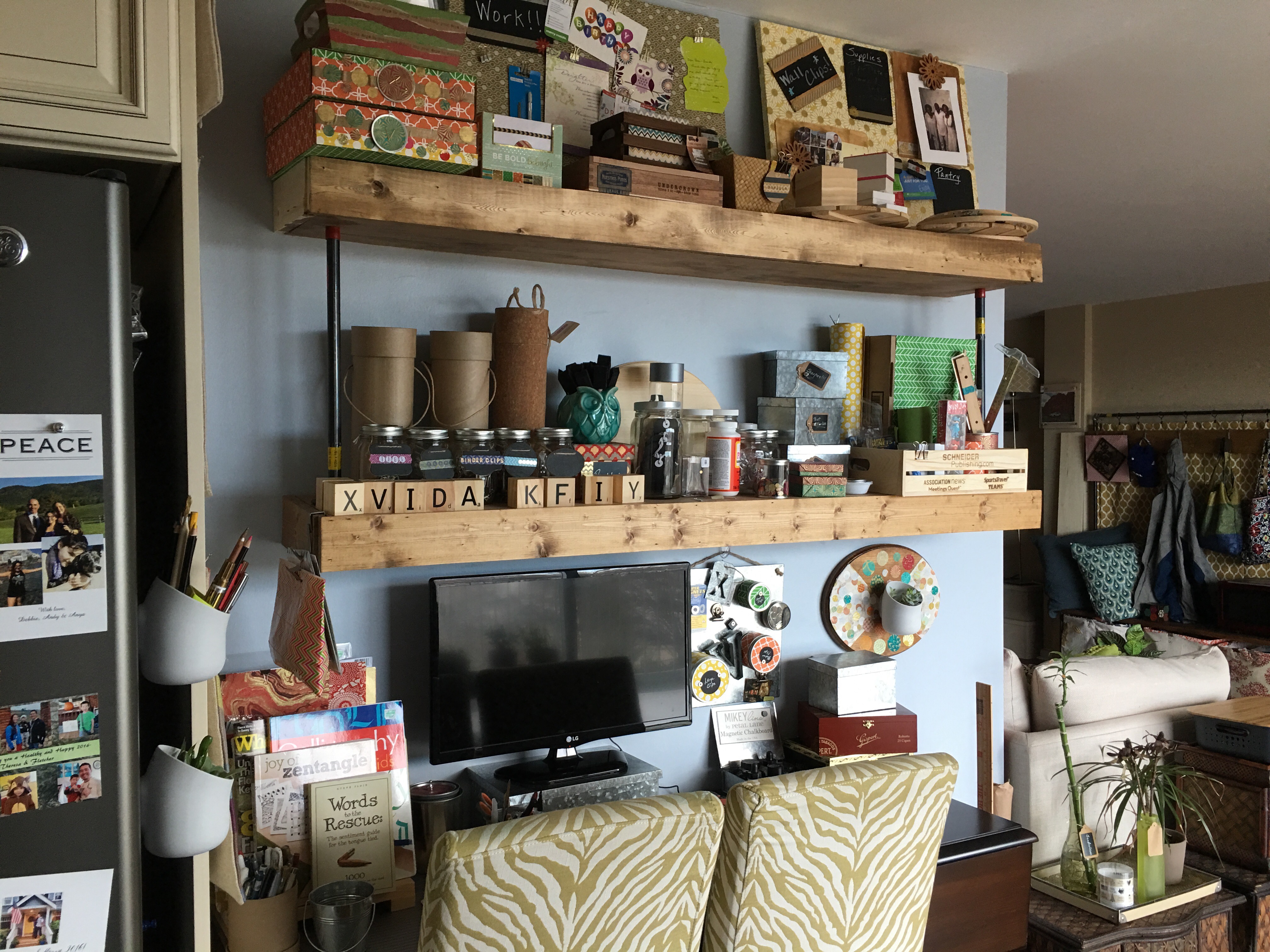 And very good thing I found the energy to clean the rest of the place from top to bottom before their arrival (and our departure to the lake).
Before leaving, I did a quick "Hi! C'ya later" card for Mal, and my niece and nephew, Niya and Dullah.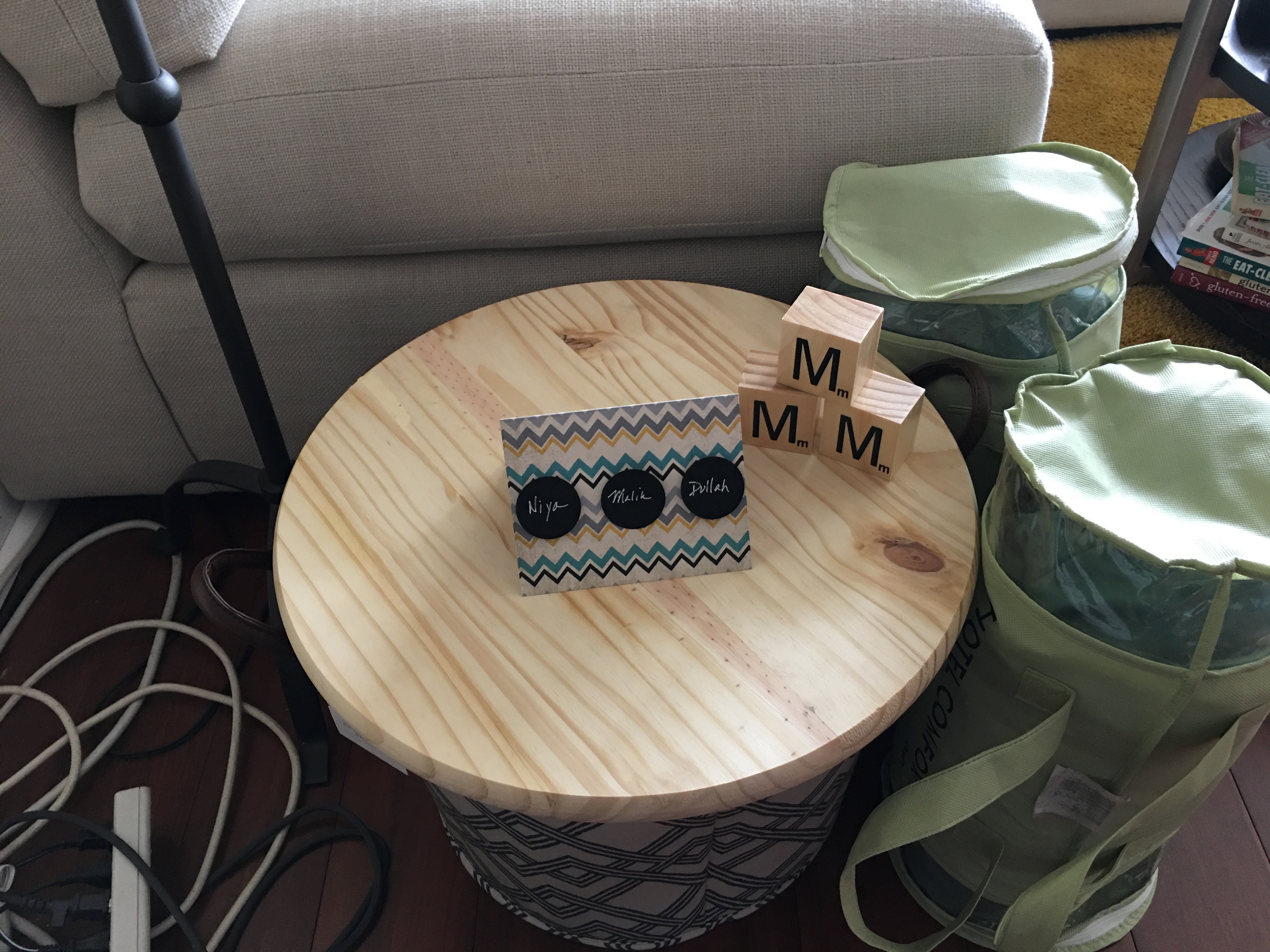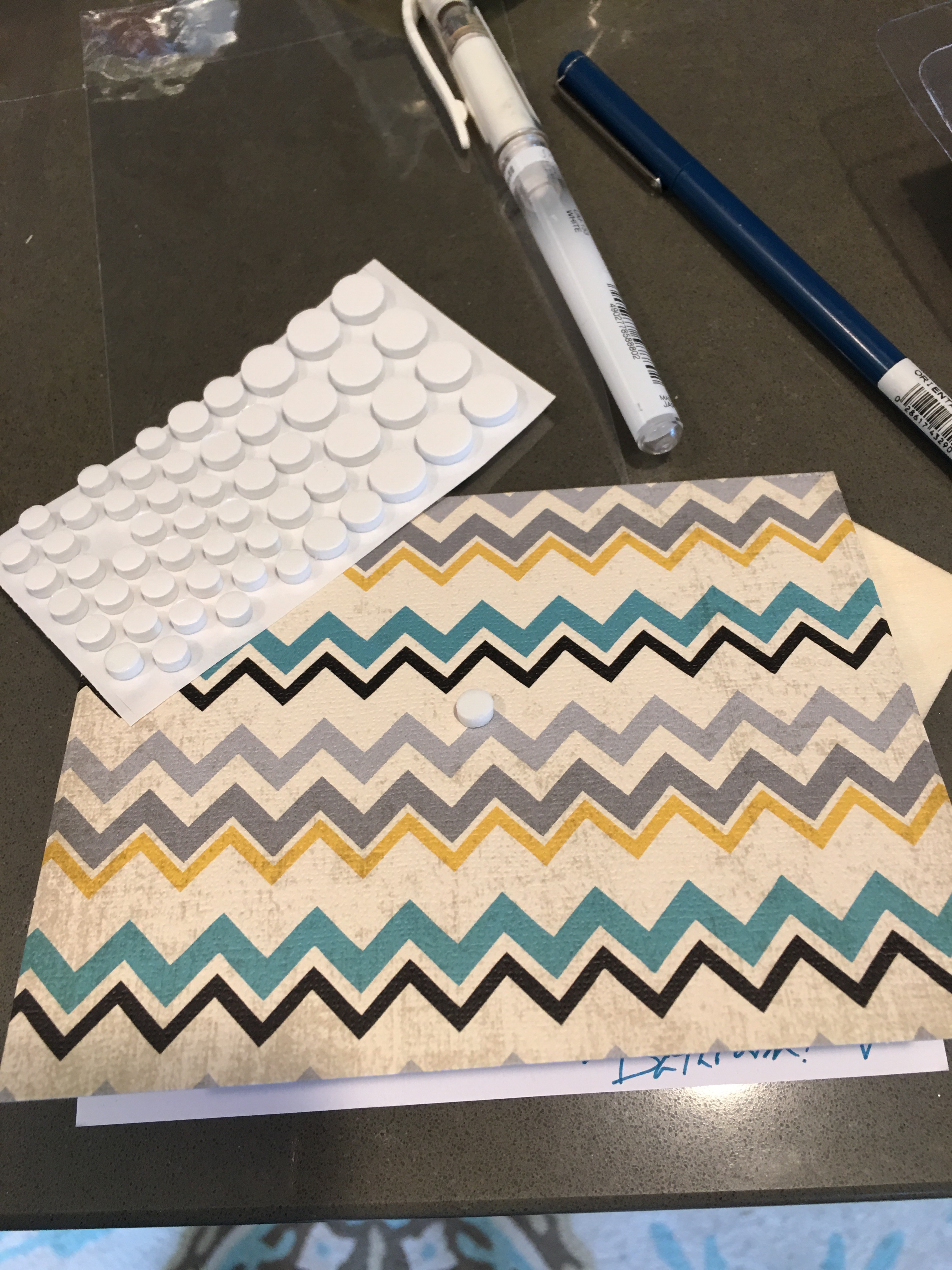 I took a blank card and added three black circles using foam stickers. I used a white gel pen to write their names.
After penning the note, I placed it on a new basket table I whipped up that morning (after a quick trip to Target and Home Depot for the goods). Clean sheets in the basket. Card and remotes on the basket table top. Some monogrammed cubes for the M&M&M (Malik, Madaniya and Malik Jr., aka Dullah). And then we were off! V-