Going hog wild in the Safeway floral department
You may also like:
February 1, 2016: When I walked into the Safeway after work tonight, I fully intended to march through the floral department and head right to the grocery and meats to pick up ingredients for dinner. But they have had this luscious succulent display right by the door for weeks now.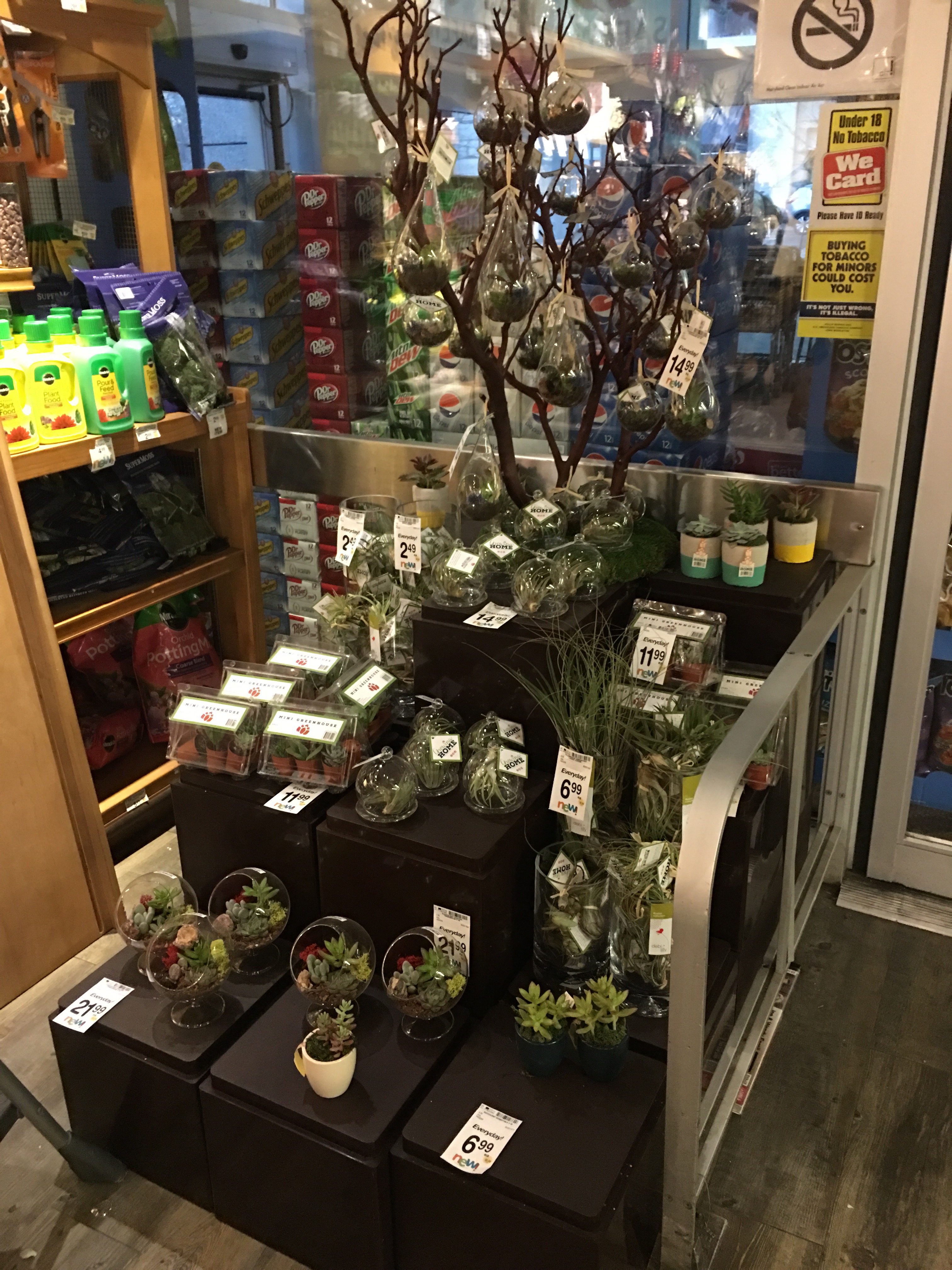 I've already picked up a few tiny beauties on the eve of Blizzard 2016. And the rest are calling out to me. "Save me! Save me! Bring me home."
So the three cute little succulent plants I've been eyeing went immediately into the cart. They will be added to my growing succulent collection.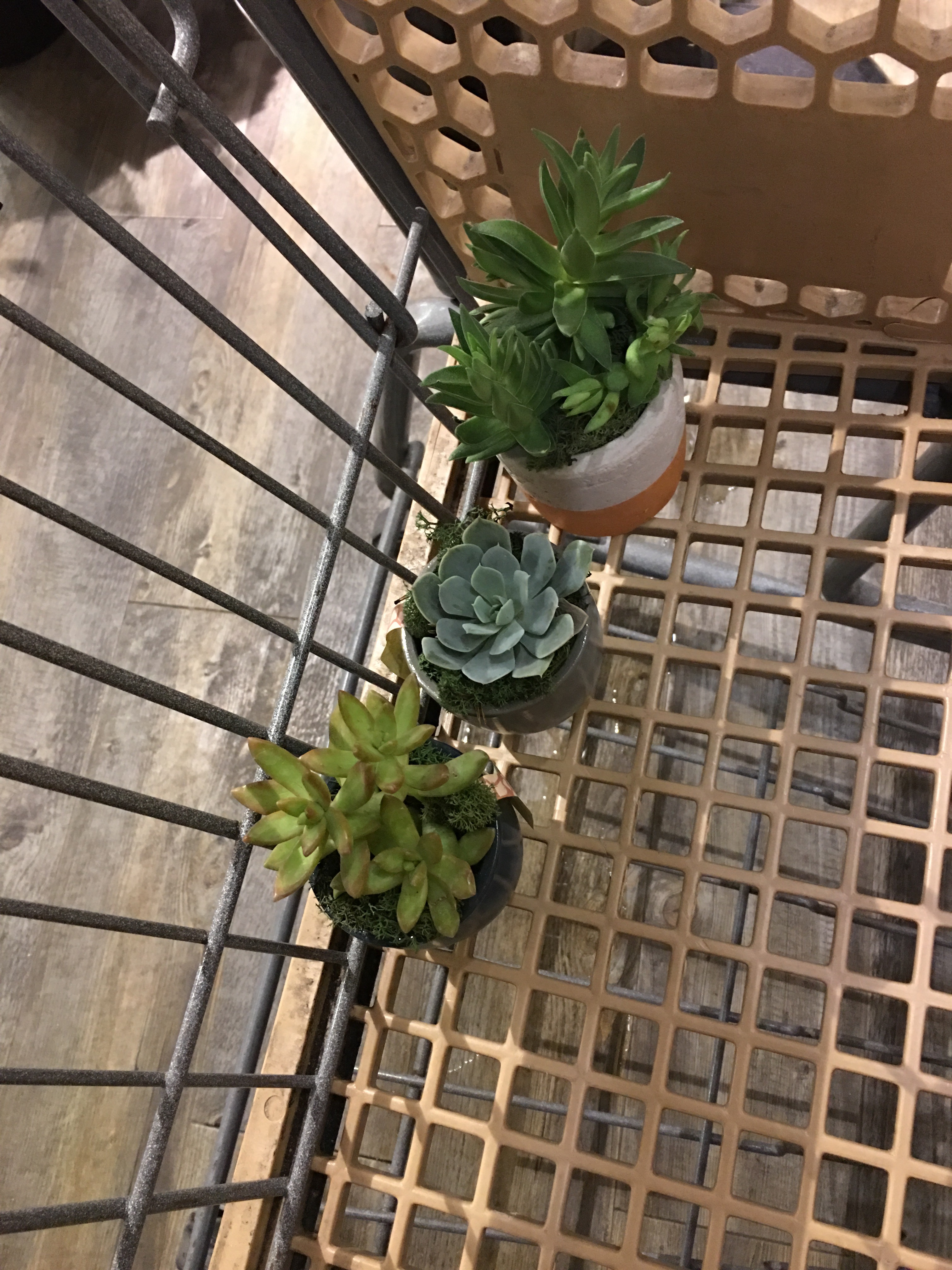 Then it occurred to me that my winter flower bouquet is dying. I need flowers. Well, they had this beautiful Gold Coast bouquet that called out to me. Pricey at $17, but I couldn't resist. In the cart it went.
Then, my favorite, mixed greens bouquet, skipped across my vision as well. $5. In you go.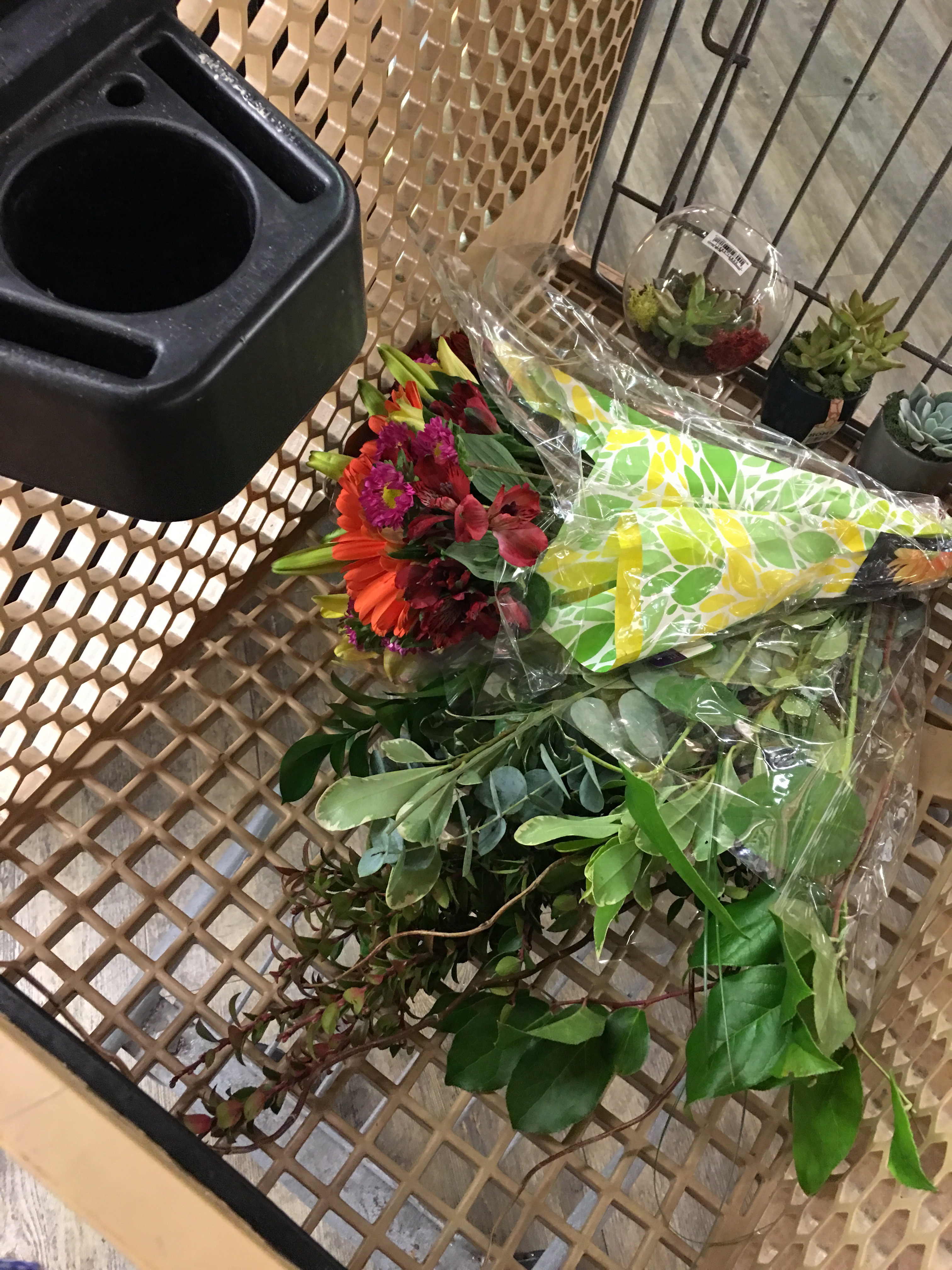 I, ah, also tossed in a succulent terrarium. A whopping $22. But it was beautiful and I've been damn near obsessed with it time I saw it in the display, so I didn't care. Mine!
Later, when I laid out all the flowers and plants on my kitchen counter, revealing the ultimate floral binge, the condo started to resemble a florist shop. I went right to work finding a home for each new pretty bundle.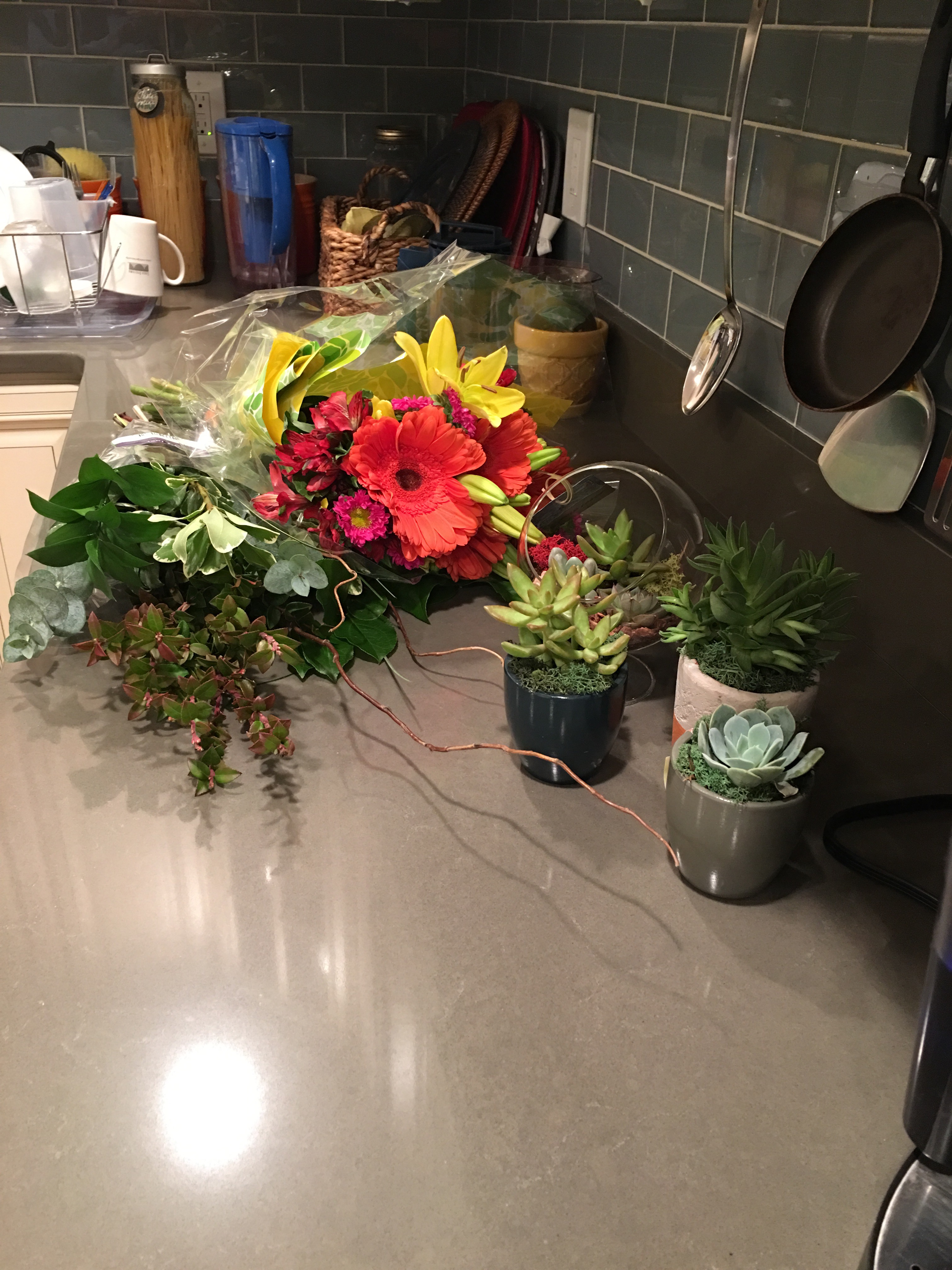 First, I spruced up the dying winter bouquet on my basket coffee table. I took out the old, dried up leaves, placed the dried winter flowers in another small vase and added the new mixed greens bouquet in with the surviving stems.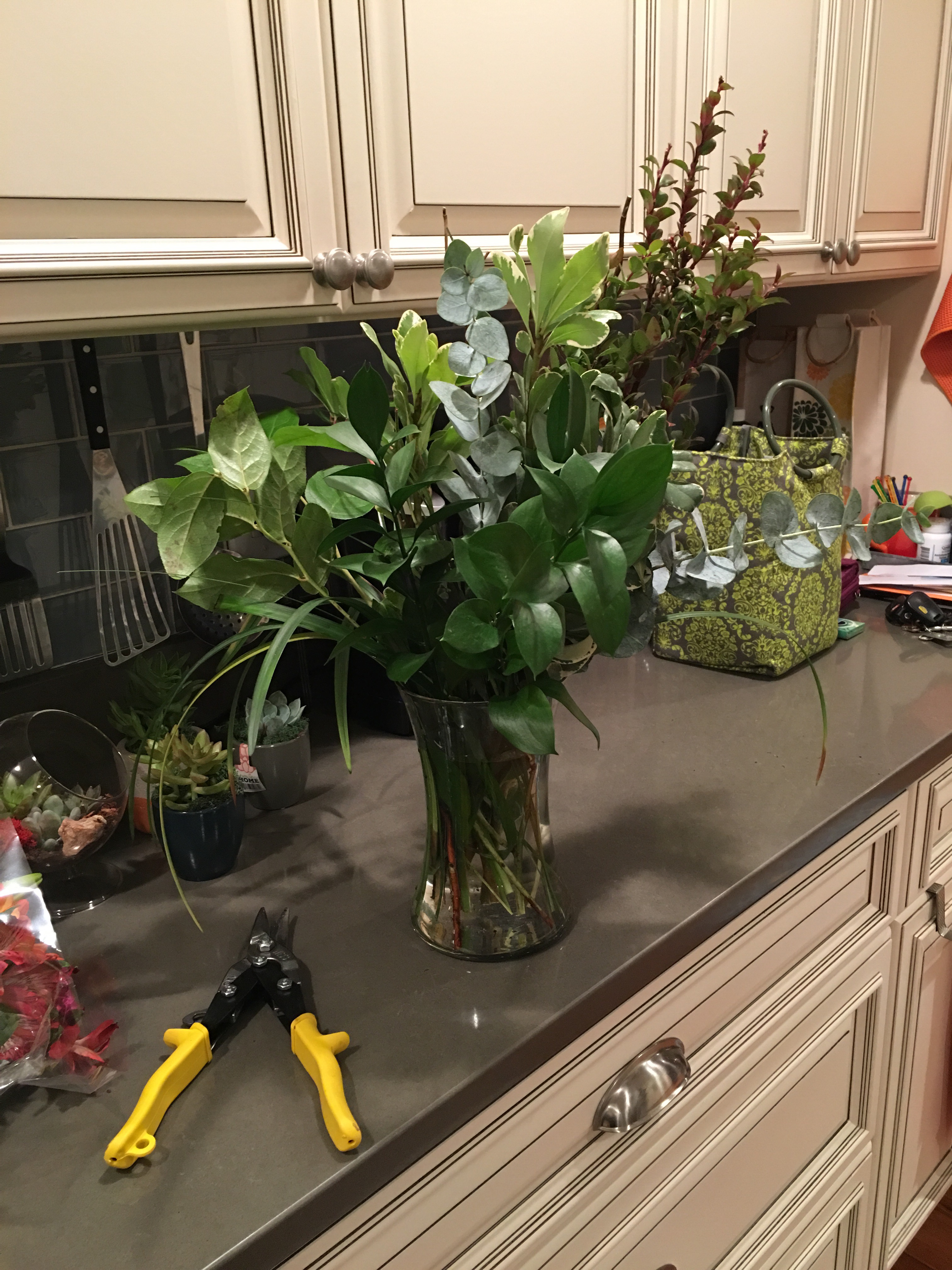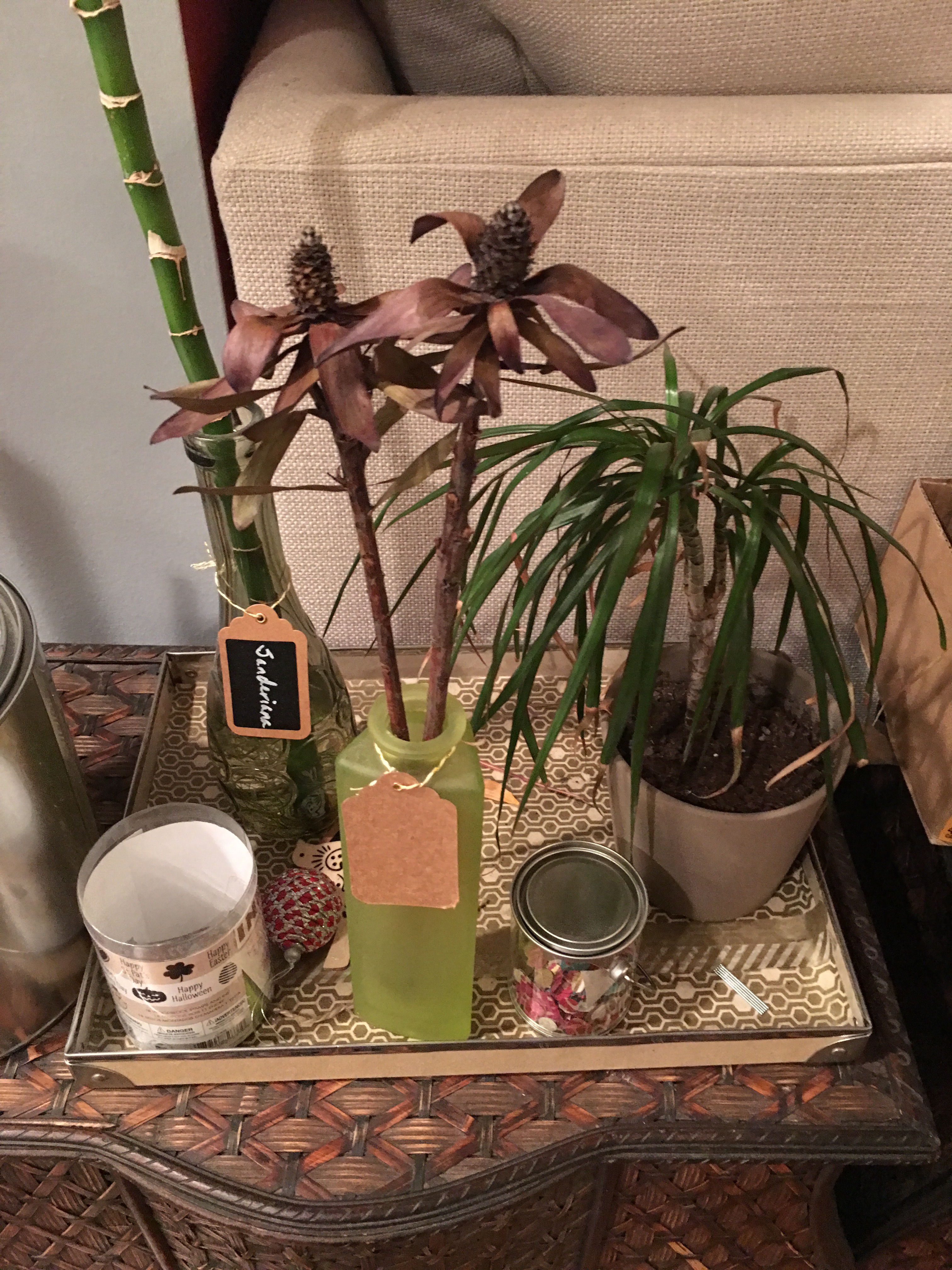 The other available vases I have are being used for faux florals. I chose the swap out the hydrangeas in my big glass bulb vase for the Gold Coast flowers. But where to put the faux hydrangeas? The idea was so inspired, I created a separate post with a featured image.
The Gold coast bouquet now graces the glass bulb vase.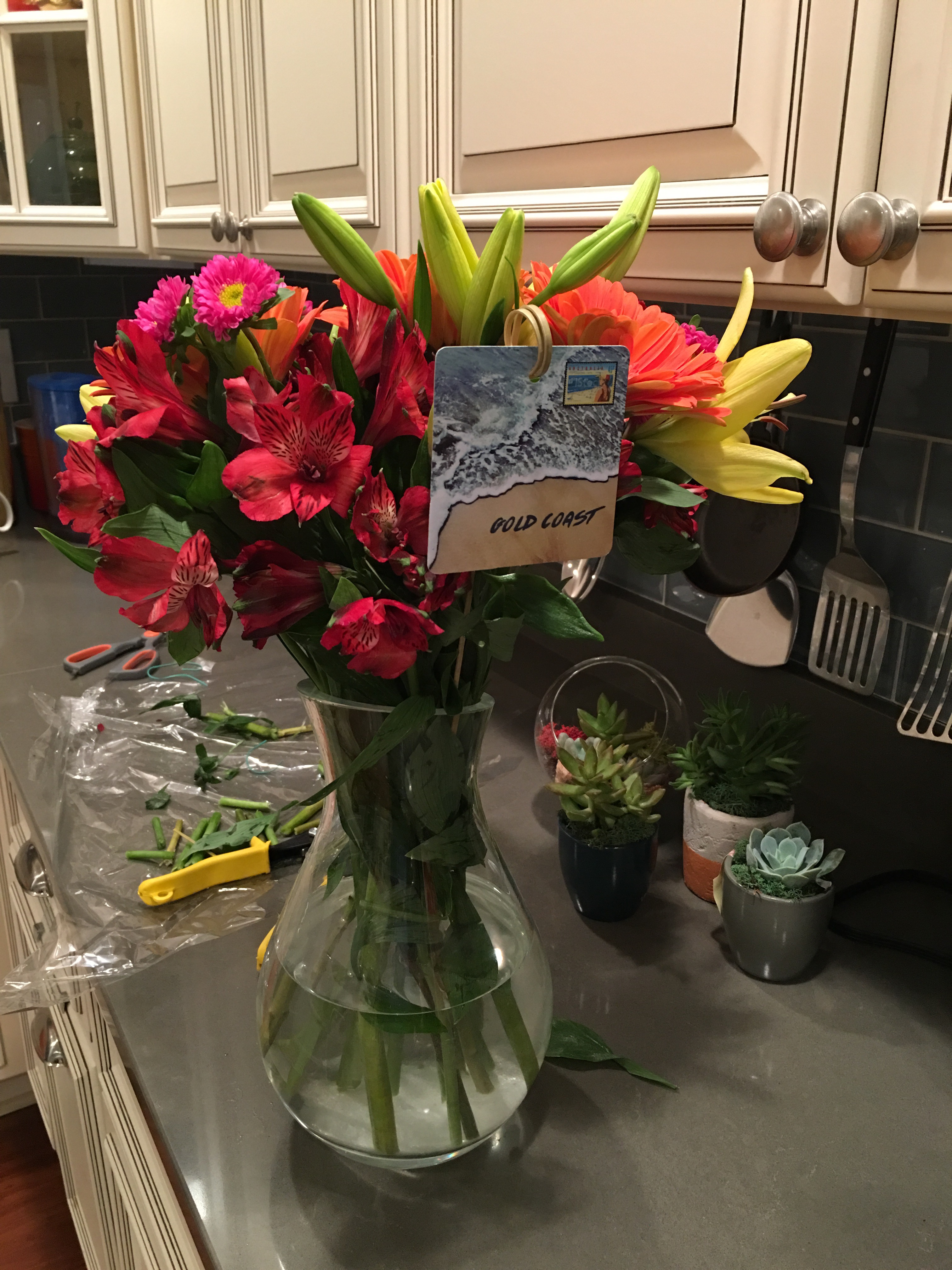 The greens bouquet is now positioned in the living room corner couch nook.

The colorful Gold Coast bouquet is set on the other living room coffee table.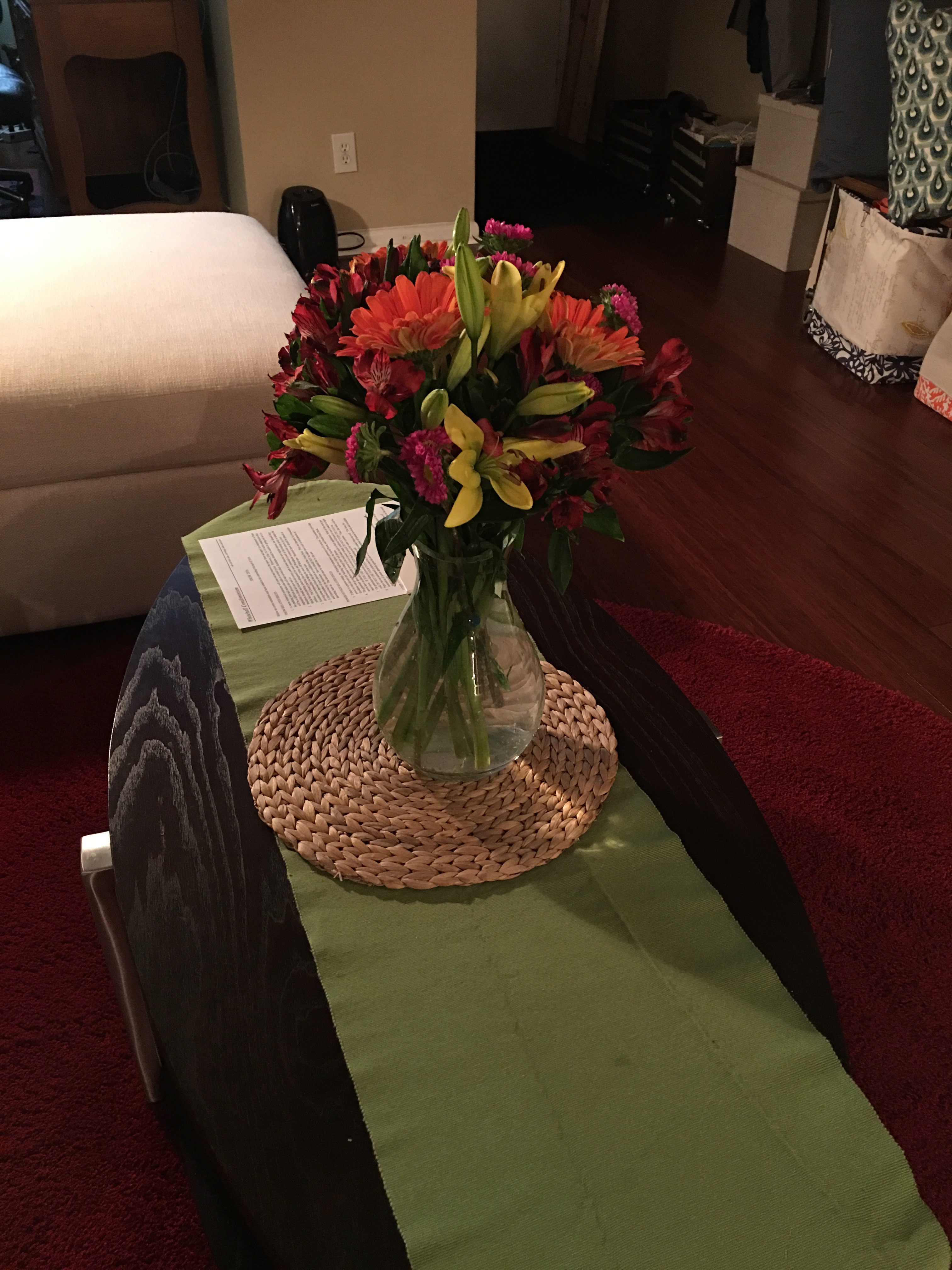 OK, time for watering and displaying the succulent babies.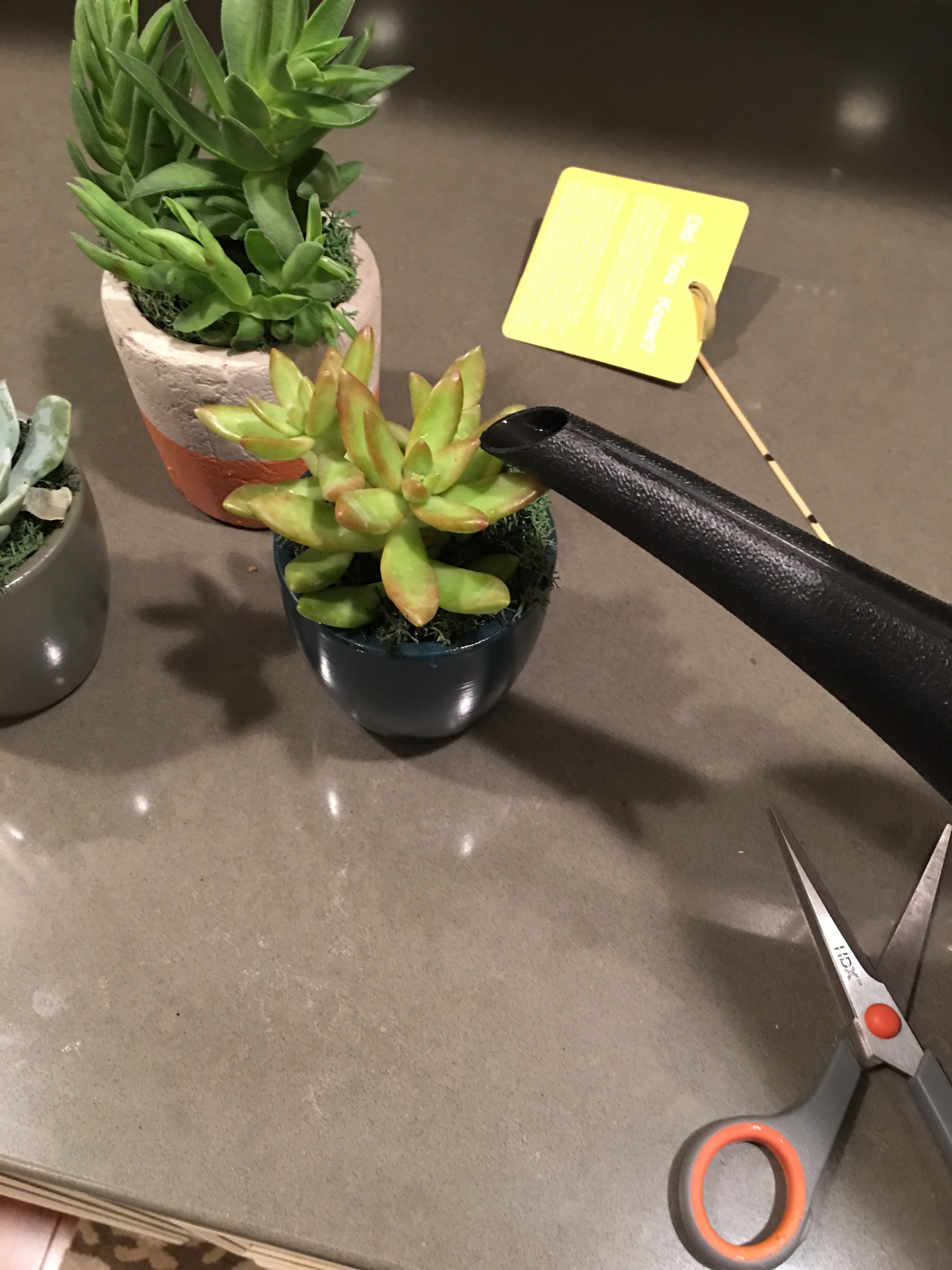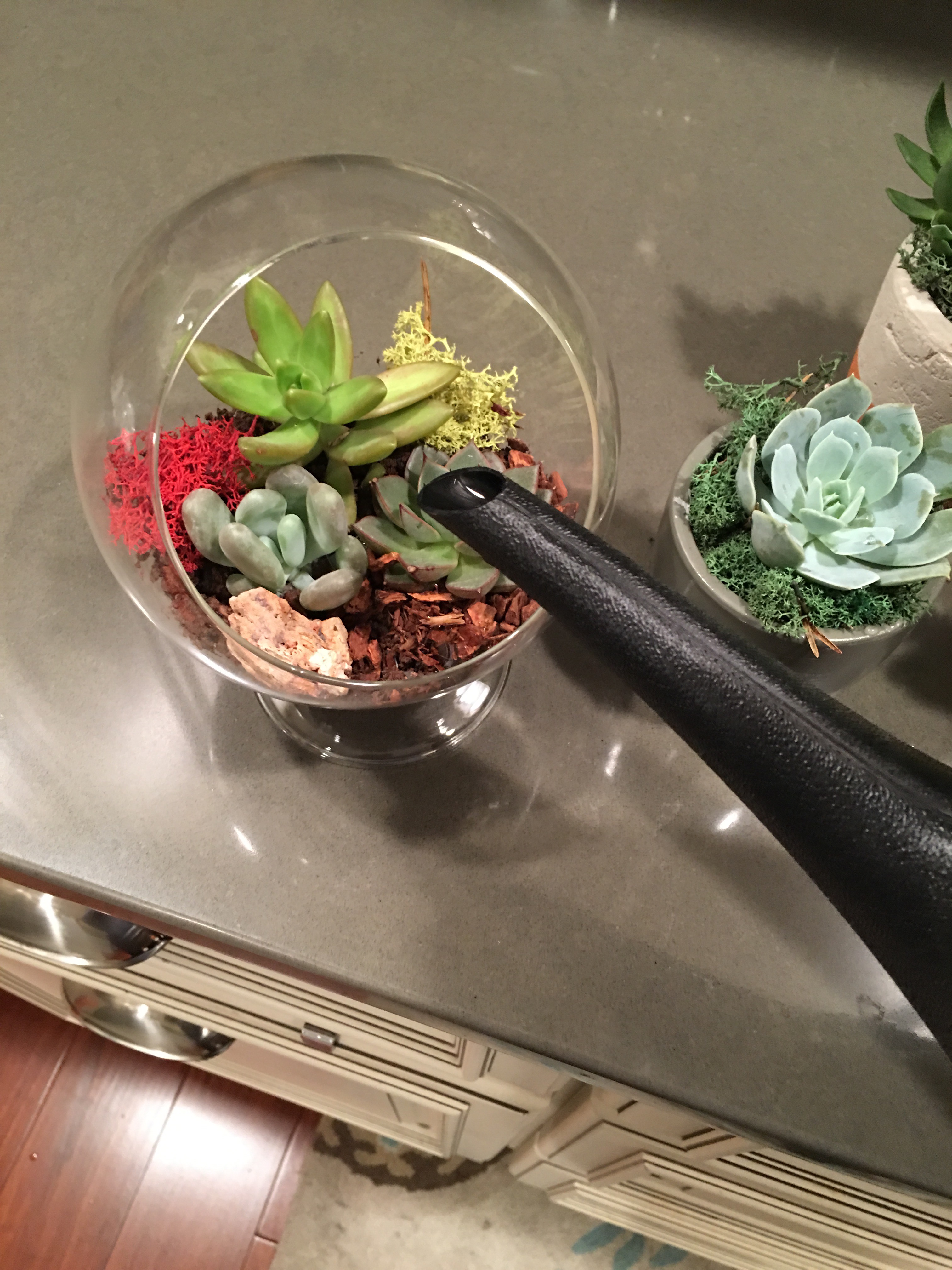 The terranium now shares space with my faux tropical plant and my Phone Haus dock on the coffee table basket.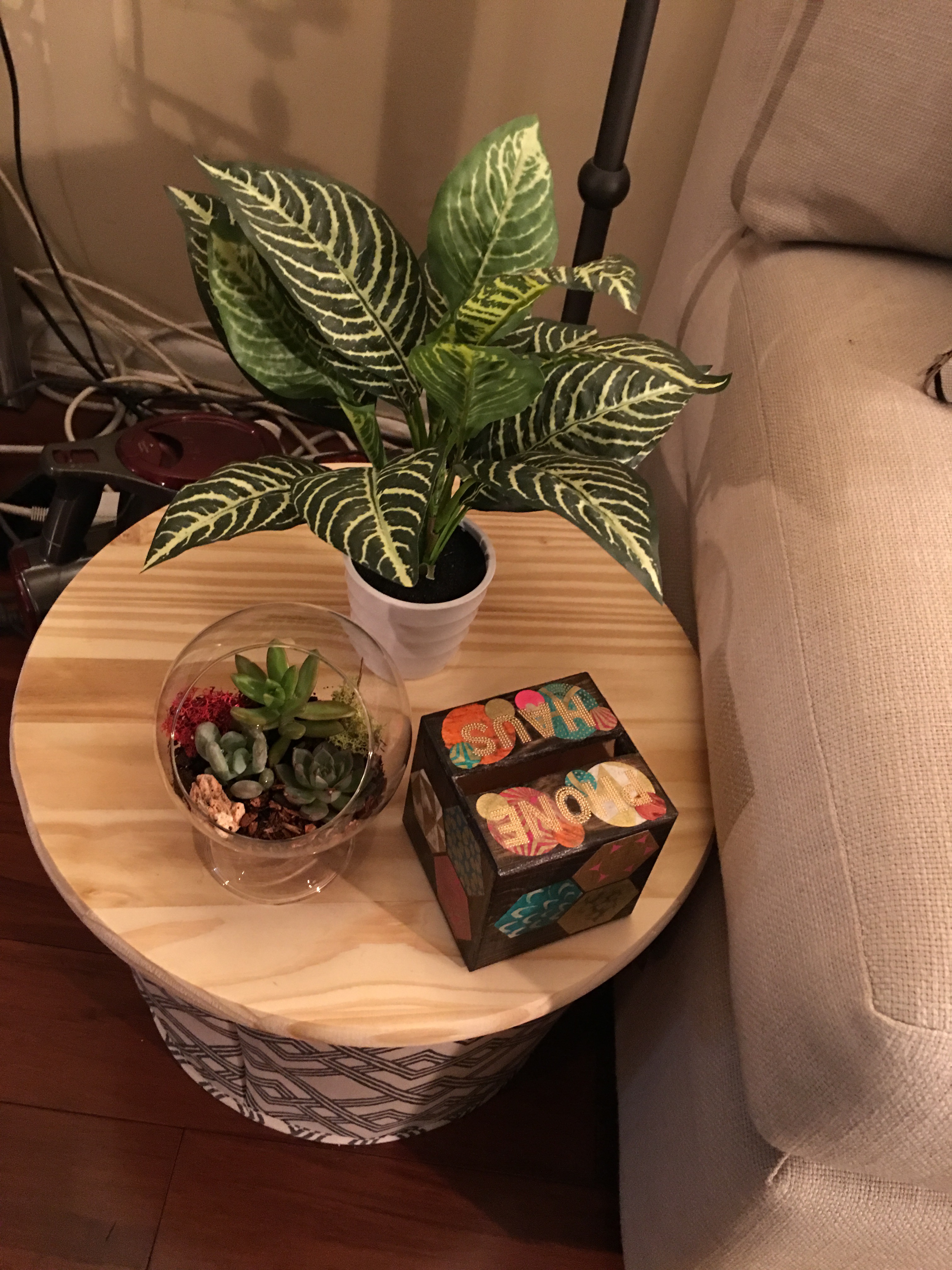 And the little succulent cuties are currently on the kitchen window sill (and complements my DIY roman shade perfectly).

These succulents are now part of my growing succulent family. Along with the other potted succulent, here are pics of my vertical magnet succulent pots.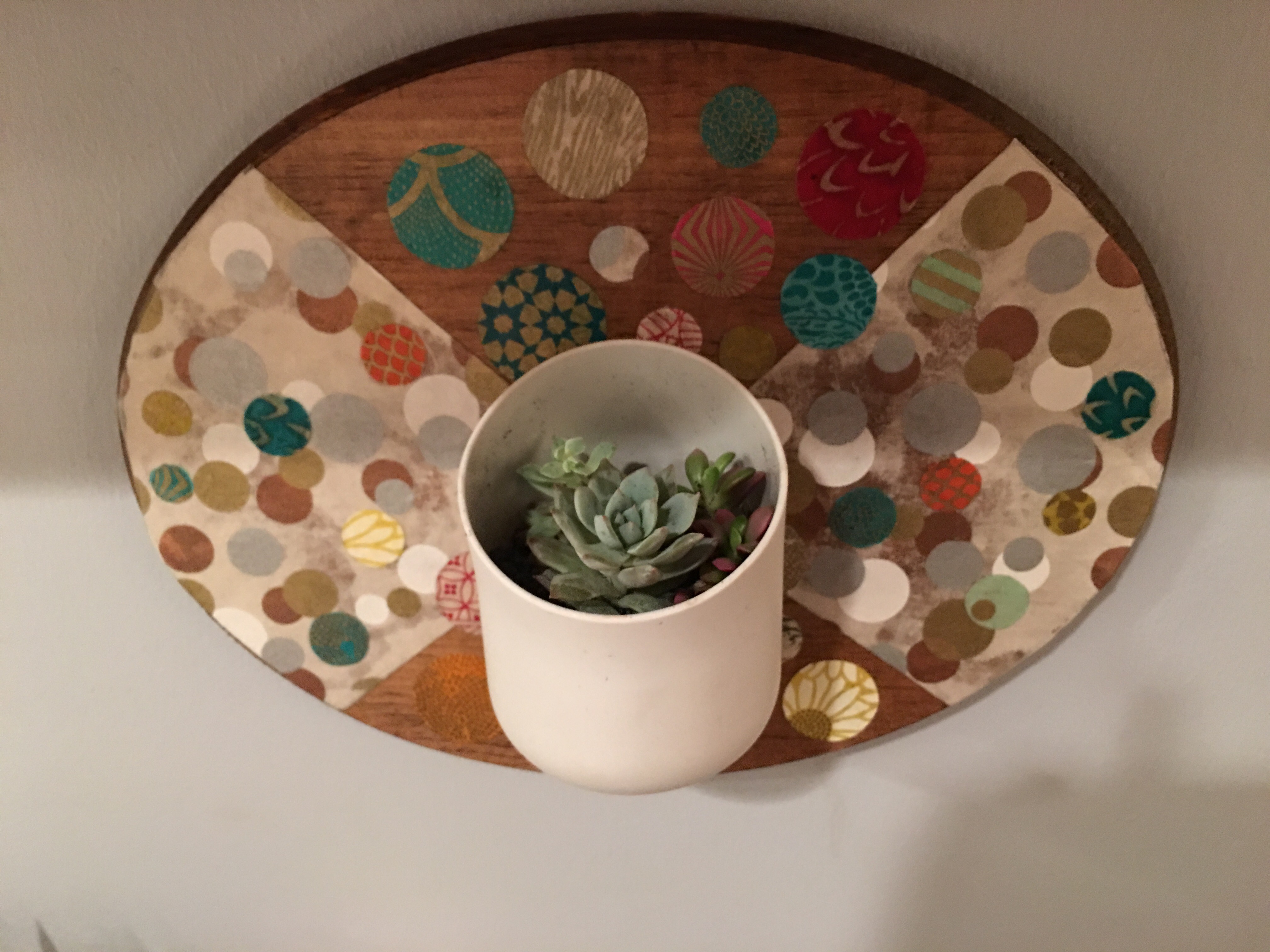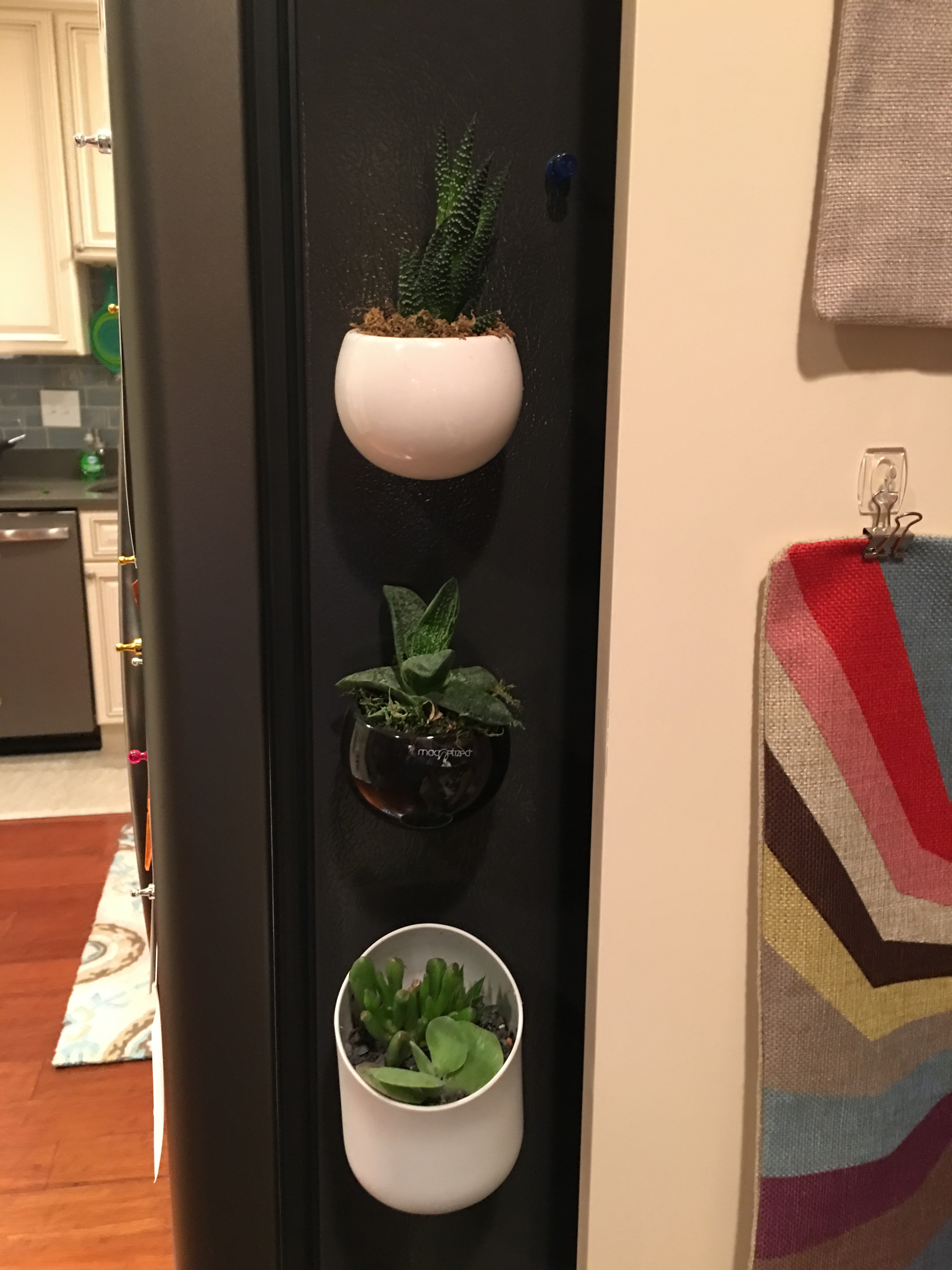 I absolutely love how flowers and plants (fresh or faux) transforms a space. What more perfect way to celebrate a new month…Happy February! V-