Finding a parking spot for my faux flowers
You may also like:
February 1, 2015: I ran into a minor dilemma when bringing an armful of flowers and plants into our condo this evening. Several of my vases were occupied with faux flowers I've been snapping up at the Hobby Lobby. They look great, but they will never beat beautiful fresh flowers in a dog fight.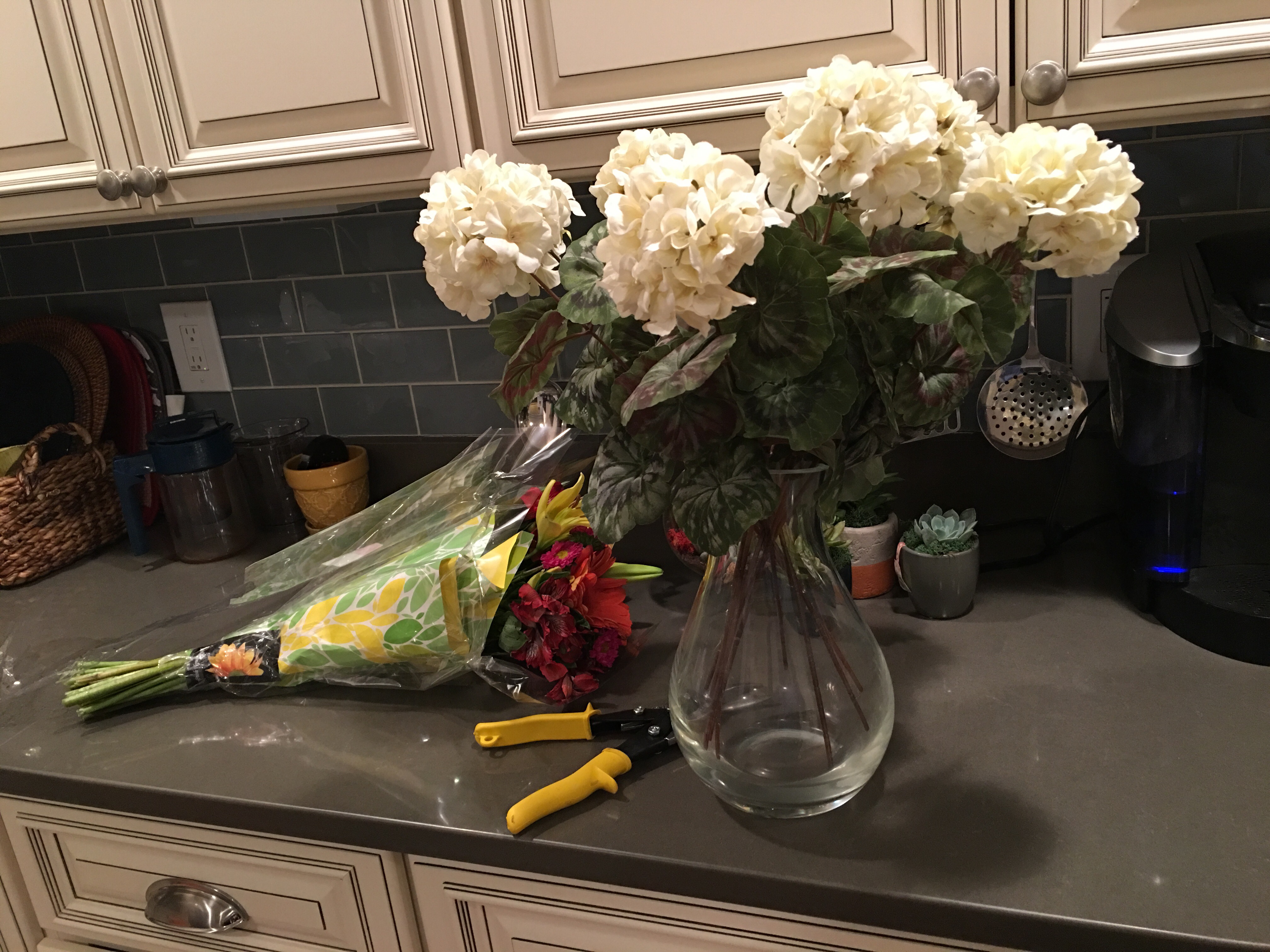 So I need this glass bulb vase for my brightly colored fresh Gold Coast bouquet. What to do?
The solution came to me in a snap.
 This Michaels Make Market cork wine tube (which I decorated with washi tape) is empty. I've been storing it on the top shelf of our folding bookcase in the den for decorative display.
Take the faux flowers out of vase 1, velcro tie the stems together and pop them into vase 2.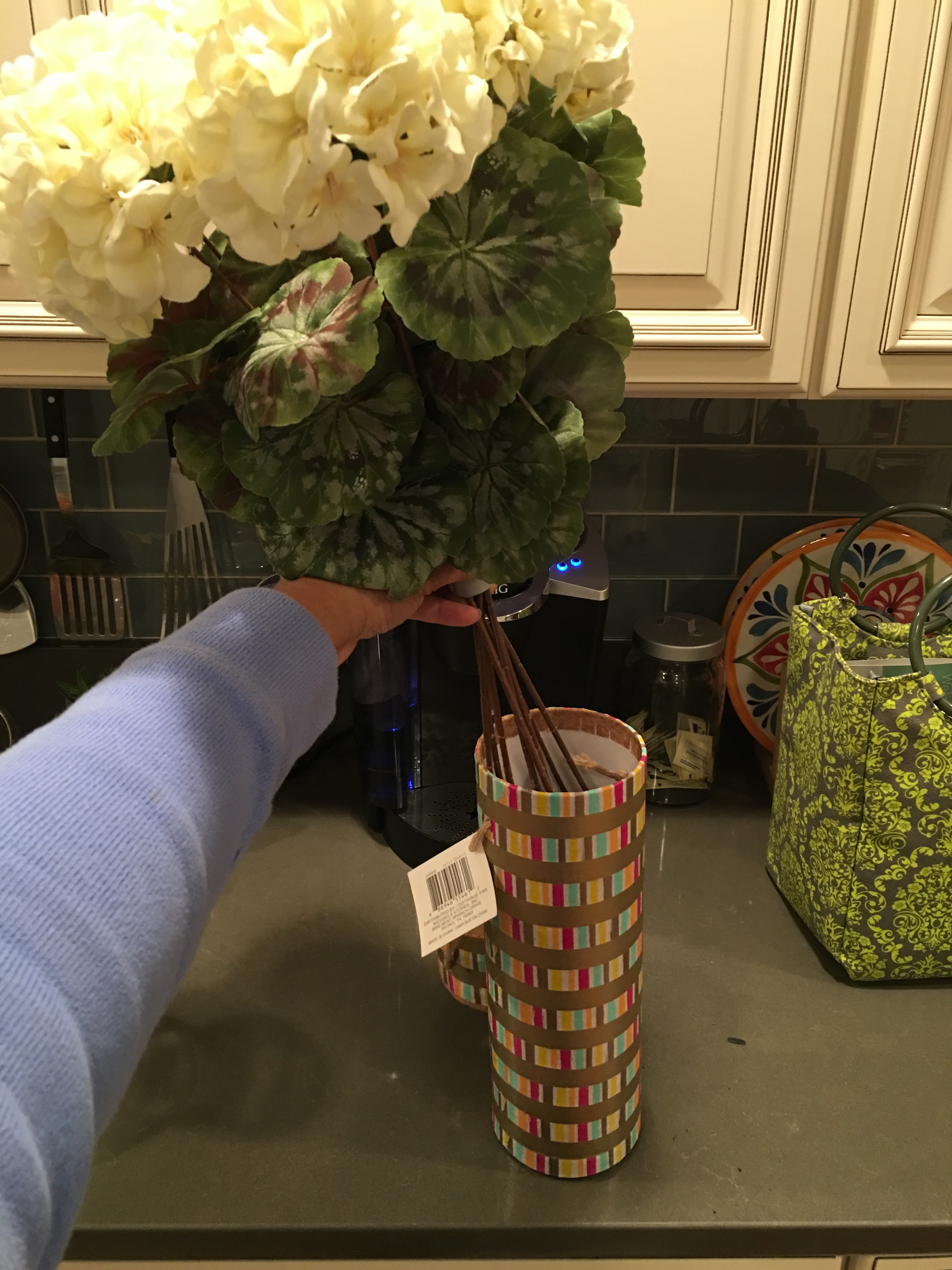 Perfect!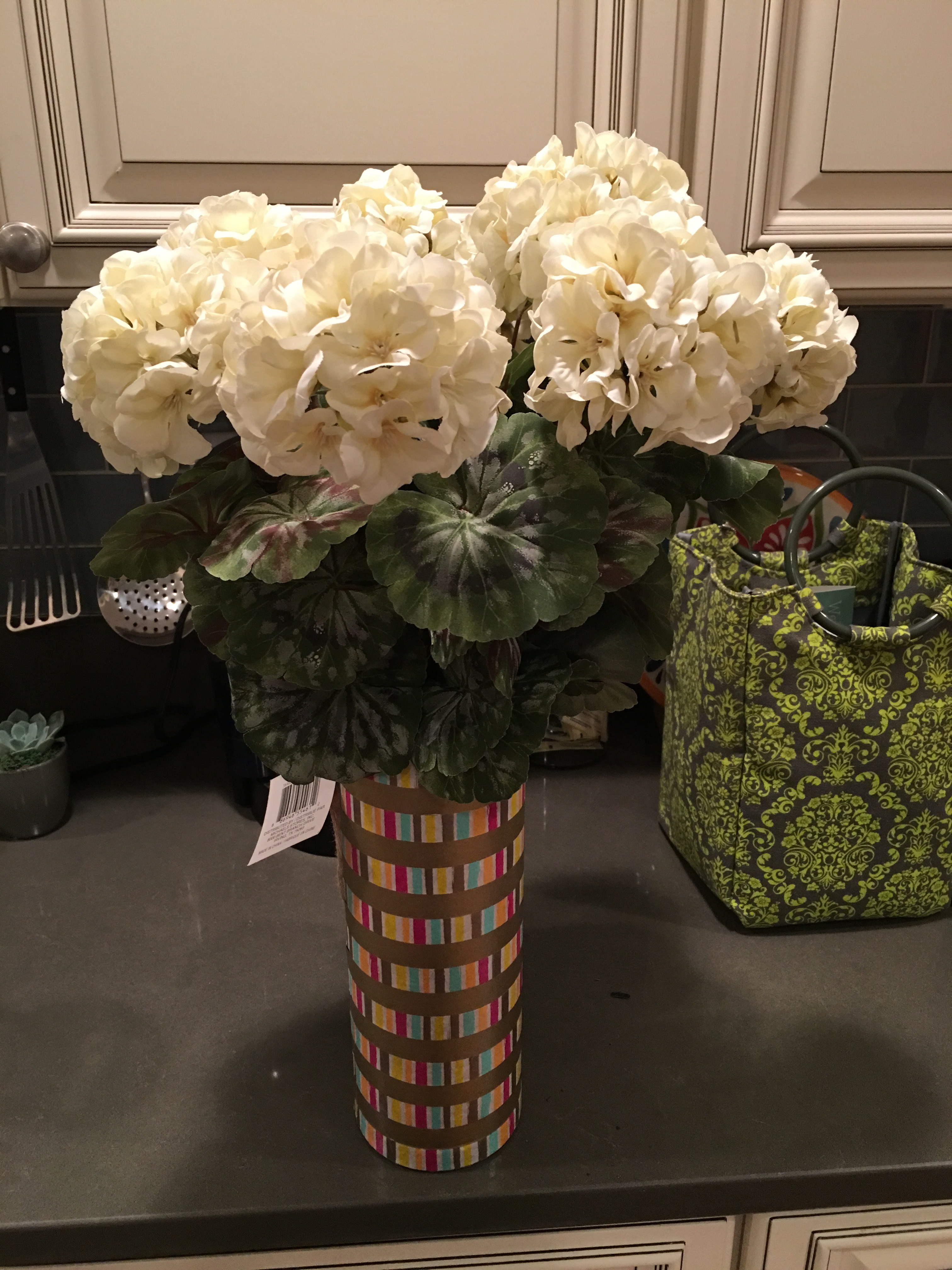 And it even fits on the same shelf! V-