You may also like:
December 24, 2015: It's that time again. Bruce, my mom Xenia and I are on our way to our friends, the Eliases, for their annual DC Christmas Eve dinner party.
Last Christmas, I did a couple of woodcraft DIYs as gifts for the Eliases: the photo transfer to wood panels and the ANYA wood letter canvas. I always bring a host and hostess gift for Andy and Debbie each year (this year I found these cute Vino2Go wine tumblers – I thought they'd get a kick out of those).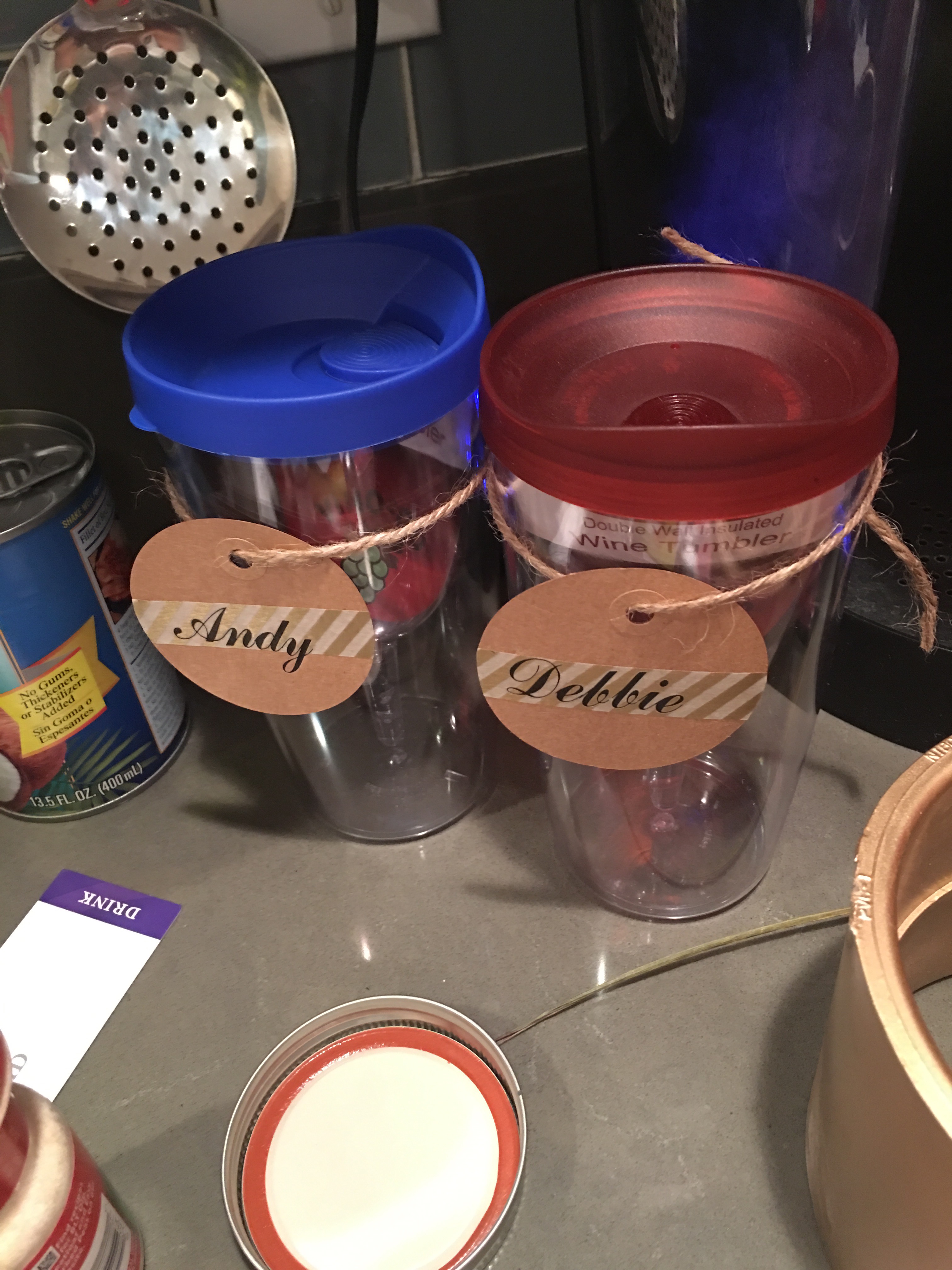 For our young friend Anya (who is 11 this year), I figured I'd make her something personal and fun (and in the VidaDIY spirit).
I decided to make her an "Anya Craft Can".
I used one of the small tin paint cans that I picked up from Home Depo (already decorated with Lokti Batik Mums in Magenta paper), as Anya' "gift box".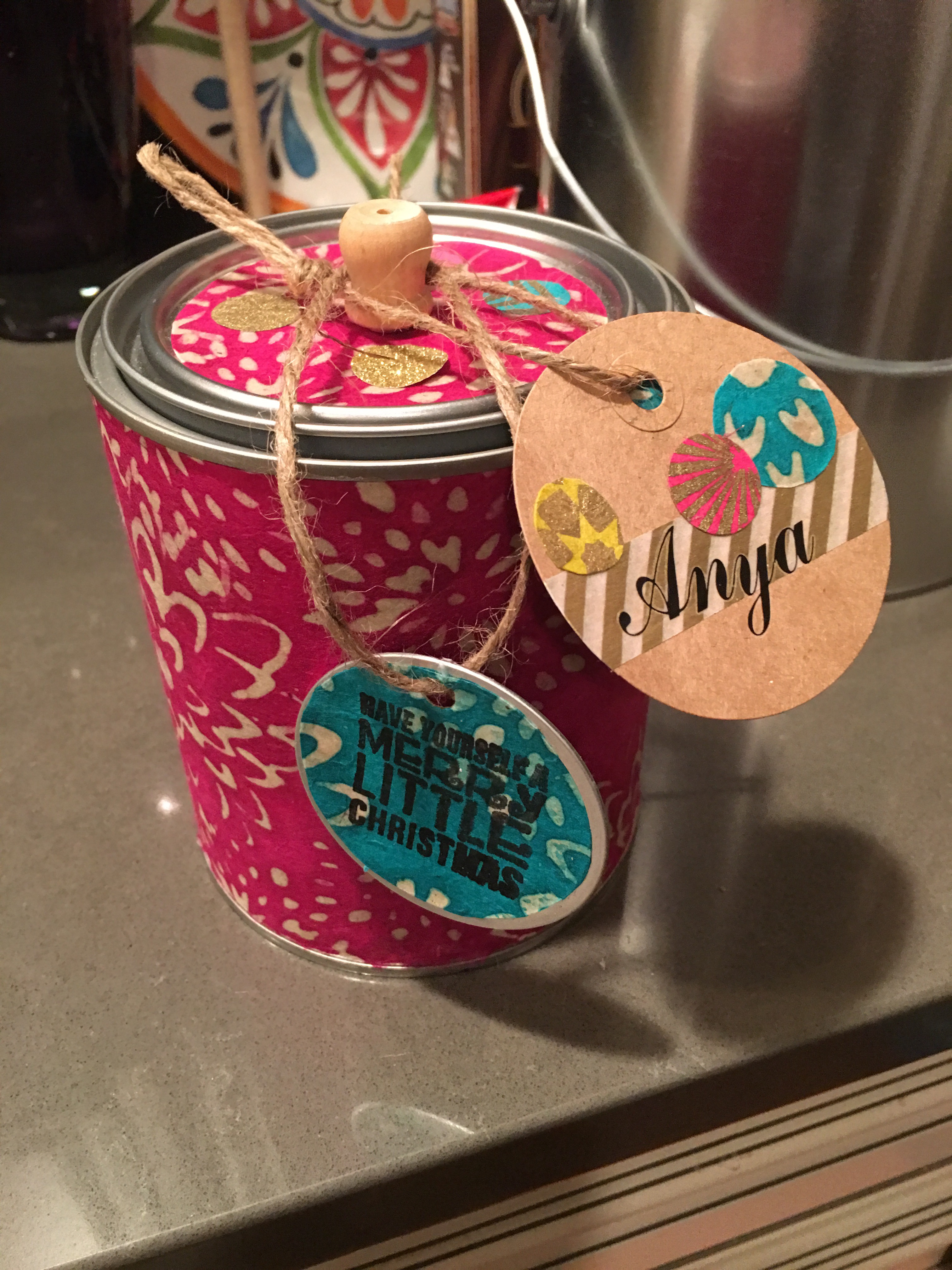 In the can I added some twine, circle tags, mini stamps and ink pads, binder clips (of course), and washi tape.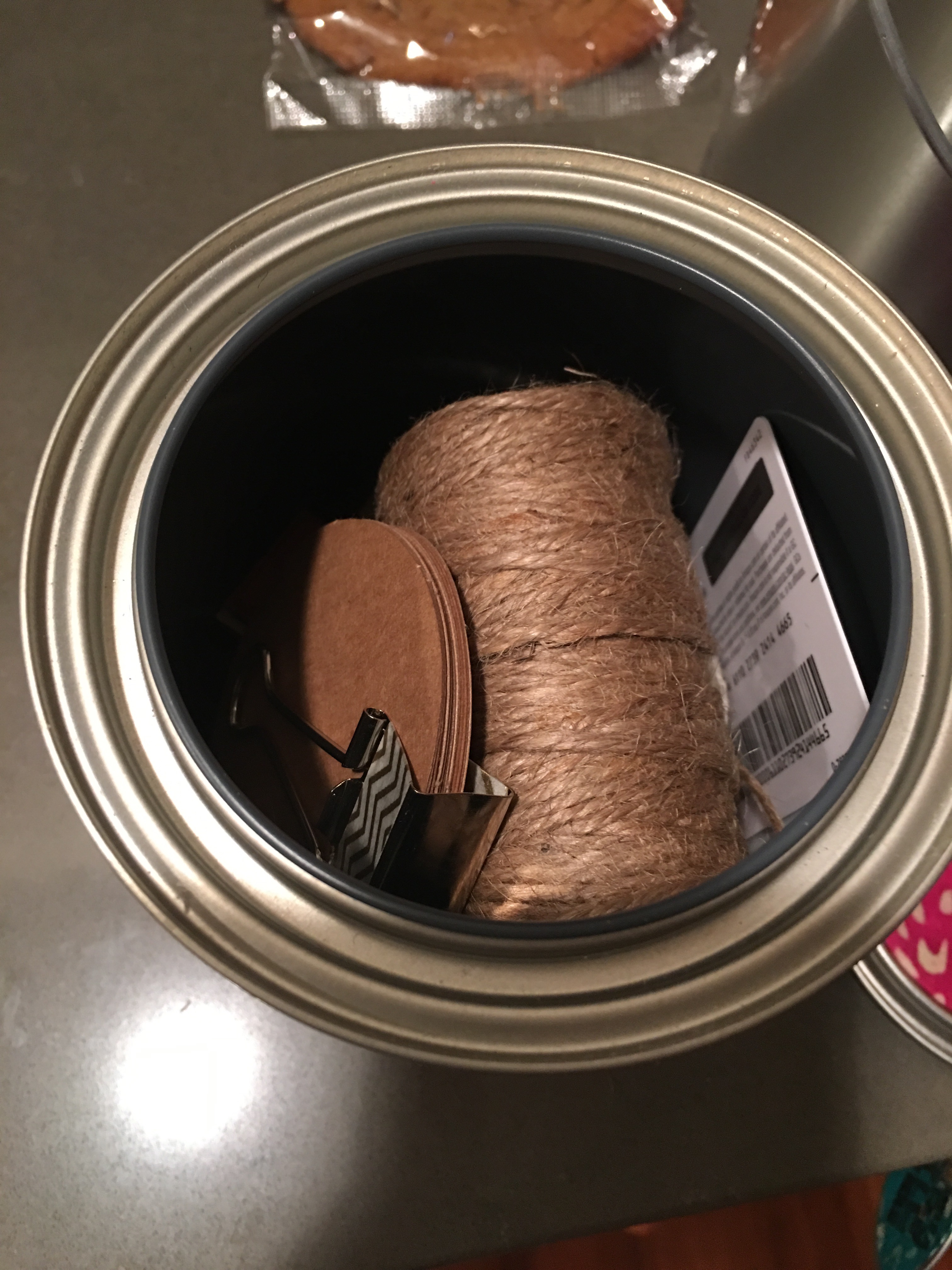 And a little something for every aspiring young DIY crafter with potential…an Amazon gift card!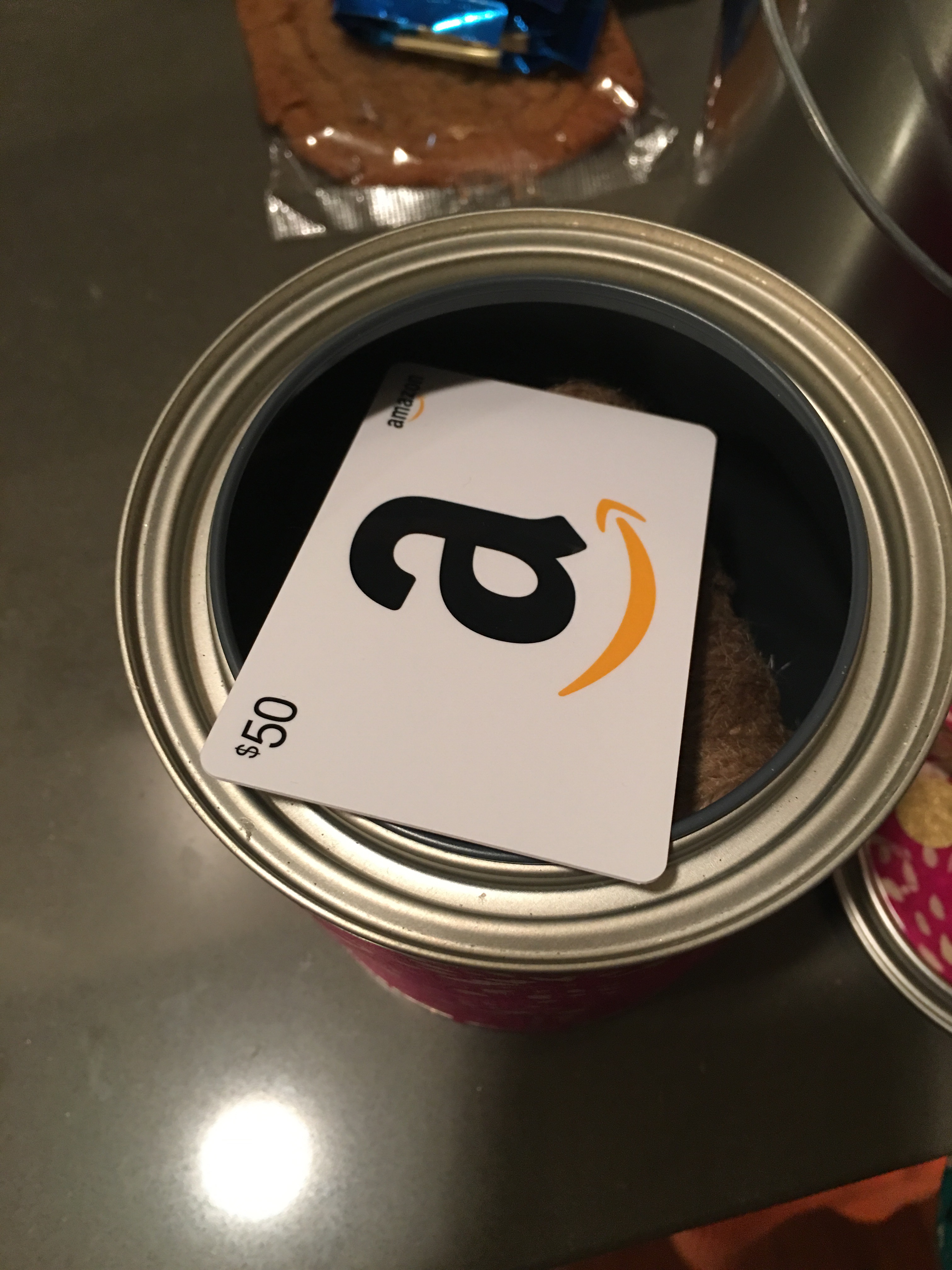 I decorated a circle craft tag and a large key tag for Anya's gift.  The craft tag was decorated with washi tape, small, decorative paper circles. I added Anya's name using Headline 1/2″ letter rub-ones.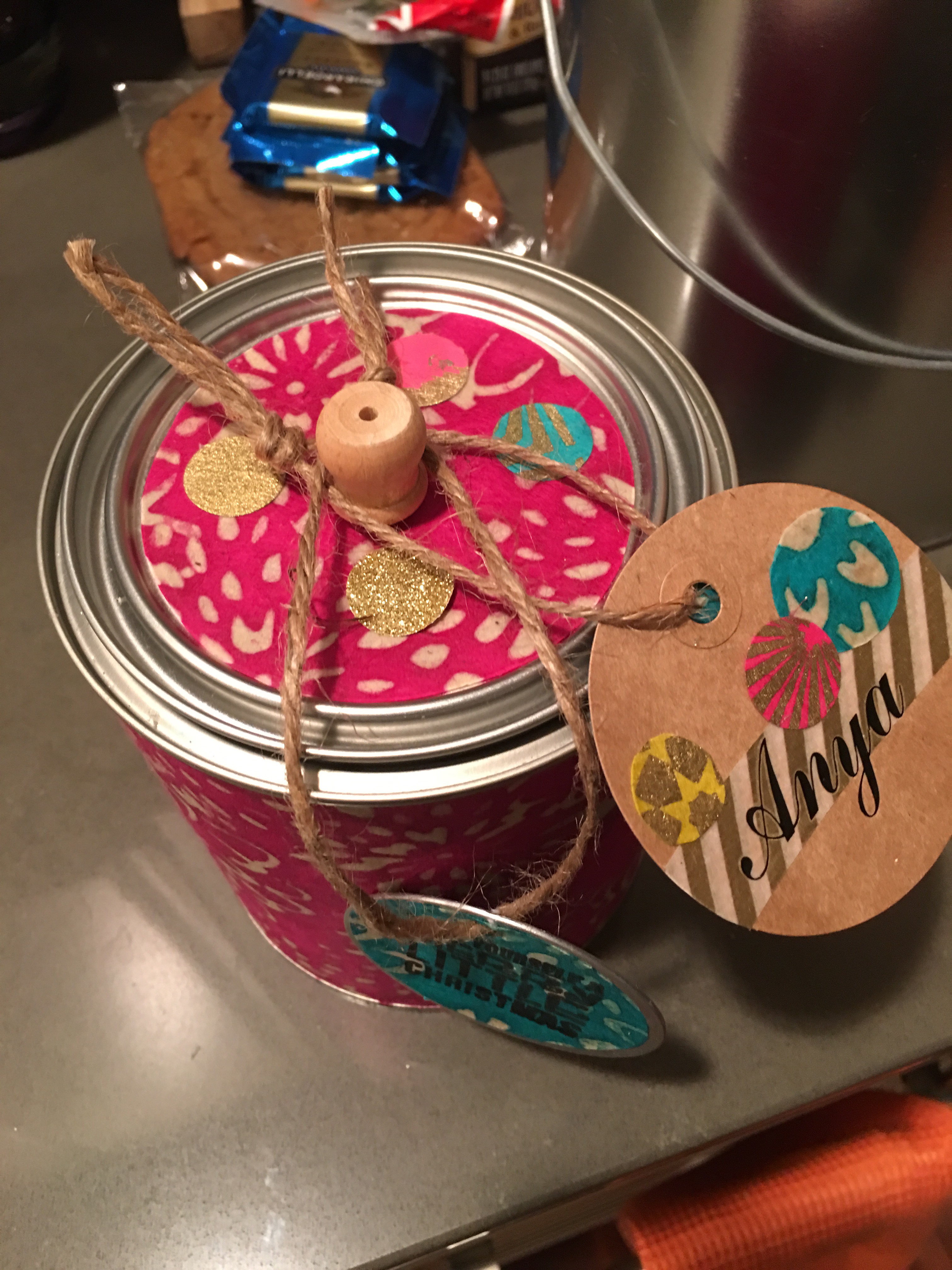 For the large, decorated key tags, I used American Crafts MiniMarks alphabet rub ons to label one side "Anya's Craft Can".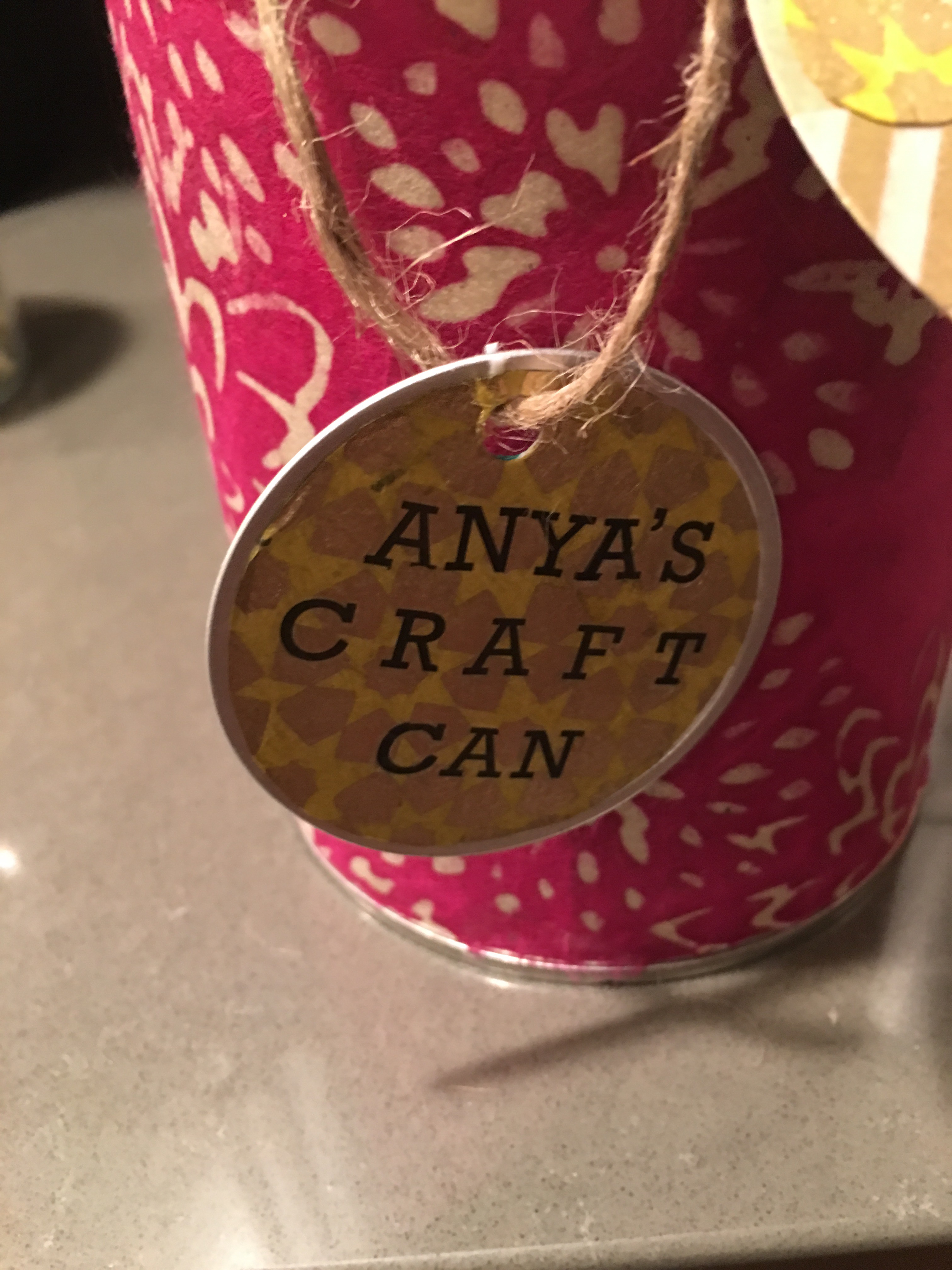 And, on the other side, I stamped in black ink "Have Yourself a Merry Little Christmas" using a Christmas themed clear stamping kit I picked up from Michaels (and my acrylic stamping block).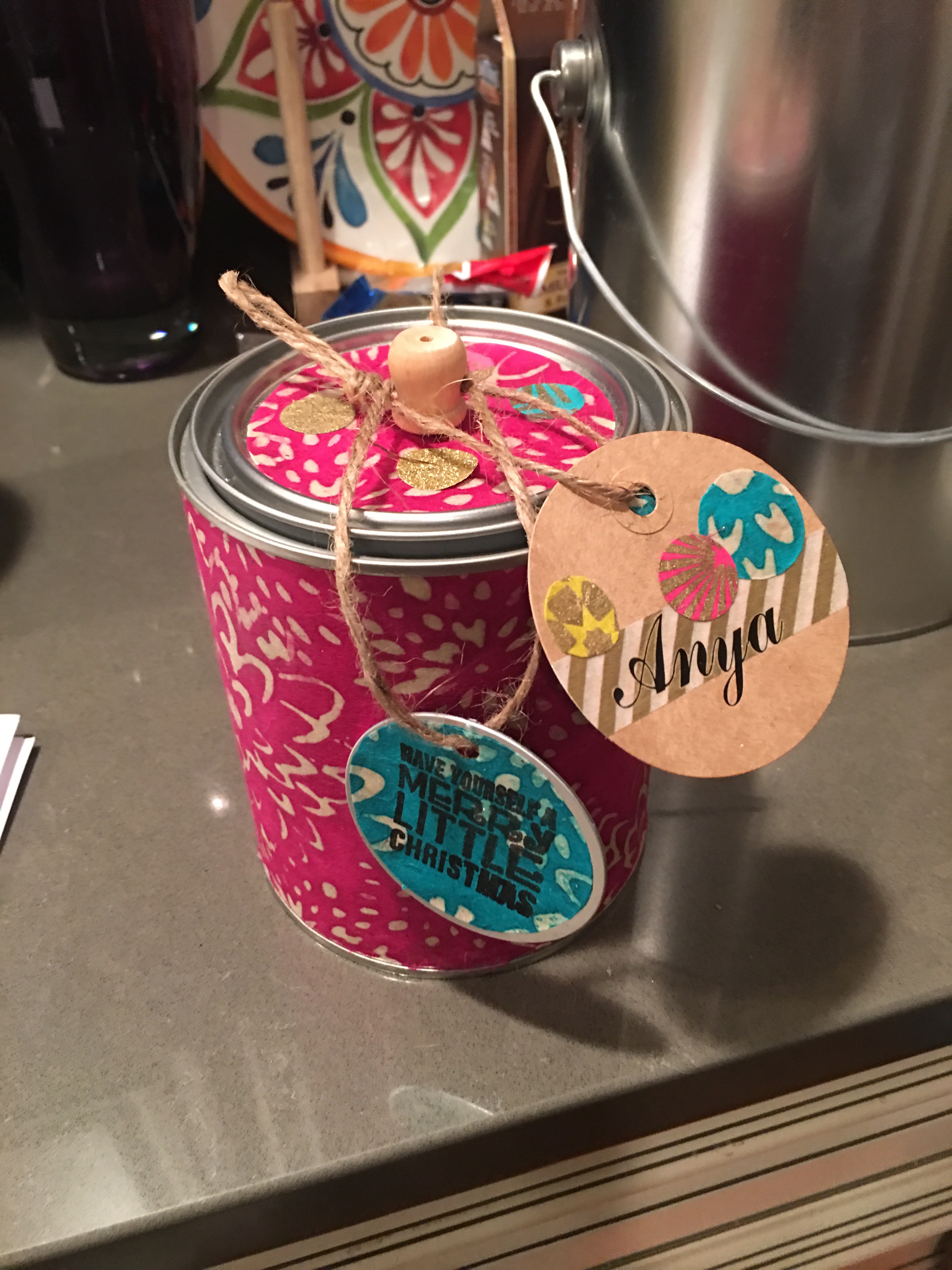 I added a mini wood knob to the can lid using my hot glue gun. The knob serves as a can lid handle (and a tag holder – just loop the twine hoops around the knob). And to finish it off, I glued more decorative paper circles to the lid using Mod Podge.
Although I had this DIY gift for Anya in my head for awhile, it took no time to pull together (especially because I already had a decorated tin can ready to go). So this qualifies as a quick and crafty project. 🙂
Here's hoping this stands out among the pile of gifts under the Christmas tree! I'll have to check in with Anya later in the new year to see how she's doing with her craft can goodies. V-