How Condo Crafting Took Root
You may also like:
September 2, 2014: My passion for crafting first sprang to life while planning details for my mother's 60th birthday party in 2010. But it took root in 2014 when Bruce and I got serious about renovating our condo. The condo is over 45 years old and was in need of serious updates.
After living with outdated construction and decor for years, we were forced to redo the bathroom in February 2014 (once the ceiling began to cave in due to persistent leaks from the upstairs unit). But even after the incredible transformation from pink tiles and laminate to earth-toned granite and travertine, my fascination with updating, redesigning and crafting our space did not begin until July 2014.
A fresh coat of paint on the bedroom walls and BAM! The space solutions became crystal clear. Change out the old, dusty blinds for fresh, new roman shades. Pull up the old, dirty blue carpet and unveil the wood parquet floors. No! Replace the parquet floors with floating wood planks and take out the metal, louvered closet doors. The possibilities for the bedroom (and the den, and the living room and the kitchen) became endless.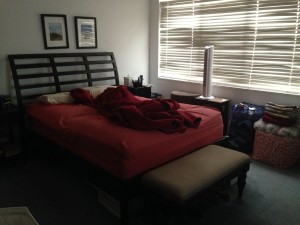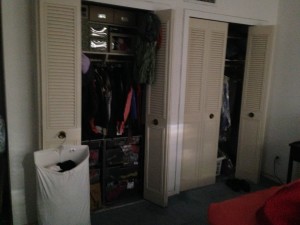 The ideas for updating, modernizing and personalizing the style of our place began to flow like a steady stream for both Bruce and I as we envisioned the condo with new eyes. We can finally see past the familiar, outdated structure and think outside-the-box in terms our space design and layout.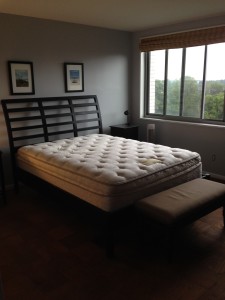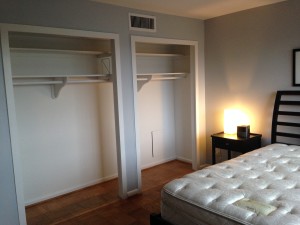 And, for me, the most inspired ideas for changes were not about demolishing and replacing our space (or tossing out old and buying new items). My favorite, most creative ideas were about taking something old and familiar and putting a fresh, new, personal spin on it. Working with what we have and making a few changes (big or small) that adds that personal touch that reflects our true style.
Since then, whenever I look at any space (or a familiar item or tool or process, or task, etc.), I take a moment to re-envision it and to come up with creative ways to update, to change, to enhance, to redesign and to craft it.
For me, no project is too big or too small for our condo (or my DIY, upcycling, re-purposing, crafting brainstorms). So I split my time and focus between crafting condo decorating and design solutions and completing various craft projects using the condo as my workshop. Our condo has become my space where it's both my crafting canvas and studio for creative home, office and gift-giving solutions.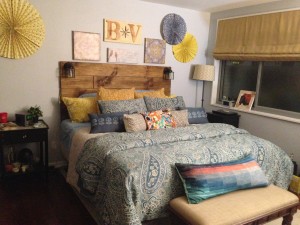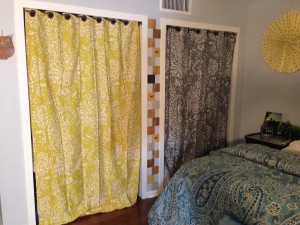 I look forward to sharing my condo VidaDIY ideas and completed projects. V-